My first baby, a little girl named Madison Eva, was born on December 13th, 2011 via c-section weighing a whopping 10 pounds 6 ounces and was 21.5 inches long! Here is my silly baby girl at about 8 days old.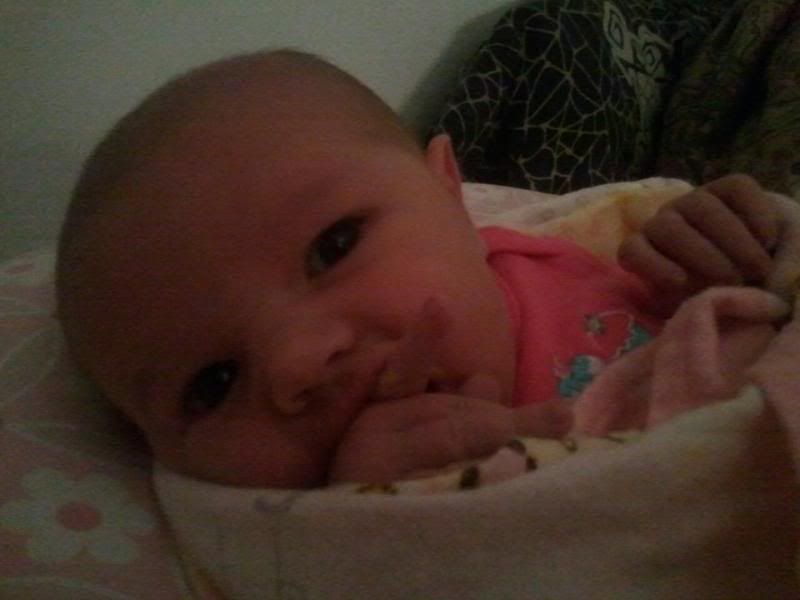 My fiancee and I have been together for 3 years now and after not really trying but not trying to prevent it little Madison happened!
This is will be my mom's first grandchild and I think it may help with the hurt of losing my dad earlier this year. My dad, the greatest man I have ever known, died on February 7th, 2011 at the age of 51 from a heart attack. I'll never forget that phone call I got that day from my mom...worst moment of my life. That week was hell. It has been heard but about a month later little Madison was conceived. I like to think that my dad has been and will be looking down on his first grandbaby just as much as he would have been if he were still here. I miss his smile and his laugh. And I miss his cooking too! But I do know that no matter what Madison will know all about her Grandpa and that my mom will love her just as much as the two of them together.
My fiancee, Andrew, has a little boy who is 5 1/2 named...Bob. Yes Bob. He's one smart cookie and he is VERY excited to have a little sister. I got to see his reaction the first time he felt her kick and it was just heart warming and hilarious.
I love my family and my friends. Without them I would be lost.