I was pregnant with my first child and due March 11th of 2012. I had ALOT of water weight and got HUGE!!! This is me the day before I had my son March 7th 2012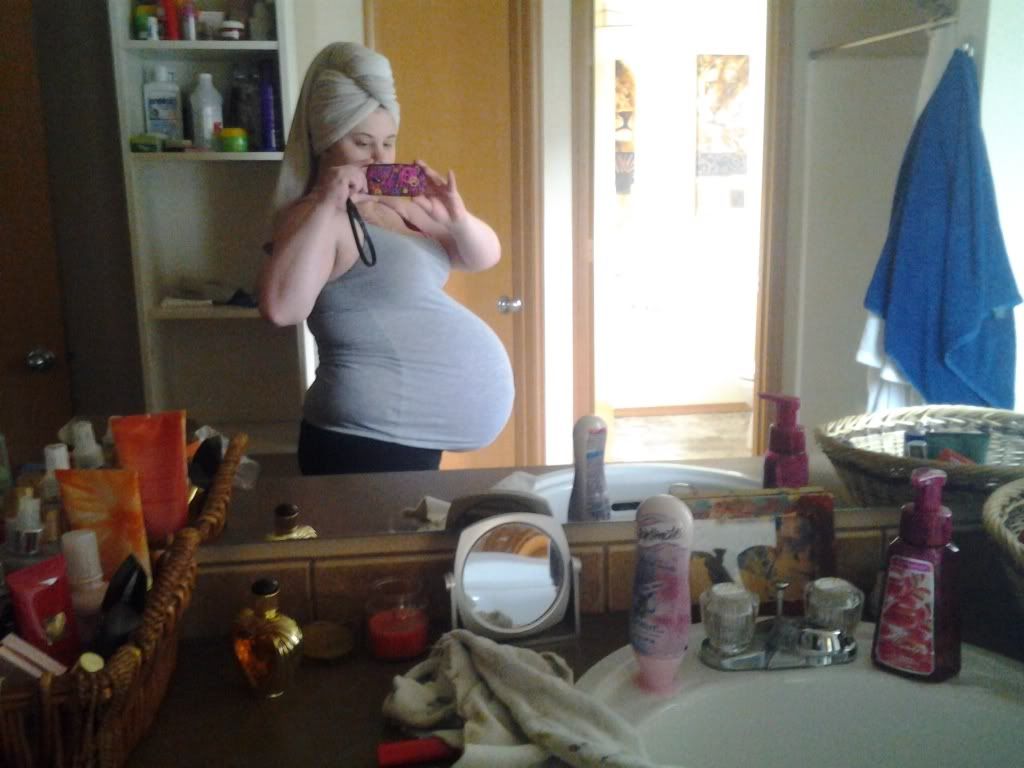 Big right??? Lol well on this day (which is also my dad's bday) I had a doctors appointment that I was really excited about because I had had bloody show for three days straight and a week before I had been completely effaced and 3 cm dilated, I couldn't wait to hear how much progress I had made.... Well guess what? There was NO change and my doctor told me he was going on vacation and that I wouldn't go into labor without him being back, so we set up for me to be induced on Tuesday. I was so disappointed :/ how could there be no change at all???
So my boyfriend and I went home and that night my back had hurt bad enough to keep me up for a few hours but it was nothing serious... I just played solitare on my phone til I was tired enough to fall asleep.
I got up in the morning and everything was normal, a few pains here and ther but hey look at me! being that big and having high blood pressure was bound to be miserable... Well around noon - one thirty I was sitting on the coffee table talking to my mom when I noticed everytime I would lean back I felt... drippy, but only when I would lean back. So my mom told me to take a shower to see if it stopped and after the shower I felt drippy even when I stood up straight so me, my mom, my little brother, my boyfriend and my niece who we were baby sitting that day headed to the hospital.
By the time we got to the hospital and I changed into my gown amniotic fluid was running down my leg (ewwwwwwwwwwwwwwwwwwwwwwwwwwww) but that meant i was having my baby (yay!!!) I labored pretty fast and was able to do it natural even though the nurse had me pushing before I was ready so when the replacement doc (cause mine was in nevada!) came in she made me stop pushing and pant through the contrations for an hour! Worst hour of my life it was so discouraging feeling like I was laboring backwards. When I had finally progressed fully the baby's heartrate was dropping, they put me on oxygen and had me turning to try and get him to engage with my pelvis, finally he turned and I went from having 1 doc and 2 nurses to 2 more docs and about 10 more nurses. They told everyone that wasn't helping to leave and as half of my family made it outside the room the other half got trapped as they brought in a cart and told the people trying to leave to go sit down. I tore pretty badly even with them vaccuming the baby out and I lost quite a bit of blood. I did not hear my baby and my first sight of him was on a table taking very shallow, labored breaths with purple-grey skin, he had had the cord wrapped around his neck.......
Lucky for me we had a great team. ..... At 10:55 pm, March 8th 2012 I gave birth to a 7 lb 12 oz, 20 1/2 inch beautiful baby boy named Tamel James Crawford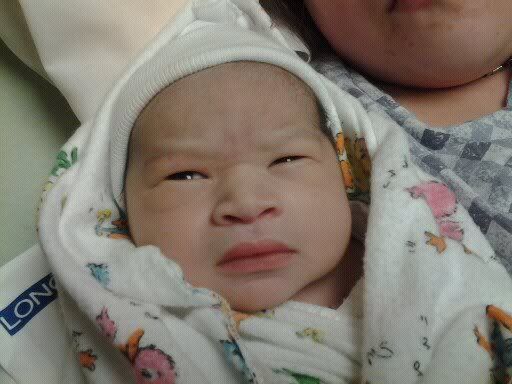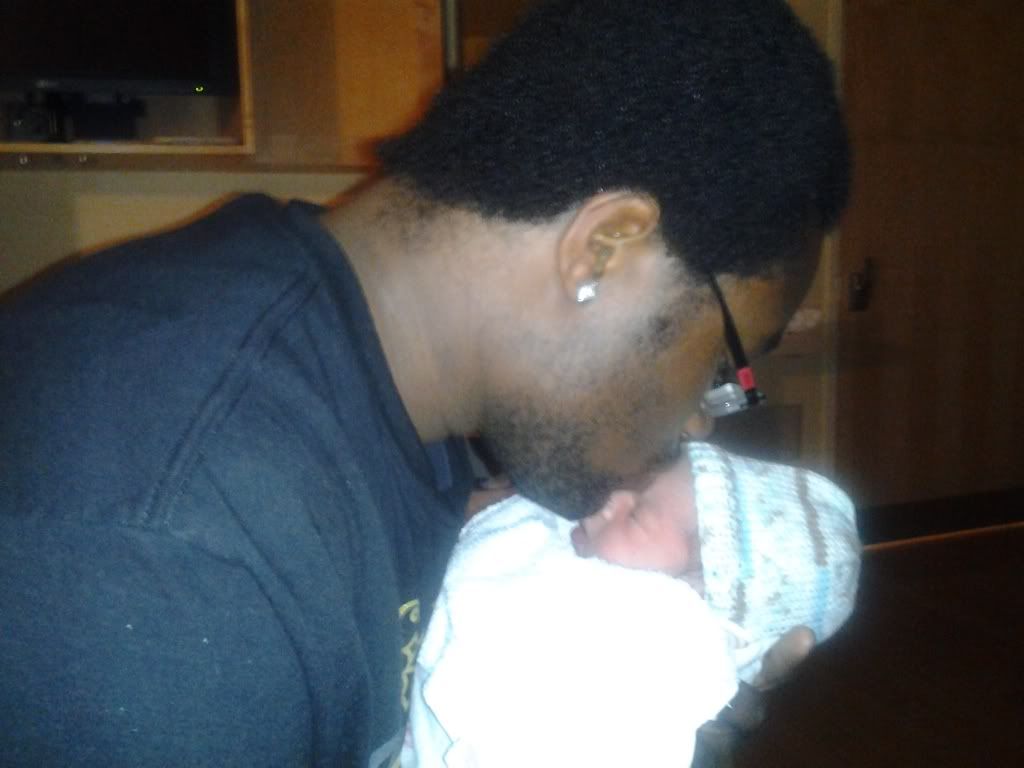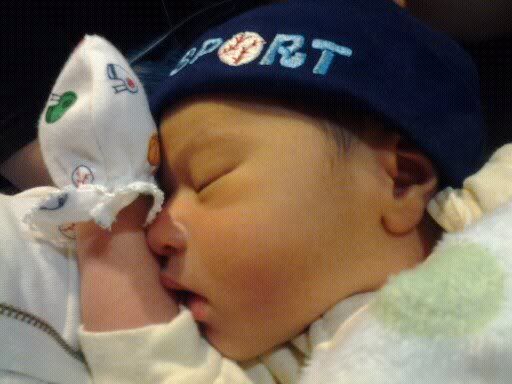 me after having tamel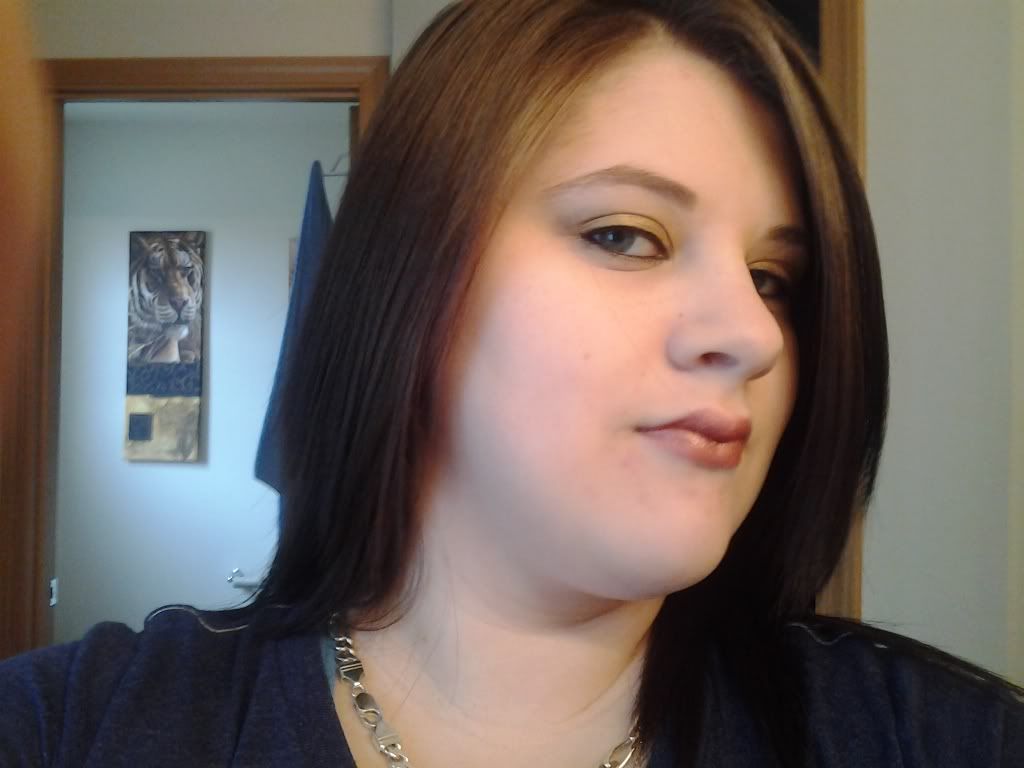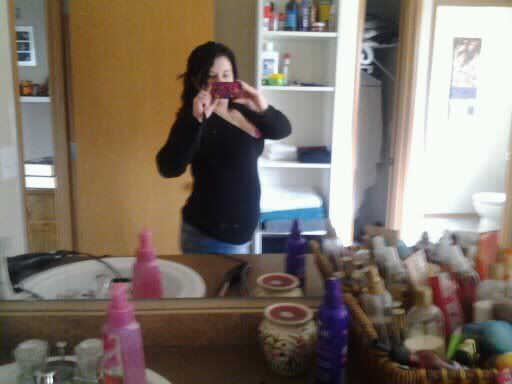 I may have went crazy with pics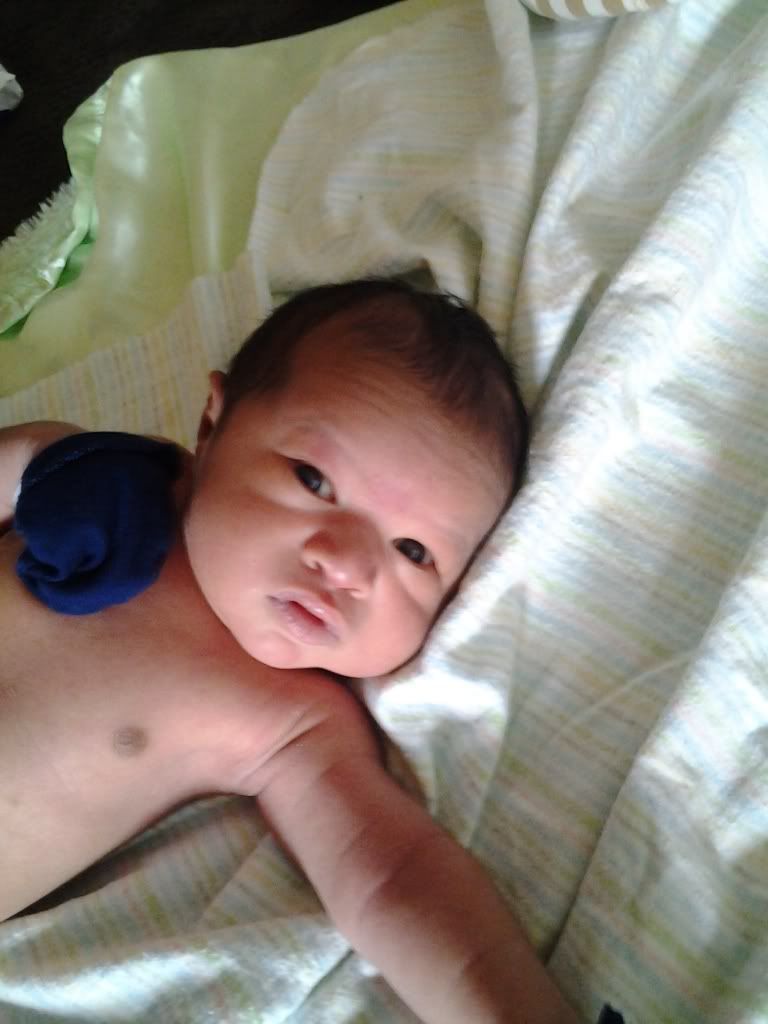 Yawn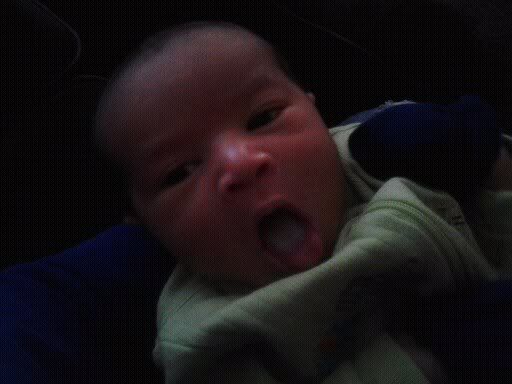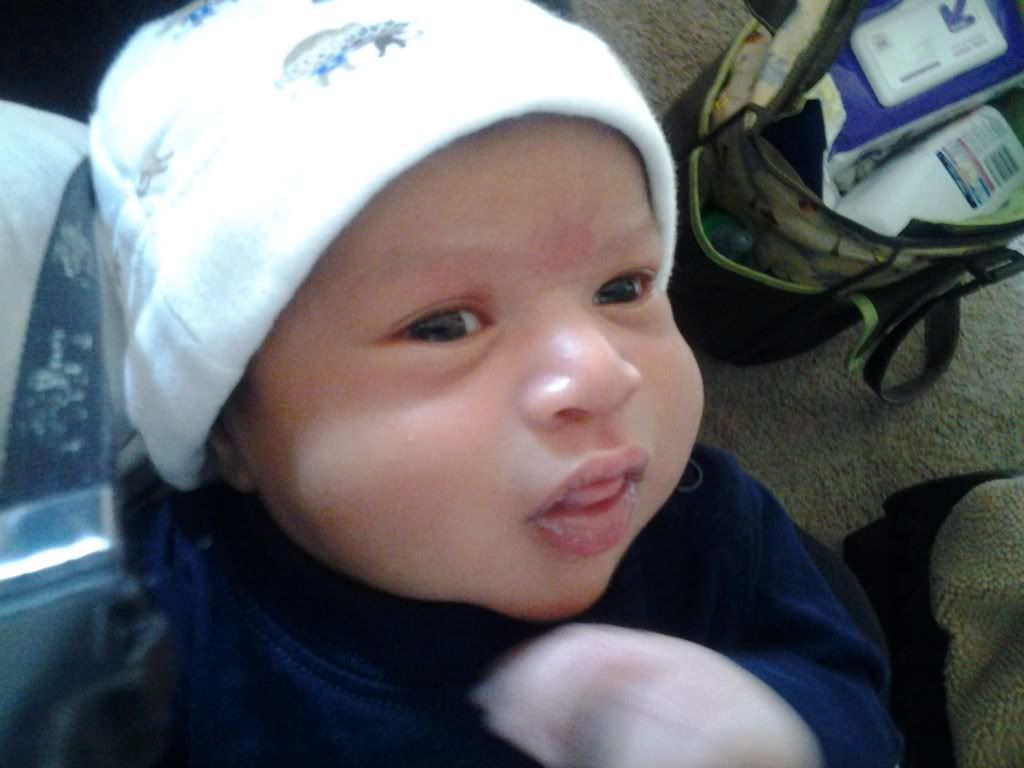 he only looks innocent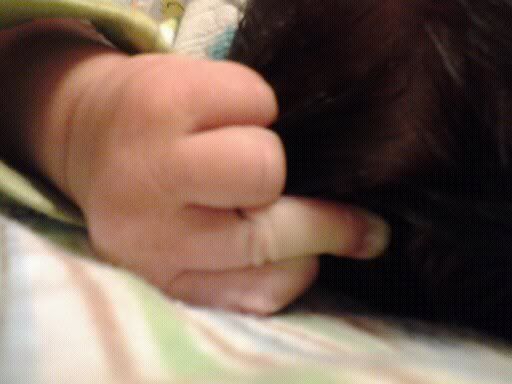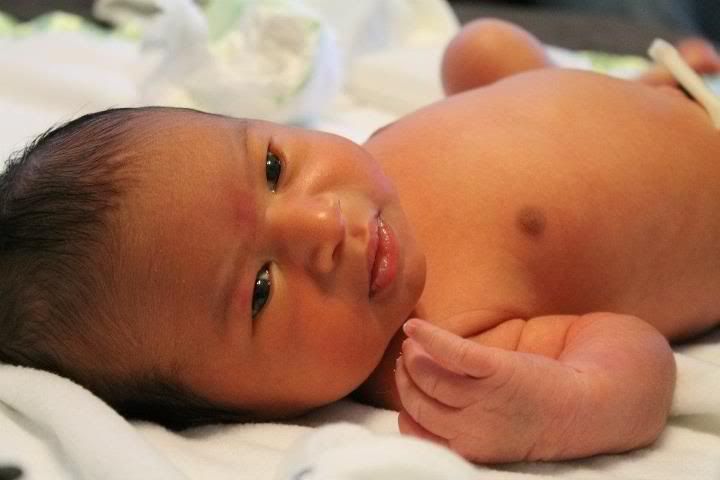 1st Easter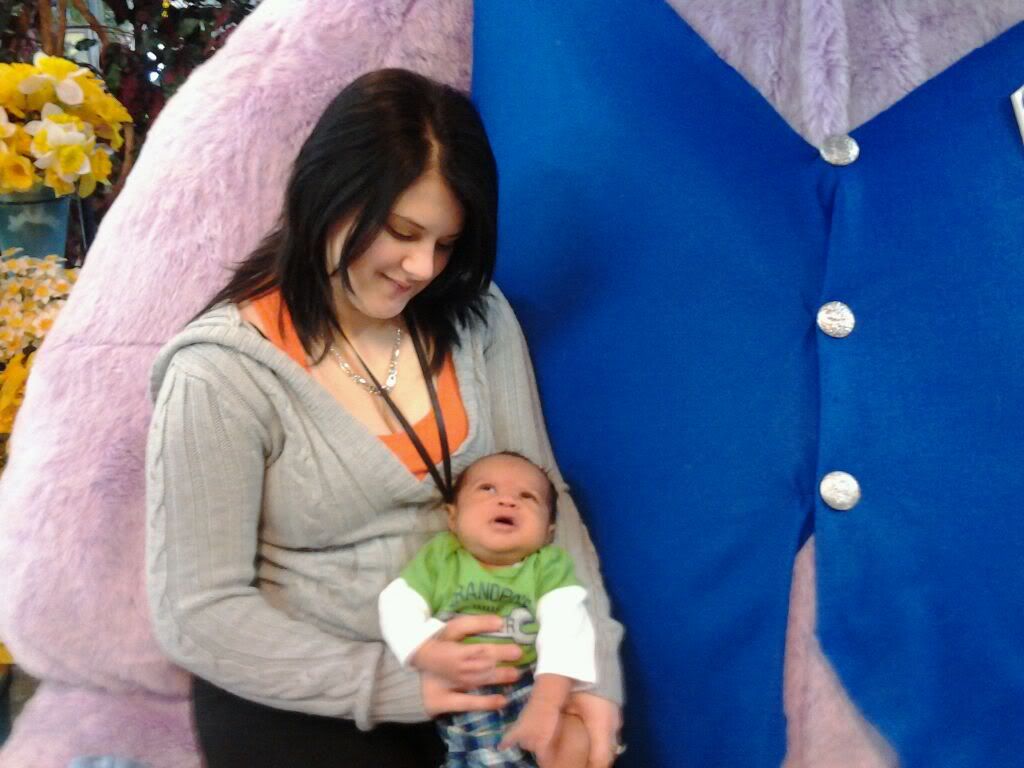 little butt and toes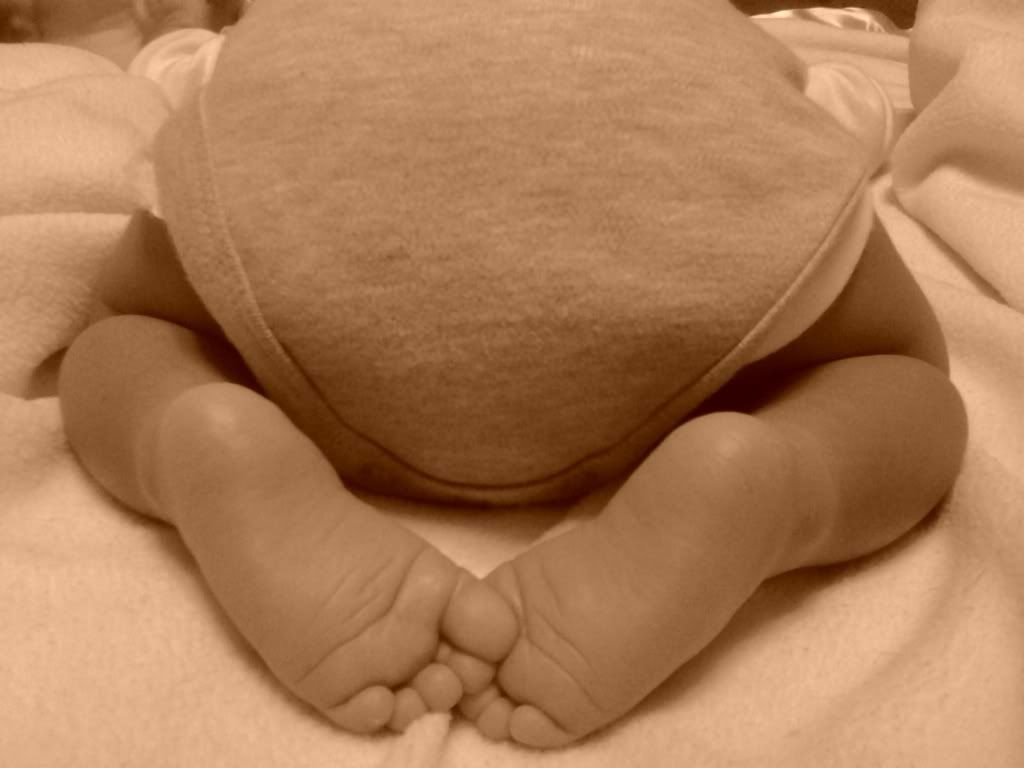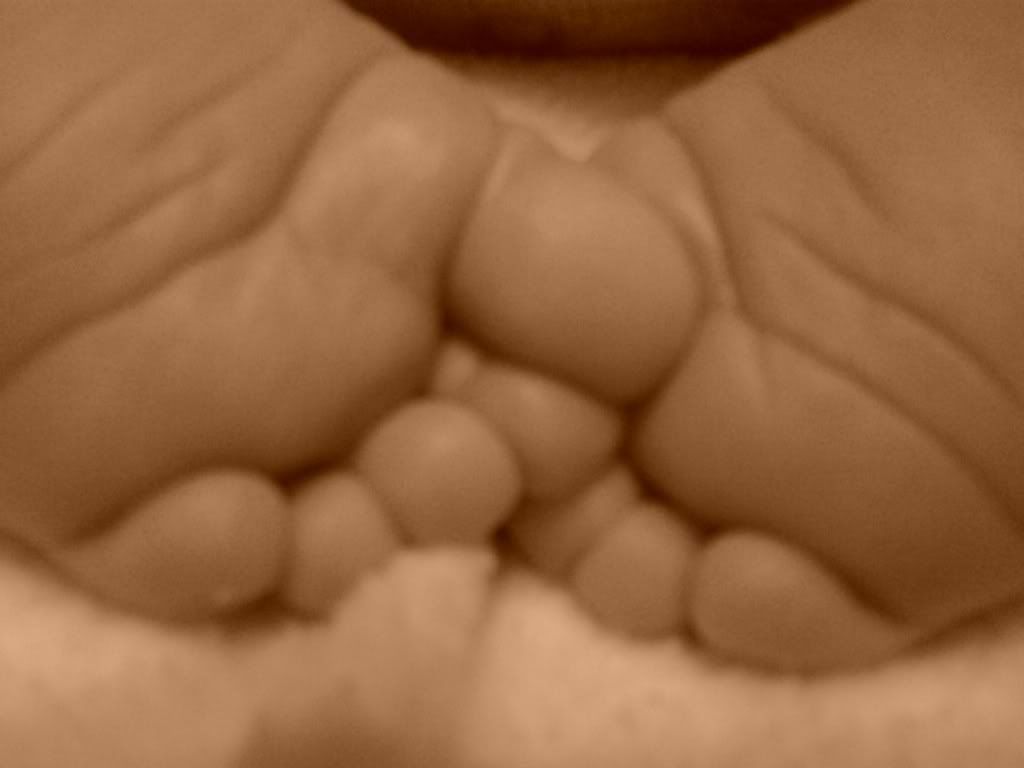 milk drunk haha
face palm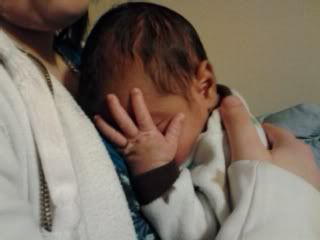 His first demolition derby... that he slept through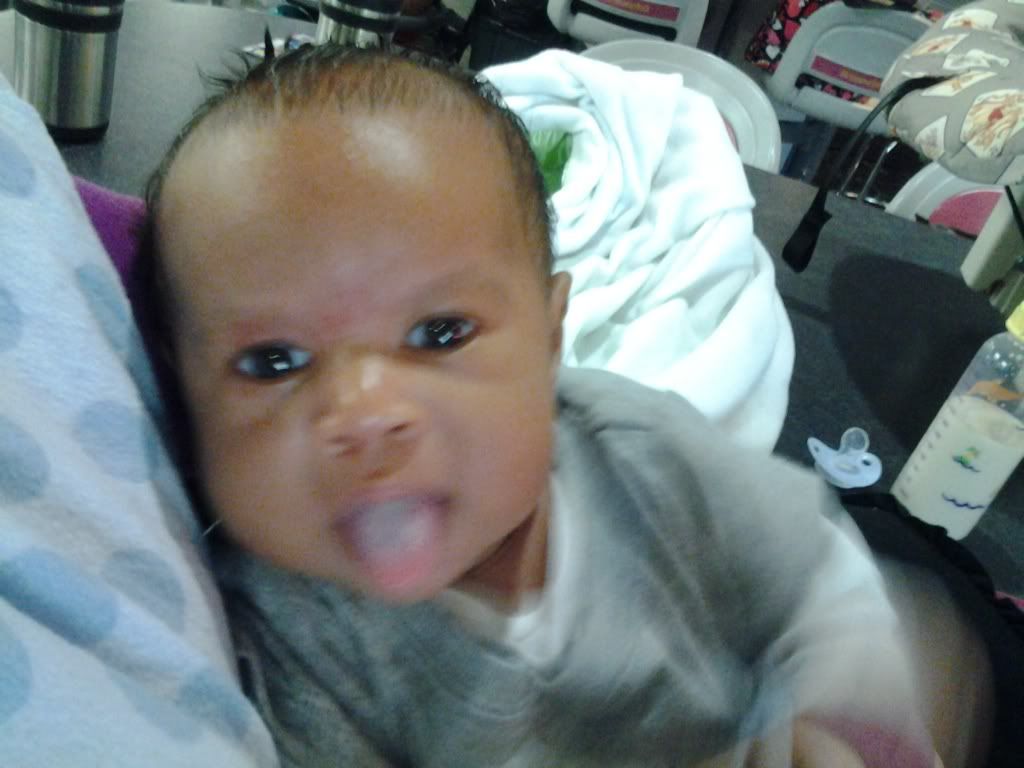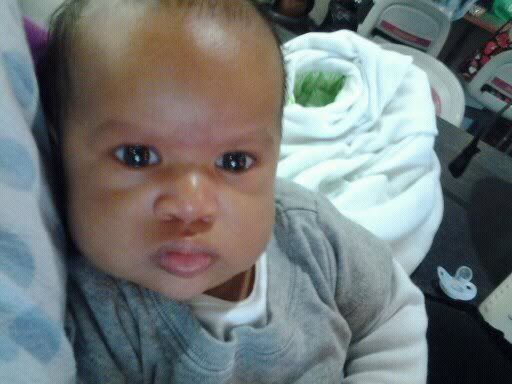 big beautiful eyes!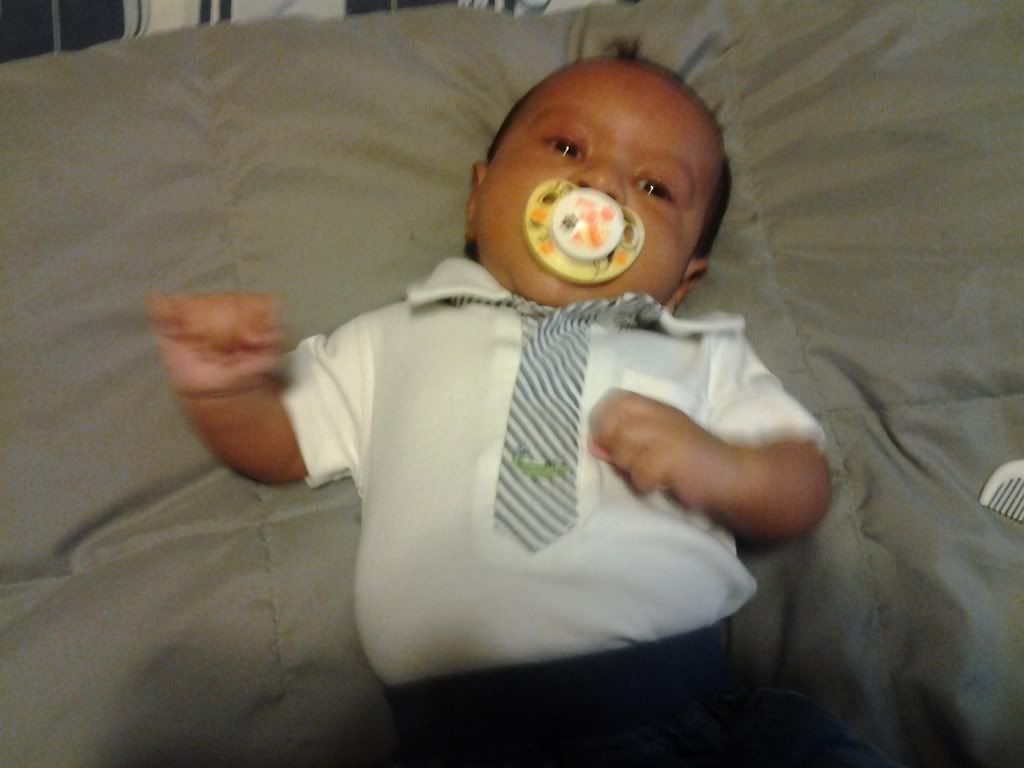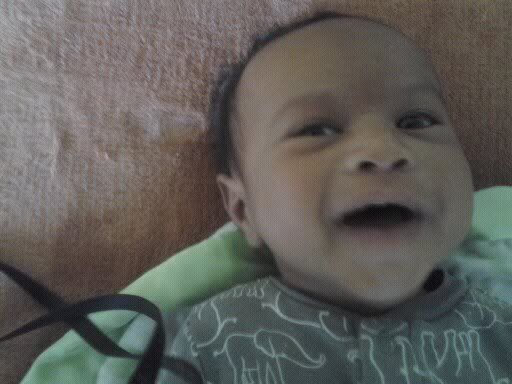 We were sick :/
One of my favorite pictures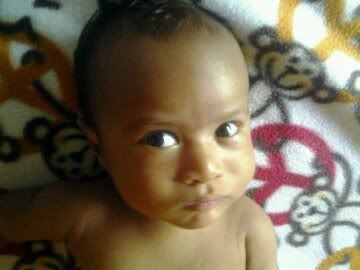 and this one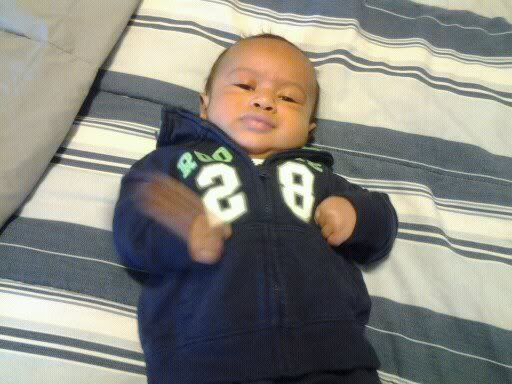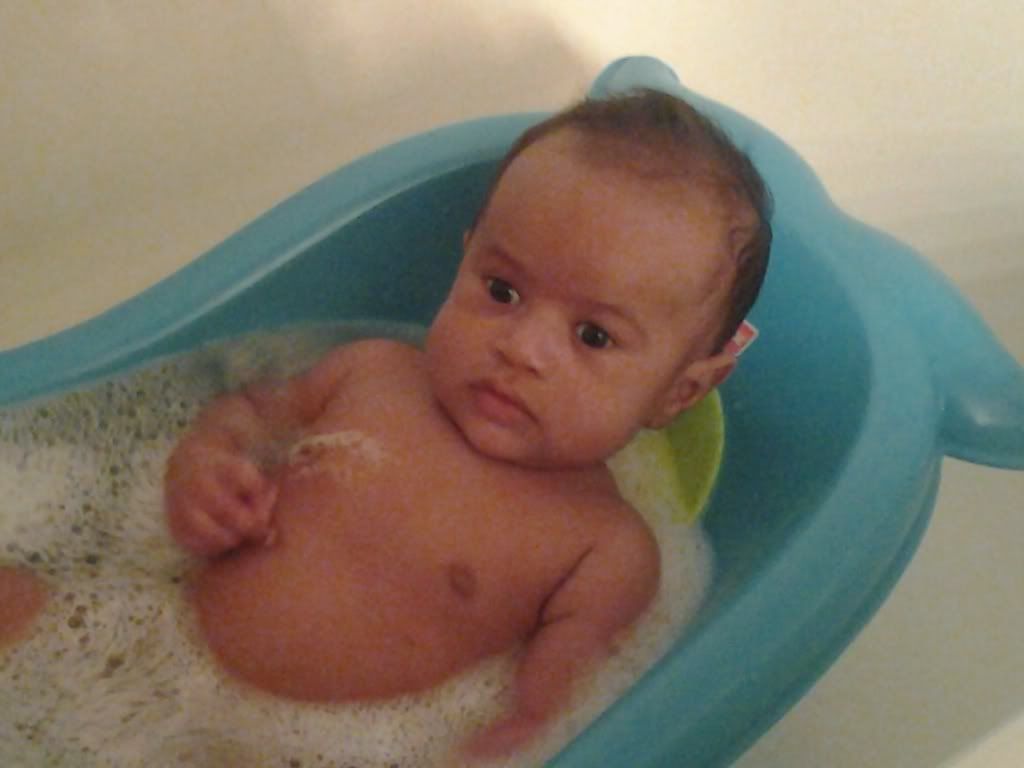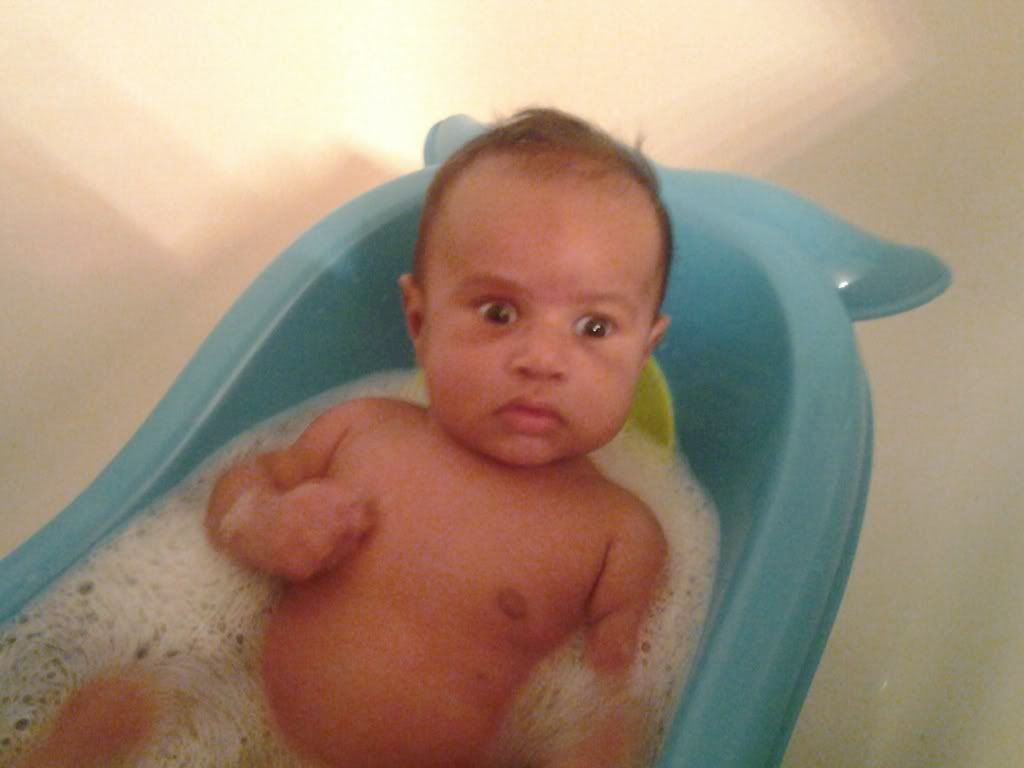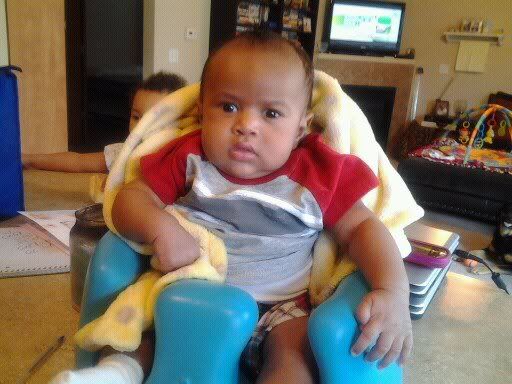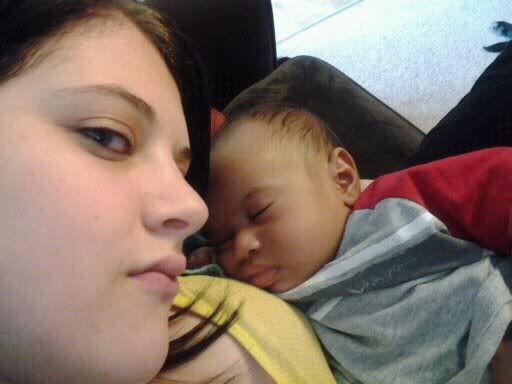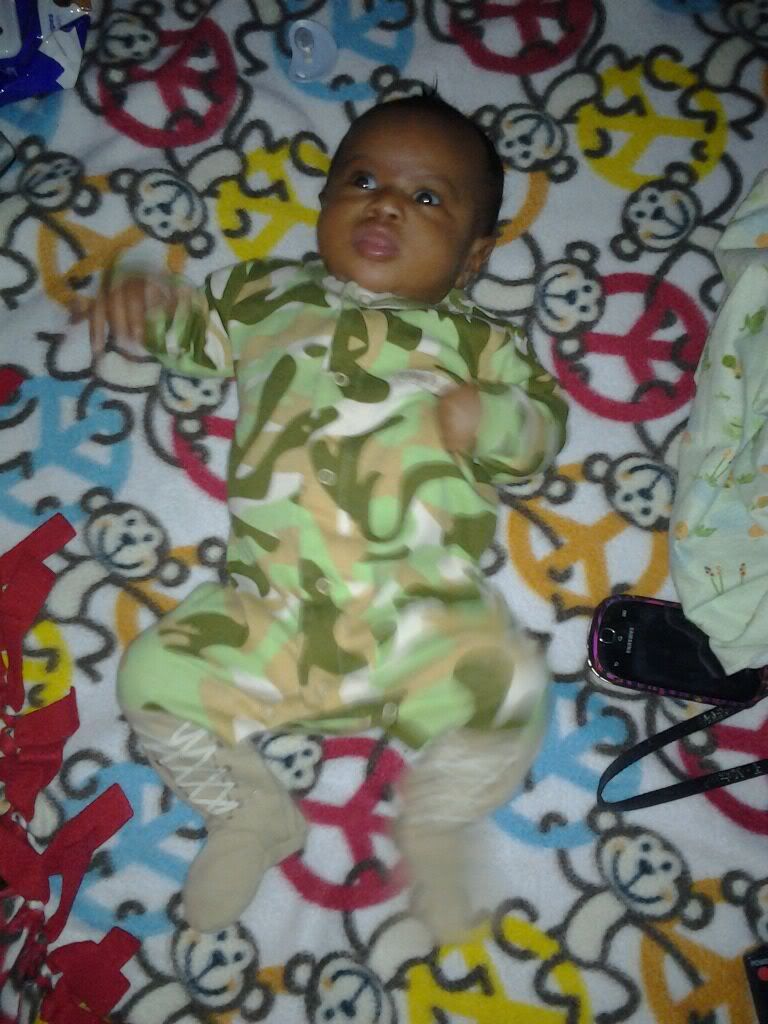 yes hes 3 months the 8th of june and yes his feet touch the ground, he's also in 6 month clothing
hahahaha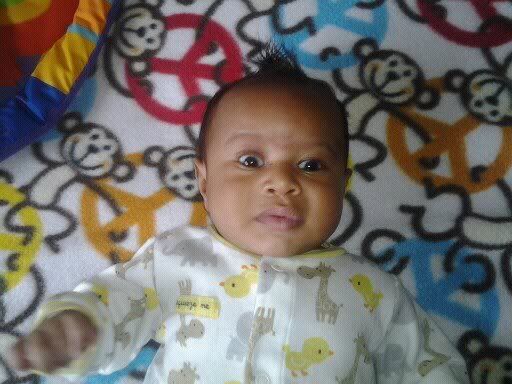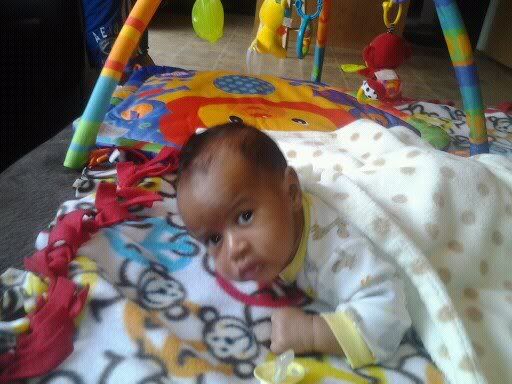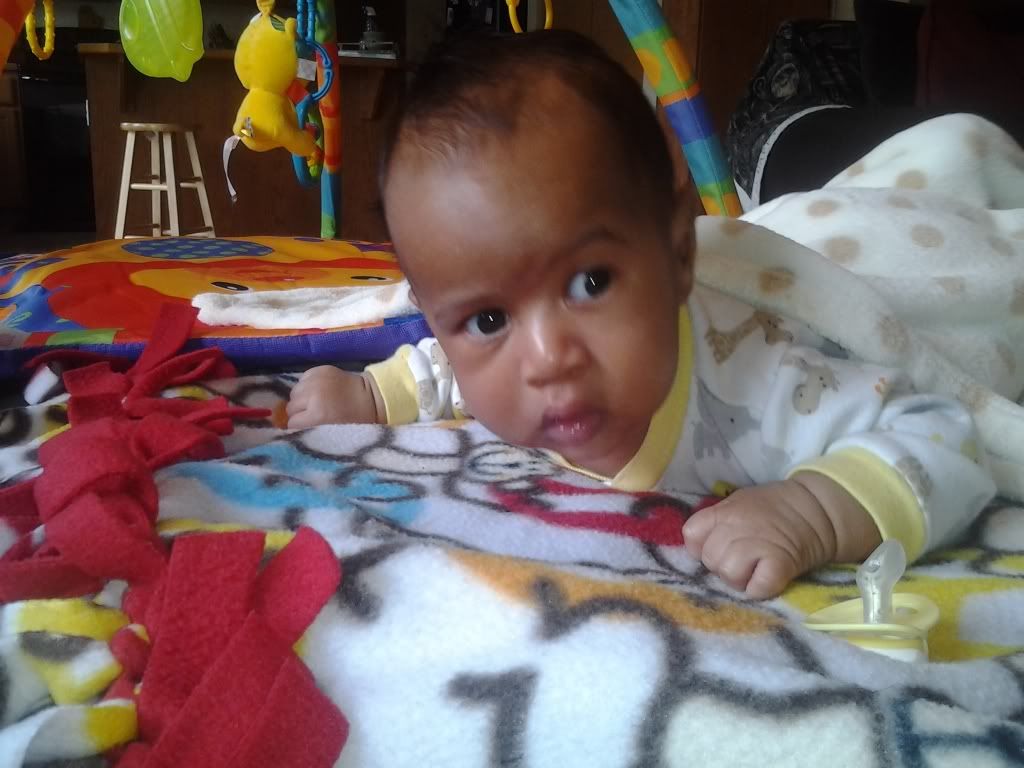 I'm so proud of my little buddy <3