Mrs. Momma posted
♥
20th Apr '12
The name is Cassi! Kinda new to BG. . I was here a while back but drifted off.

My son Landon is my God send. He is growing up wayy too fast and is always reminding that he is a BIG boy. I just found out that I am pregnant with my second child! Hoping for a baby girl this time.








LMP: June 13, 2008
DD: March 22, 2009
Born: March 10, 2009 via C-section. (He was breech)







12/21/12-LMP
01/19/12-BFP
01/24/13- First appt. Confirmed pregnancy and US done. Nothing seen on US so blood work done also. HCG-760 DD-09/27/13
01/26/13- HCG-1685
01/31/13-Another US no baby but the Sac is seen. Progress!
DD changed to 10/04/13
02/20/13- Next appt!


comment
posted 24th Apr '12
Thank you for the PT. I must say I do miss that moment but so glad to have her here with me. It's truly a blessing to be known as mother amd I wouldn't have ot any other way.
miss ashley
Mamanista.
*boobie babies mom*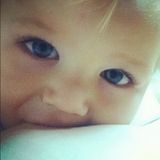 kelsey054
Amanda [1+Twins]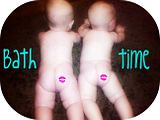 Kaesons'Mommy
S & S *7weeks*
Landon's Mommy *+1*
B( o )( o )BS!
TRISHA =]