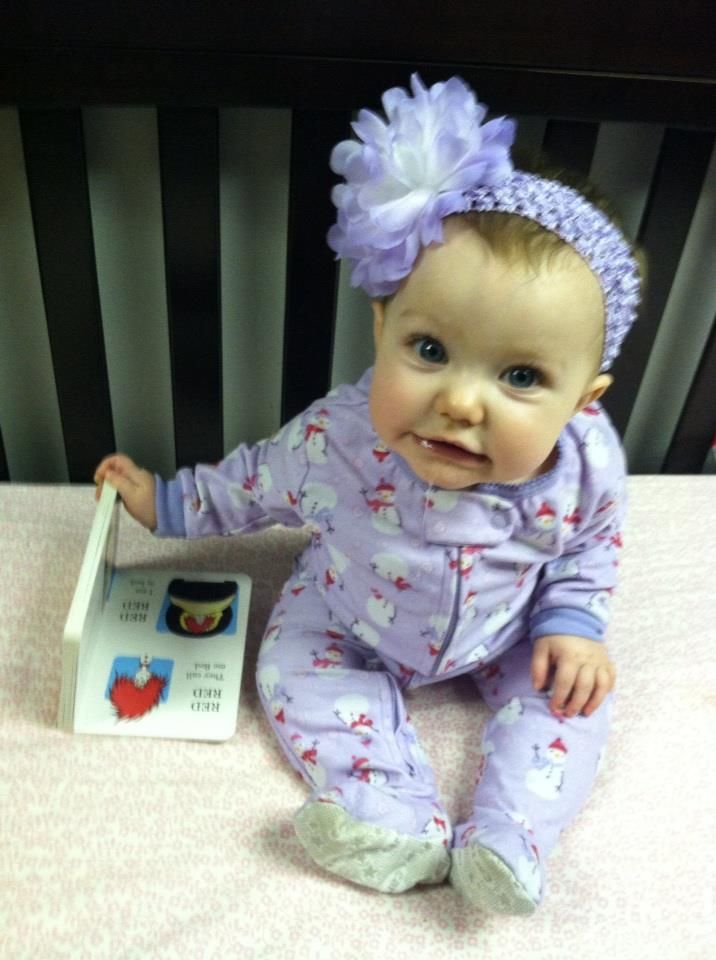 My name is Rhi. I have a beautiful little family and I absolutely love everything about being a mom. I'm engaged to the love of my life and although we have our ups and downs I'm completely head over heels for him
I gave birth to our amazing little girl, Isabella Czarina, on June 20th, 2012 with her daddy and my mom by my side. She's the happiest, most smiley lovable little thing I've ever seen. She teaches me more and more every day about how beautiful life can be and I seriously love her to pieces. We also have the best dog in the world
I believe in breastfeeding, co-sleeping, baby wearing, selectively vaccinating and doing whatever we can to raise our daughter to the best of our abilities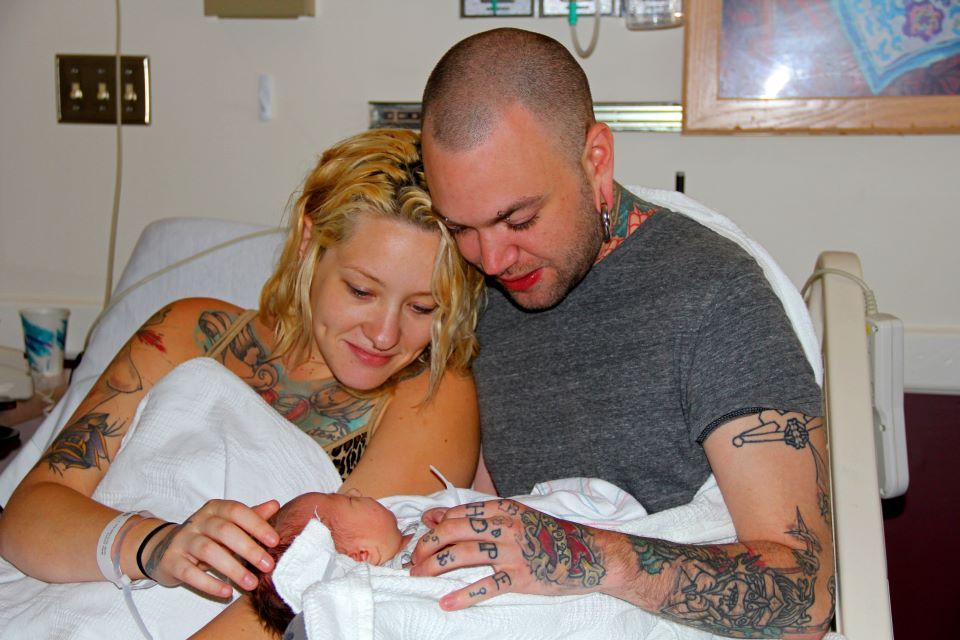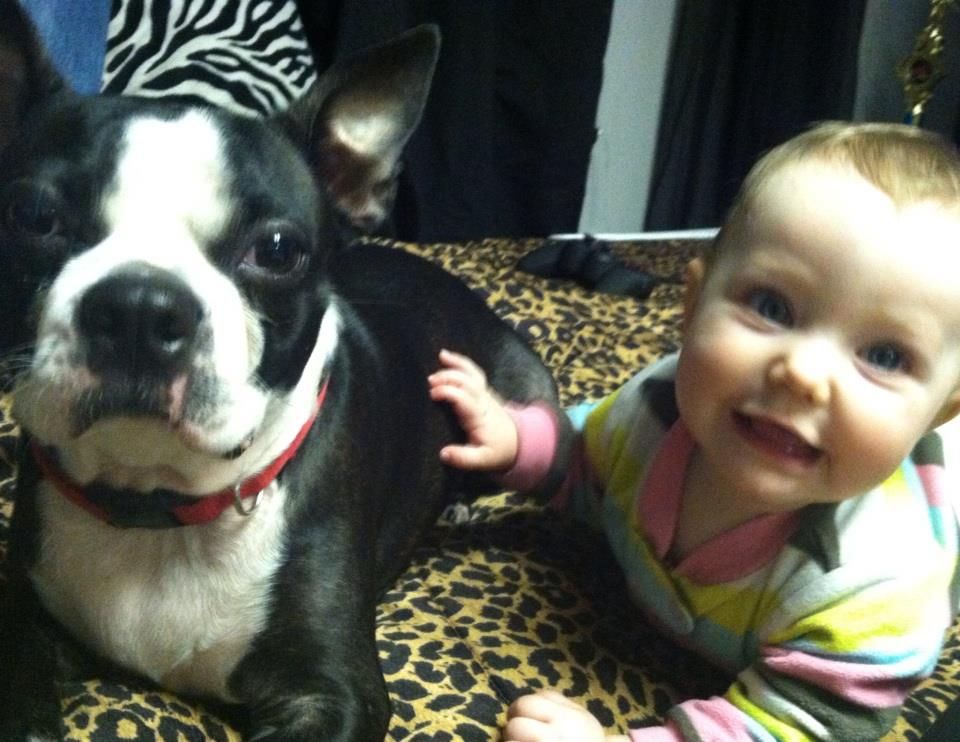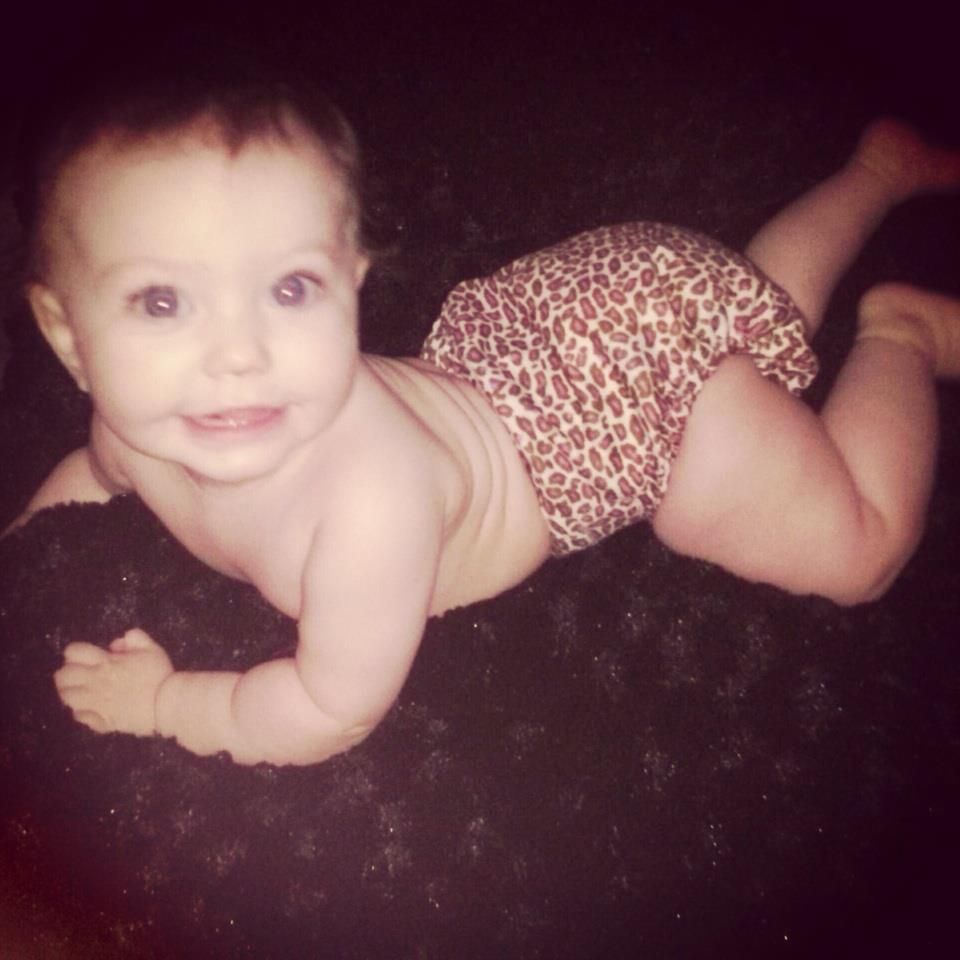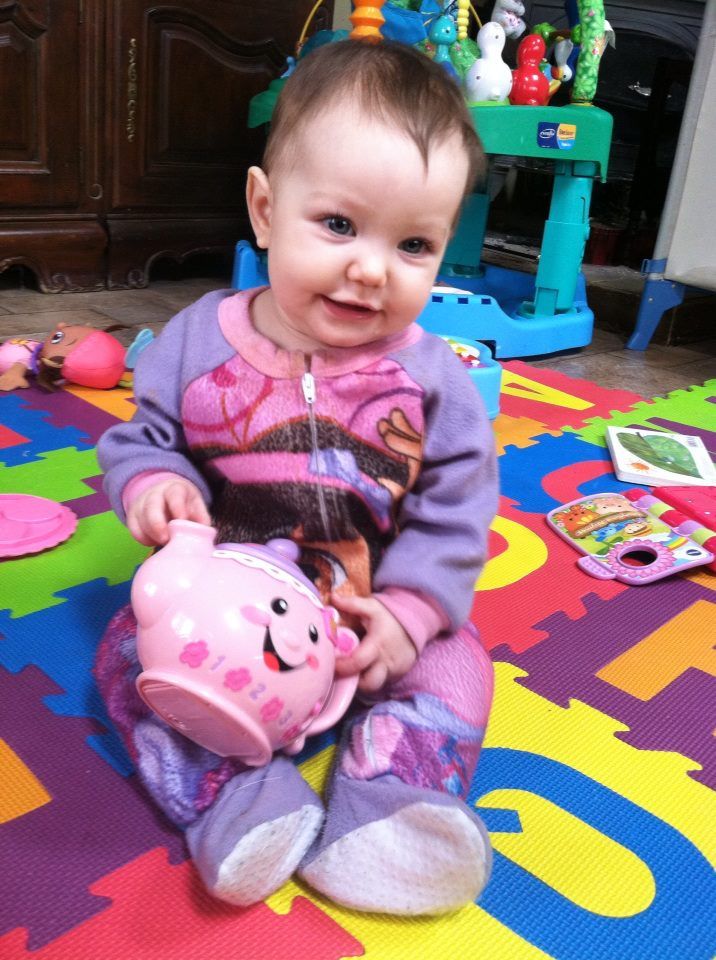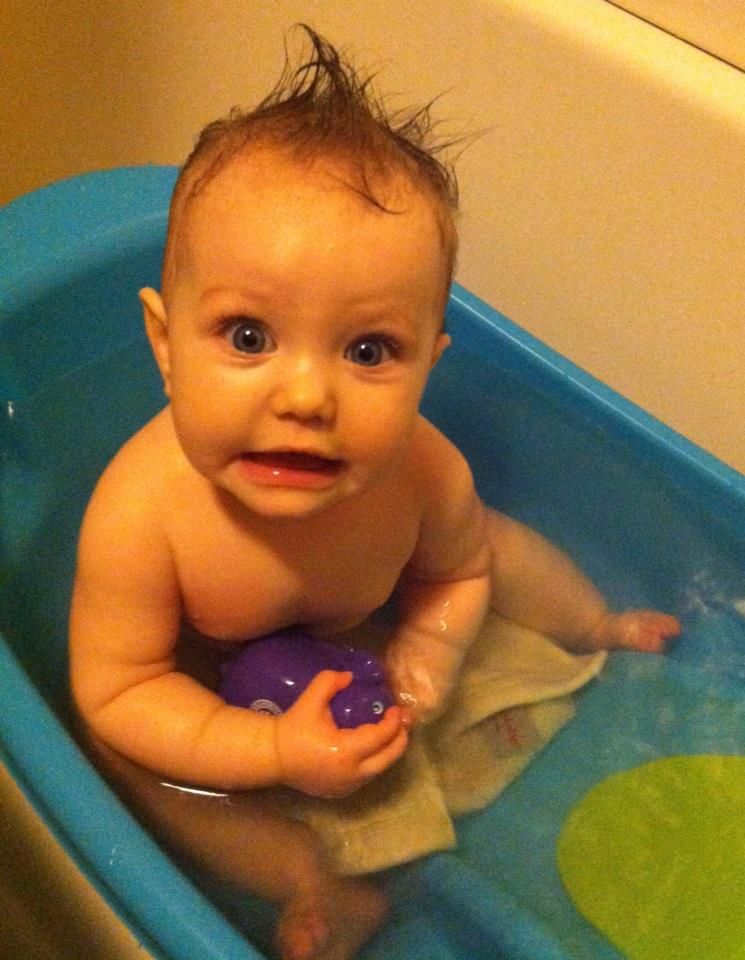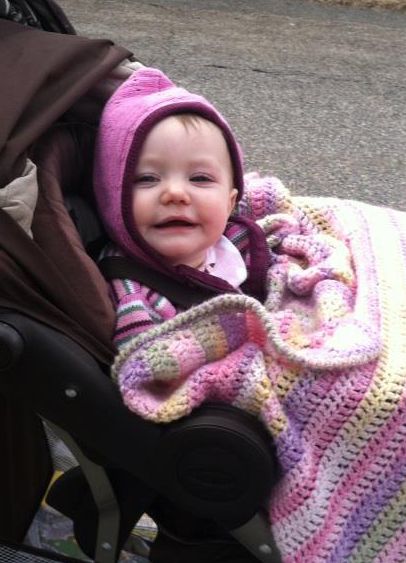 Isabella and Daddy
Bella and Mommy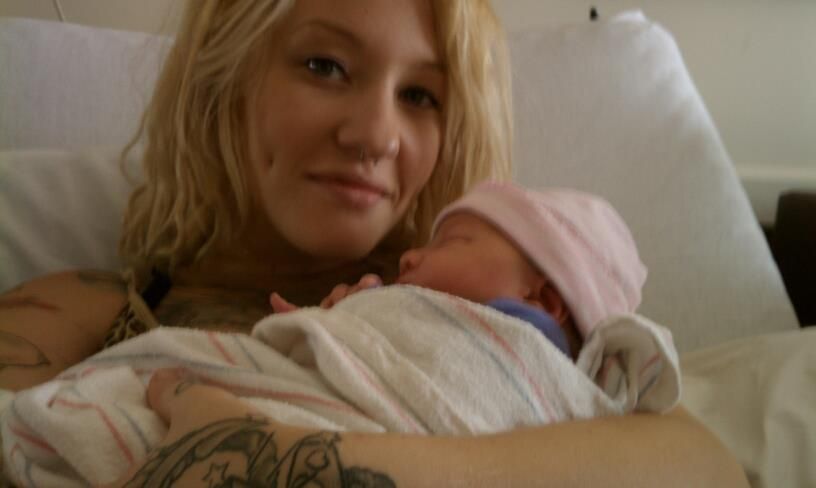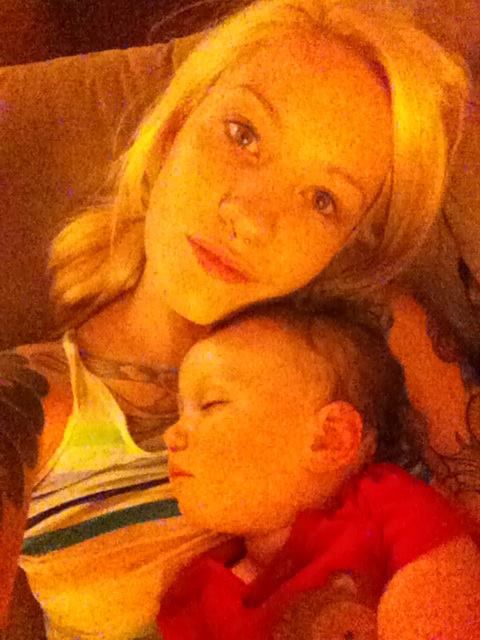 And last but not least, Daisy, our other princess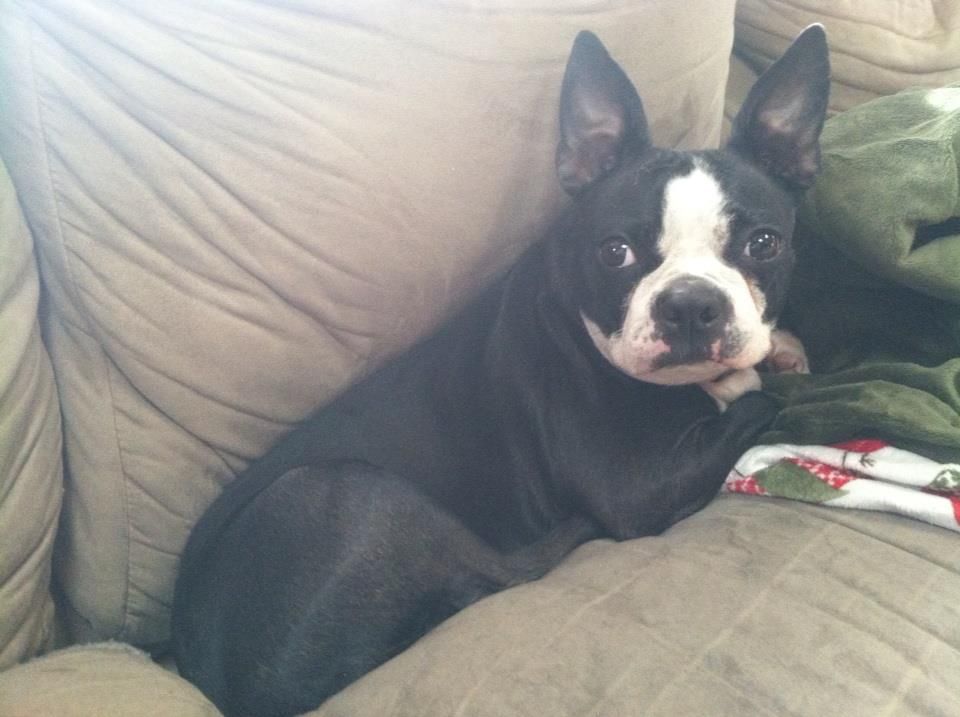 I had a miscarriage in February 2011 and it was honestly the most horrible, emotionally painful thing I have ever experienced. I've had a really hard time dealing with it but its slowly been getting a little better. I'll never forget the baby we lost but I am very excited to have another chance at becoming a mom. <3
10/26/11
The initial shock of finding out we're expecting (on 10/9/11) has started to wear off and we're very excited for our new baby
Almost all of our friends and family know now and are very supportive and excited for us. We just found out today that our little one is due on SO's sister's birthday, June 21st. Also, SO's father does a lot of woodworking and is going to be making us a handmade cradle for the baby
11/28/11
Everything seems to be going good so far. No morning sickness just really tired and sometimes a little dizzy. Having some issues with my vision being blurry but the doctor ran some tests and everything seems normal. He said sometimes pregnancy can change the shape of your eyes and is making it so my contacts no longer fit. Tried to listen to baby's heartbeat on the doppler but couldn't hear anything, he said 10 weeks was probably still just a little too early. Can't wait for our next appointment to hear that beautiful little heart
01/18/12
We found out today that we're expecting a beautiful baby girl! Heartbeat was 131 <3
01/19/12
Heartbeat was back in the 150s, Dr said everything looked healthy on the ultrasound, changed my EDD to June 16th and said results of downs syndrome screening came back normal (low risk) So happy to have my healthy little girl
04/07/12
30 weeks today! Everything is going well so far
Bella has been moving around like crazy, responding to light and music on my belly and giving me some intense heartburn. I'm feeling pretty huge, I'm up to 171lbs! Only 10 more weeks, can't wait to meet my baby girl <3
♥
F I R S T • T R I M E S T E R
♥
1-4 weeks = 1 month - Complete
138lbs
5-8 weeks = 2 months - Complete
9-13 weeks = 3 months - Complete
heartbeat 167
♥
S E C O N D • T R I M E S T E R
♥
14-17 weeks = 4 months -
Complete
146lbs/heartbeat 152, 144
18-21 weeks = 5 months - Complete
150lbs at 18wk appt, DD changed to 6/16, 155lbs at 20wk
22-26 weeks = 6 months - Complete
163lbs at 24/25wk appt
♥
T H I R D • T R I M E S T E R
♥
27-30 weeks = 7 months - Complete
171lbs at 29wks, baby girl seems to love kicking me in the ribs
31-35 weeks = 8 months - Complete
still 171lbs at 31wks
36-40 weeks = 9 months -
Complete! My little munchkin is here!
<3 176 at 36wks, heartbeat aprox 144 at 37wks, definitely ready to pop
ABOUT MOMMY
Name: Rhiannon Leigh
Age: 22
Is this the first child?: Yes
ABOUT THE DADDY
Name: Michael John
Age: 27
Is this the first child?: Yes
FINDING OUT
1. What day did you find out you were pregnant?: 10/09/11
2. How did you feel when you found out?: Super nervous/excited
3. Who was with you? I was home alone when I took the test, then went to tell my boyfriend right away (he was up the street at my mom's house)
4. How did the daddy react?: He was really nervous at first, now he's very happy and excited
TELLING THE PARENTS
1. How did your parents react?: I told Mike at my moms house and told my mom right after, she was very happy. I told my dad a couple days later and he was happy for us as well.
2. How did his parents react?: He's currently not talking to his mom and she found out by seeing his facebook
he still hasn't actually spoken to her. His dad is thrilled and is making a handmade cradle for the baby
3. How often do they call to check on you?: I talk to my mom almost every day and my dad about once a week. Mike isn't talking to his mom, and talks to his dad every 1-2 weeks.
ABOUT THE PREGNANCY
1. When is your due date?: Est. June 21, 2012.
2. How far along are you right now?: 9 weeks 4 days
3. Have you had an ultra sound?: Yes, 2 actually
4. Have you heard the heartbeat?: We haven't heard it but we were able to see it on the first ultrasound
SEX OF THE BABY
1. What do you want. Boy or Girl?: Me-girl Mike-boy but of course we'll be happy either way
2. Do you know what you are having now?: Not yet but I feel like it's a boy
3. Are you happy with what you are having?: we'll be happy as long as we just have a healthy baby
ABOUT THE BIRTH
1. Who is going to be with you?: My boyfriend and probably my mom
2. Are you going to video tape it?: not sure yet
3. Natural or medicated? Natural!
4. Do you think you will have a c-section?: I reaaalllyy don't want to have one
5. Do you think you will cry when you first hold your baby?: Most likely
6. Do you know what you will say to the baby when you first hold it?: Not sure yet
7. Are you scared about the labor? Yes
NAMES
1. Do you have a name picked out?: Yup
2. Is your baby going to be named after anyone?: If it's a boy he'll have his daddy's name
3. Did the daddy help pick the name?: Yes he did
OTHER RANDOM QUESTIONS
1. Where was your baby conceived?: Our bed
2. Have you felt the baby move?: Not yet
3. What was your first symptom?: I was really tired and nauseous
4. Will you have godparents?: Yes
5. What will the baby's race be ?: White
6. What is the babys room theme?: Not sure until we know the sex
7. Are you ready to be a mommy?: Absolutely
8. What do you think the baby will be a "daddys girl/boy" or a "mommys girl/boy"?: probably both lol