I delivered my first child in April 2012(at 34 weeks) after 3 years of ttc naturally. This baby is truly a miracle and I am grateful everyday.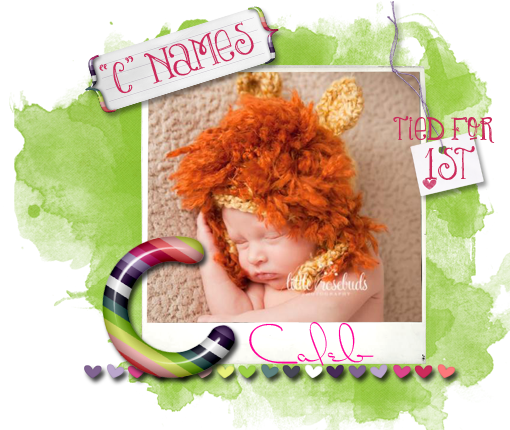 1st Trimester ♥
1-4 Weeks [1 Month] DONE
5-8 Weeks [2 Months] DONE 2 positive hpt's at 5 weeks (144lbs)
9-12 Weeks [3 Months] DONE heart rate confirmed to be 157bpm at 10 weeks

2nd Trimester ♥
12-16 Weeks [4 Months] DONE it's a boy!!! found out at 15 week ultrasound (146lbs)
17-20 Weeks [5 Months] DONE felt his first kicks at 18 weeks
it's still a boy!!! 19 week ultrasound (154lbs)
21-26 Weeks [6 Months] DONE (162lbs)

3rd Trimester ♥
27-32 Weeks [7 Months] DONE (170lbs) found out my LO is breech
33-36 Weeks [8 Months] delivered at 34w5d
37-40 Weeks [9 months] n/a
About You
Name: Elizabeth
Age: 21
Height: 5'4"
Pre-pregnancy weight: 144
About The Father
Name: Tobias
Age: 21
Height: 6'1"
Are you still together: Yes!
About Your Pregnancy
Is this your first pregnancy?: Yes
When did you find out you were pregnant?: September 27th 2011
Was it planned?: Yes, ttc for 3 years
What was your first reaction?: Shock and pure joy, I was shaking...
Who was with you when you found out?: My mother
Who was the first person you told?: My sister and Tobi
How did your parents react?: My mother was elated, she has bought so much baby stuff already lol
How far along are you?: 12 weeks
what was your first symptom?: I had been really moody prior to finding out, followed with nausea, fatigue, and an abnormally high cervix
What is your due date?: June 4th 2012
Do you know the sex of the baby? Not yet
If so, what is it?:
Have you picked out names?: Yes
If so, what are they?: Carolyn Diana & Elias Levi
How much weight have you gained?: About 3 pounds
Do you have
stretch marks
?: Nope
Have you felt the baby
move
?: Not yet
Have you heard the heartbeat?: No but it was confirmed to be 157bpm at 10 weeks through ultrasound
About the birth
Home or hospital birth?: Hospital.
Natural or medicated birth?: Natural
Who will be in the delivery room with you?: Tobi, my mother, my sister, maybe his mom, and maybe my grandmother
Will you breastfeed?: If I can, I have implants and am hoping it will be possible
Do you think you'll need a c-section?: I don't think so but you never know.
Will you cry when you hold the baby for the first time? Absolutely, I tear up thinking about it
What's the first thing you might say to him/her?: I'm not sure, I would probably be speachless at first
Would you let someone videotape the birth?: Maybe, but none of the gross stuff
Are you excited about the birth, or scared?: Both but mostly excited
Other Random Questions:

Where was your baby conceived? In our bed
What race(s) will your baby be? German/Scottish/Romanian/Irish/Swedish
What was your first symptom?: Missed period, depression, high cervix, and fatigue.
Will your baby have godparents?: Yes, we will be asking my sister to be the godmother (if it's a girl we will also be giving her my sister's name as a middle name)
What is the baby's room theme?: Classic Winnie the Pooh with teal walls
What was the first thing you bought for the baby?: Winnie the Pooh, Piglet, and Eyore stuffed animals
If you already have kids, how do you think they will adjust to the new baby?: n/a
Will you cloth diaper?: We will try it out and go from there
BFing or formula?: Breastfeeding if possible, using breast and bottle(pumped)
What is your favorite pregnancy book?: Conception, Pregnancy, and Birth by Dr. Miriam Stoppard
What do you look forward to doing again once you are no longer pregnant?: Drinking coffee
What physical features do you hope the baby will get from daddy?: His nose, teeth, and clear skin
what physical features do you hope the baby will get from you?: My face shape, chin, and eyes
Is he ready to be a daddy?: He's nervous but I think most first parents are. He is also very excited though (he already talks to my belly-I don't tell him the baby can't hear yet lol ) He is amazing with children, it's one of the things that attracted me to him.
Are you ready to be a mommy?: Absolutely, I've been waiting for this for such a long time.
________________________________________________________________
Previous user names:
lovebug0167
Mrs. Sheldon Cooper