My name is Ashley, I was born March 2nd 1993, In a beautiful place named San Antonio, Texas. I graduated high school *Class of 2011*. I have a little boy named Christopher who is named after his daddy. I will write more here later.
comment
My Son, My Family, and My Friends
ILoveBeingChristophersMom has parentanked 12 members
8 members
have parentanked ILoveBeingChristophersMom
♥TacoBelly
JayyNicole
Rachael (A.H.C)♥
ohbabyyy
☮ Phuket
Skinny Cow
°-------°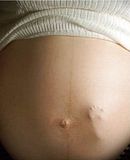 Pin.ʞ.y♥Squish
malibu.