"I'm on Aslan's side even if there isn't any Aslan to lead it. I'm going to live as like a Narnian as I can even if there isn't any Narnia."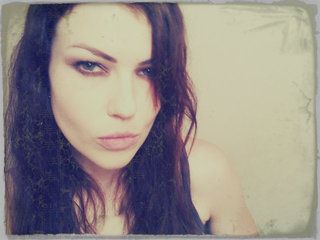 -I'm an Agnostic and my husband is a non-denominational Christian.
-I despise Atheists extremist. And those 'so called' "christian extremist".
-I am against homosexuality regardless of a religious point of view.
-I don't believe homosexuality is natural by nature, or that homosexuals should
be allowed to adopt children/raise them.
=I don't care to argue. I will 'discuss' anything as long as it's not a ridiculous gag to start an argument.=
-I believe "Marriage" is a religious tradition by origin and it is right on a
first base level for starting a family. I don't believe (IMO) homosexuals should have
that right because they cannot provide a natural, healthy way of raising a child.
=But I believe it's each individual State's Decision to determine for themselves not
Federal/Government's over rule.
-I'm completely Pro-Life. /Note; "Fetus" is Latin for = Offspring. Every life has value.
"One word. All you've been saying is quite right, I shouldn't wonder. I'm a chap who always liked to know the worst and then put the best face I can on it. So I won't deny any of what you said. But there's one more thing to be said, even so. Suppose we have only dreamed, or made up, all those things-trees and grass and sun and moon and stars and Aslan himself. Suppose we have. Then all I can say is that, in that case, the made-up things seem a good deal more important than the real ones. Suppose this black pit of a kingdom of yours is the only world. Well, it strikes me as a pretty poor one. And that's a funny thing, when you come to think of it. We're just babies making up a game, if you're right. But four babies playing a game can make a play-world which licks your real world hollow. That's why I'm going to stand by the play world. I'm on Aslan's side even if there isn't any Aslan to lead it. I'm going to live as like a Narnian as I can even if there isn't any Narnia. So, thanking you kindly for our supper, if these two gentlemen and the young lady are ready, we're leaving your court at once and setting out in the dark to spend our lives looking for Overland. Not that our lives will be very long, I should think; but that's a small loss if the world's as dull a place as you say."
―
C.S. Lewis
,
The Silver Chair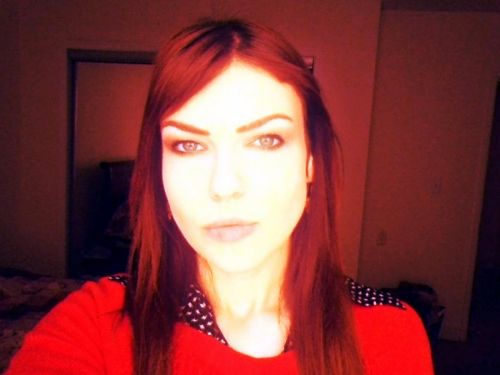 I am raising my children to be christians.
My name is Mary. I have two sons a 4yr old and a 3yr old (14months a part) and I've been married to my husband for 5yrs.
Last year my Husband and I nearly split. I had decided I never wanted to have another child because without love in a marriage I had become numb and didn't feel I could love anyone or anything else. I was spread thin. My Husband wasn't truly loving me. I wasn't truly loving him.
We were best friends before we got married and after he slowly broke me in. I was no longer a friend but a worker bee. To take care of the kids and provide a warm plate and a soft bed. Now, I won't play a guiltless role. I watched this happen, feeling trapped but I never really stopped him or tried to change things until after it was to late.
Our marriage had become a stone cold heartless routine of him leaving to work, me caring for the kids, him coming home to dinner and then later heartless, completely numb (sometimes abusive) sex. I rid myself of emotions. I would secretly sneak off and smoke a cigar and try to feel or even cry. I began a friendship with someone that made me smile, something I hadn't felt since before my marriage began. I started to talk to this person everyday and I fell in love. It wasn't hard. I missed being appreciated and cared about. So did my husband.
It was a cold hard impassible wall that was formed between us. Until I was finally caught, he found the letters between the friend and we confronted each other. I had had a plan to leave him and live on my own in two months (when he found out). I had it all written down and ready. After that night of fighting the reality set in. I looked at my kids faces and I realized I couldn't leave them. I couldn't tear this already broken family even more apart. My husband spent all night begging me to stay, asking me what he did wrong. I laid next to my kids all night. As the sun rose, my husband got down on his knees and began to apologize, he named everyway he had ever cruelly hurt me and our marriage, how he crushed our friendship the week after our wedding and turned me into a placement of the house hold rather than his best friend the one he loved more than anyone. At this point I was scared, I didn't know if he truly was going to change, if I could ever love him again, but I had to try. It was about more than me and him. I completely cut off all contact with the one I had fallen for. that was really hard. I did stay for my Children but I began to date and love my husband again.
I am very happy to say that we have both changed. I love him more than I have ever before and in a way that I never knew could be possible. I am friends with my husband! And I love him so very much. We talk to each other again about everything and I have the freedom to be loved and to love without placement. We're not just husband and wife we are also best friends.

I am also happy to announce that we are trying for our third child!
We tried last month but I believe it wasn't on my correct cycle. (We weren't really calculating.) So we're thinking of waiting until April to maybe avoid another December baby. But I'm kind of nervous because I had had implanon implant birth control (for only 1 yr, 2yrs ago.) It probably just wasn't the right time of month for us to try. So I have my fingers crossed! Also I'm really hoping for a Girl this time!!



4-4-2013 Found out I'm pregnant! We're so excited!!!!!