Hi! I'm Stacy. Pregnant with my first baby and absolutely THRILLED!
My little boy Lennon Jay will be here September 1st, 2012...and as much as i can't wait to hold him and kiss his little cheeks, i love love <b>LOVE</b> being pregnant!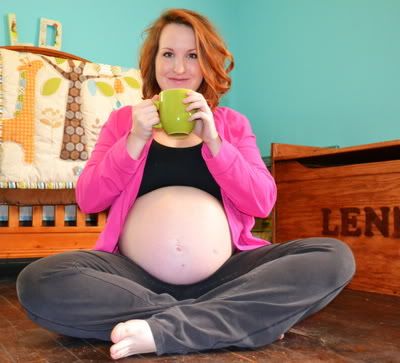 This is me big pregnant!
I have an awesome, sweet, fun, loving boyfriend who i love with all my heart. I can't wait to see the creation we've made. I hope he's alot like his daddy
These are my other "children" Bear and Abby...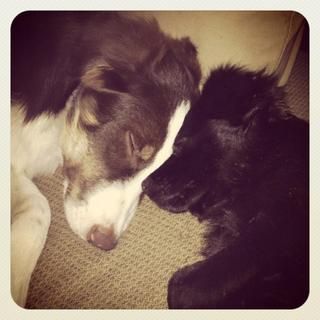 As far as how i plan to parent, I've never done it before so i can't say anything definitely. I do plan to breastfeed, for how long, i'm not sure. I personally don't think co-sleeping is a good idea. I think it is risky first of all because sometimes i wake up sideways in bed or in other crazy positions, i don't want to wake up on top of my child. I believe it could cause attachment issues and definitely interferes with your intimate relationship with your significant other. I think bedtime should be mommy and daddy time. I will discipline my child. Your kid should have a healthy amount of fear of a butt whooping when they are acting out. Maybe that's just the southern in me.
I am an incredibly nurturing person, as was my mother. I believe in cooking and cleaning and being a woman. I do not believe in being a doormat. As long as who i am taking care of continues to appreciate and respect me, I will continue to do so. I hold down a job, a house and a relationship (although i haven't been able to work during pregnancy) and plan to go back to work once LO is here. As much as i look forward to being a mom, i also look forward to getting back to work.
I was born to be a mama