It feels weird to talk anonymously to total strangers, but due to my job(US Navy) I can't really talk about my personal life without catching heck for it. My family and friends aren't particularly supportive either.
comment
posted 22nd Dec
Hey I see you're navy. I am too. Stg. I love to vent about it on here as I'm sure you know it gets very frustrating.
My kids and whatever makes them happy.
A&J. ♥
Mae9406
Jas ♥
~Julie Blue Eyes~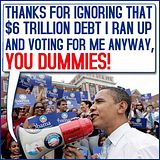 Just Emily :)
gonegoodbye
ℳary ℐane
4j's
Jess♫