I'm Andrea. I'm married. We have a 4 year old daughter and a baby boy on the way.
comment
posted 25th Jan
Well it might actually be good for him to go ahead and get it over with because we're almost positive this one would only be for six months whereas if he were to get deployed later on down the road it would almost certainly be for a year. Fortunately once 2014 comes around they'll start pulling troops from Afghanistan so I'm hoping his chances of deploying after that are slim... at least for a while; at least until the next president comes along and decides to start another bullshit war, heh. He has been in over eight years at this point and has yet to deploy so he kinda needs to get that under his belt in order to move forward career wise. It sucks but it is what it is. At least we've gotten to spend going on four years together without any real disruptions!

How's life now that Andy is out?
Bethy-Poodles
BG Secrets
TrixieDoll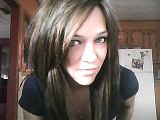 ~Rikki~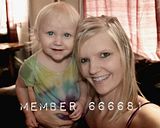 Derp
Love Wedge +2
Abigails_Mommy_222