I'm 20 years old, live with my boyfriend and son, and I'm going to college. I breastfeed my son, and it gets frustrating at times, but I love it! He gets cuddled to sleep even though some people think that it's "spoiling" him and he won't get on a schedule because of it. If I have 2 pennies to spend I find something to buy my Buggy. I don't care if you breastfeed, formula feed, mixture of both, pump and feed...whatever. As long as you're a good mommy that's what's important.
I try not to get bitchy, but it happens. I try not to be judgmental, and can usually hold my opinions to myself. I am all for letting someone babysit (for a couple hours, or overnight) as soon as the mommy is ready for it. I let my son fall asleep listening to country, alternative and rock music all the time...heck, he usually sleeps better the louder the music is. He watches The Walking Dead with his daddy and I don't see a problem with it. If he's older and it scares him, then he won't watch it...but until then, I don't see the big issue with it.
I post a lot of shit complaining about my boyfriend...but the truth is, he is an amazing dad and my best friend. He's helped me go through Hell before we were even dating, and stood next to my side and held his tongue when he knew I was making mistakes. He tries to act tough and like he doesn't care and it pisses me off...but as soon as I'm sick or I'm tired he tries his damnedest to do whatever he can to help. He was there for me when my grandma passed away, he was there for me when I broke up with my first boyfriend because he'd been cheating on me from day one. He didn't care that I'd been with other guys, he didn't hold it against me. He doesn't hold the fact that I avoid hearing about his exes against me. He lets me be my neurotic self, and just laughs. He knows I'm terrified of marriage because of the ones that I've seen...and he doesn't push the issue even though neither of us can see one without the other.
He hates country music and chick flicks, but puts up with them because I love them. He teases me when he catches me sing because I know I'm not very good at it but don't care. He stood by my side when we found out I was pregnant, and never left...even though I gave him every opportunity and a lot of cause (I am not a happy pregnant person as it turns out). I can't imagine him not being in my life...I can't imagine being with anybody else, or anybody else being the father of my beautiful son. And when I saw that he'd been crying when I got back from having my c-section (he couldn't be in the room since they had to knock me out), not only because he was holding our precious baby boy, but also because he was scared of what could have happened to me...I knew that I had my perfect guy <3
Sadly this is like the only picture of the two of us I can find...I really need to fix that...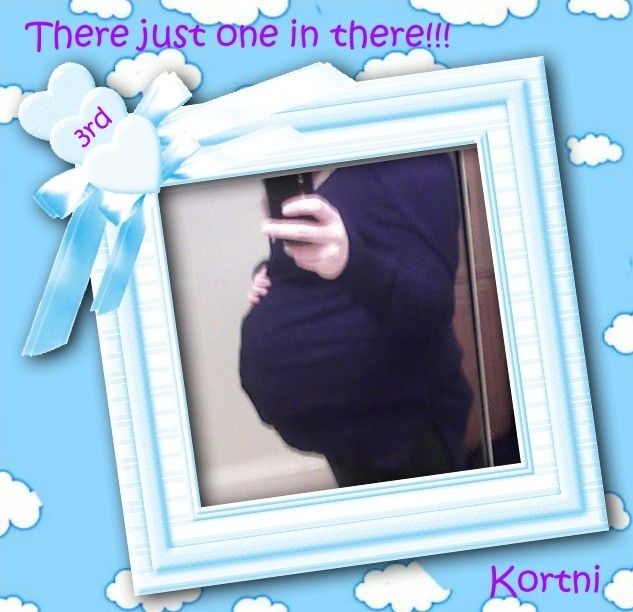 December 5, 2012 was a very stressful day lol I had to wake up at 5am to call the Labor and Delivery to make sure I could still go in and be induced. At 6am I was there and within an hour I was starting to be induced. Everything was going great, I was dilating, he was getting ready to be born into the world...and then I stopped dilating at 6cm. My doctor gave me 2 hours, and he stopped dropping down and I wasn't dilating any further so my doctor told us that I had to have a c-section. We were scared, and told all of our family. They took me in the room, and started getting everything ready....but I could still feel them pinching my stomach even with more epidural (yes, I had an epidural before I knew about the c-section) so they had to go tell Vincent (SO) that they were going to put me under because the epidural wasn't working right.
At 4:40PM Sebastian Markland was born weighing 7lbs 4oz, and 21 inches long. He was the most beautiful thing I've ever seen. He latched on right away, and it's been a breeze since
Now he's almost 3 months old and is the joy of my life! Even when he's screaming and refusing to nurse properly...But I wouldn't give my sweet boy up for anything in the world

Sebastian Markland, born December 5, 2012 7lbs 4oz with his daddy
1 1/2 months old, sleeping on momma's bed
Showing off his smile
2 months old and refusing to smile for the camera, but still love it
3 months, and fell asleep on the brand new couch
4 months old and holding his bottle
Me and Bug at 5 months
5 months old