I am due November 2nd & also the proud mother of a beautiful 8 year old girl. I am looking for due date buddies. I have been very sick throughout my pregnancy & was wondering if anyone else is sick ALL THE TIME??
comment
being a mom, reading & family
Kate & Amanda Kuenzi
Mommy2Parker
Jessica Modahl
Noah&Aaryks Mama!!!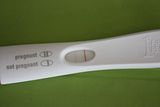 Amber Harry
Dalitza Ofray
Jenna Relf