I love ricky with all my heart! My name is Kira and.. ive been with the love of my life for about 11 months now and we've never been happier!!
**** my c section expierence in 4 minutes****
http://www.youtube.com/watch?v=yxnOvoVLqQs&feature=youtu.be
Little Miraiya and her journey into this world....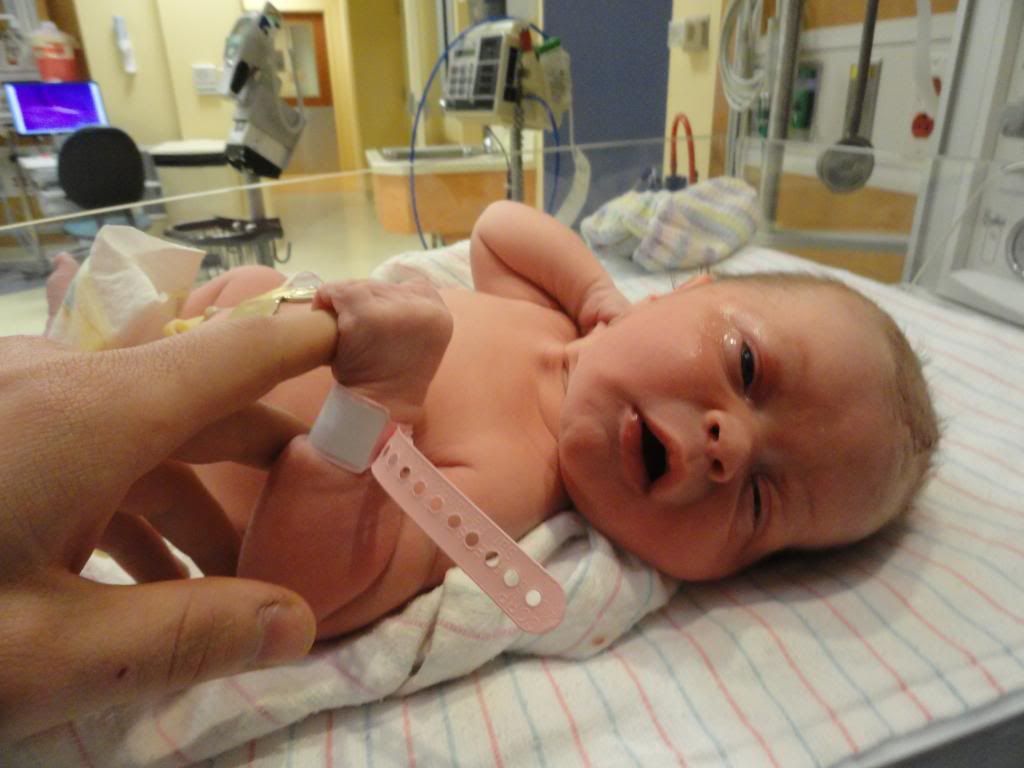 It all started December 26th 2012...at 4 am... I started to have cramp like feeling in my lower back and my stomach was very tight...these happened over and over for about an hour....right then and there my boyfriend instantly knew I was going into labor.... I called my mom and she came and drove us to the hospital..after I got in the nurse had checked me and I had already dilated 6cm!! THATS CRAZY! They took me into a room and put all these monitors on me to check my contractions and heartbeat.... Once i got to about 7..7 1/2 cm i finally gave in and got the epidural... 45 minutes later I felt wonderful lol...as time rolled on I didnt even feel a single contraction it got to about 1pm and I was only 8-9cm dilated... she just felt like she didnt want to come out.... And the worse of it is was I could only eat ice chips or a Popsicle so i was starving... 4 hrs later the nurse had checked my cervix and I was still about 9 /12 cm ...this is crazy in labor for 12 hrs! WILL SHE COME OUT ALREADY!! Finally the nurses told me to push and I did we tried it 3 times and her head was getting lower but when i stopped pushing her head would go back up :/ my cervix was still not all the way gone..so finally they had me go into a c section... they got me to the room and put a curtain over my face and started more pain medication... few minutes alter i was reunited with my boyfriend which he had been taping the whole procedure right away.... 3 minutes later out came the most beautiful little girl!! Miraiya was born december 26th...( exactly on her due date) 2012...at 4:43pm ..she was 6lbs 15oz and 20 inches long..I couldnt ask for a more perfect baby.... daddy got to hold her after they took him and her to the room where they clean her up... few minutes later i got to see her all swaddled up next to daddy... after that they took me into a recovery room for about an hour before I got to hold her.... Daddy got to spend time with her in the nursery... after a hour went by they took me to my room where i was going to be for the next few days.... I was still numb from the medication 12 hrs later lol..... they hooked me up to more IV'S and there I got to hold and breastfeed my daughter right away... It was the best feeling in the world!!
**** Mommy & Daddy****
**** Miraiya Breann Wennerstrand***
Born December 26th, 2012
At 4:43 pm...6 Lbs 15 oz ...20 in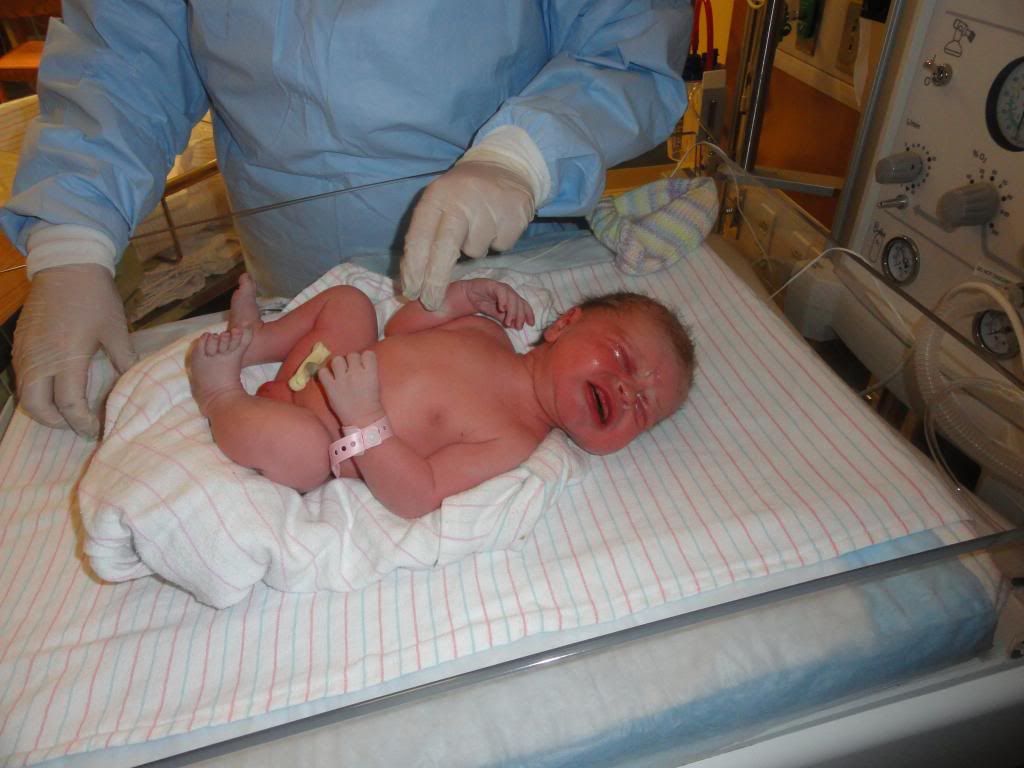 ***** Mommy & Daddy & Miraiya****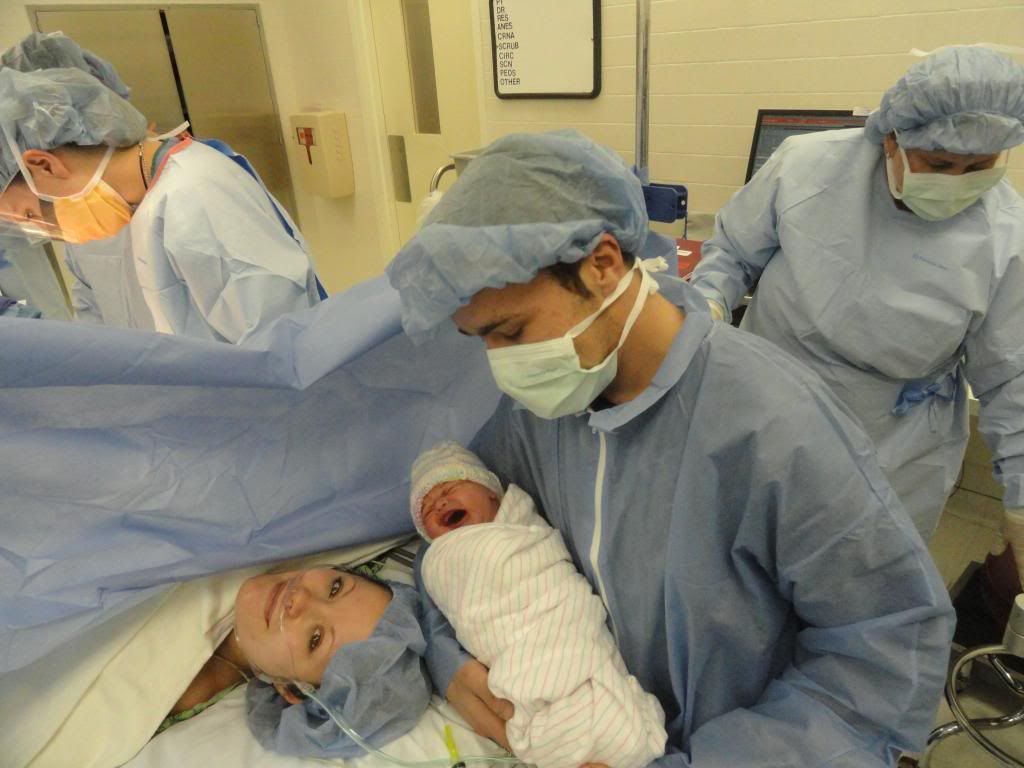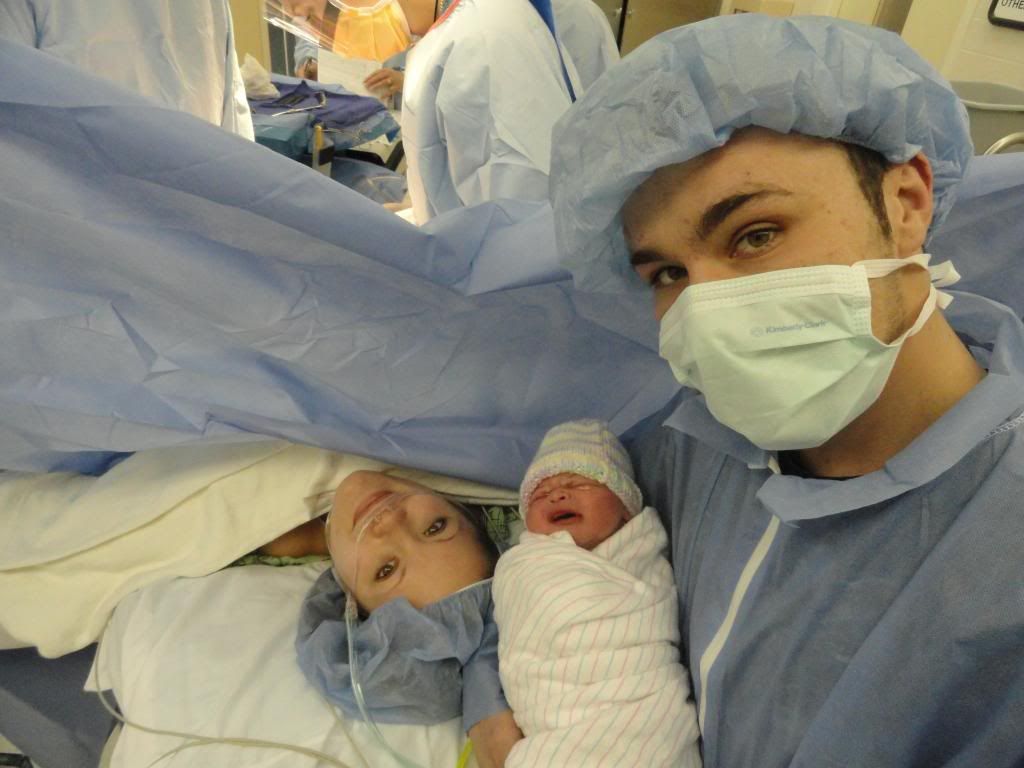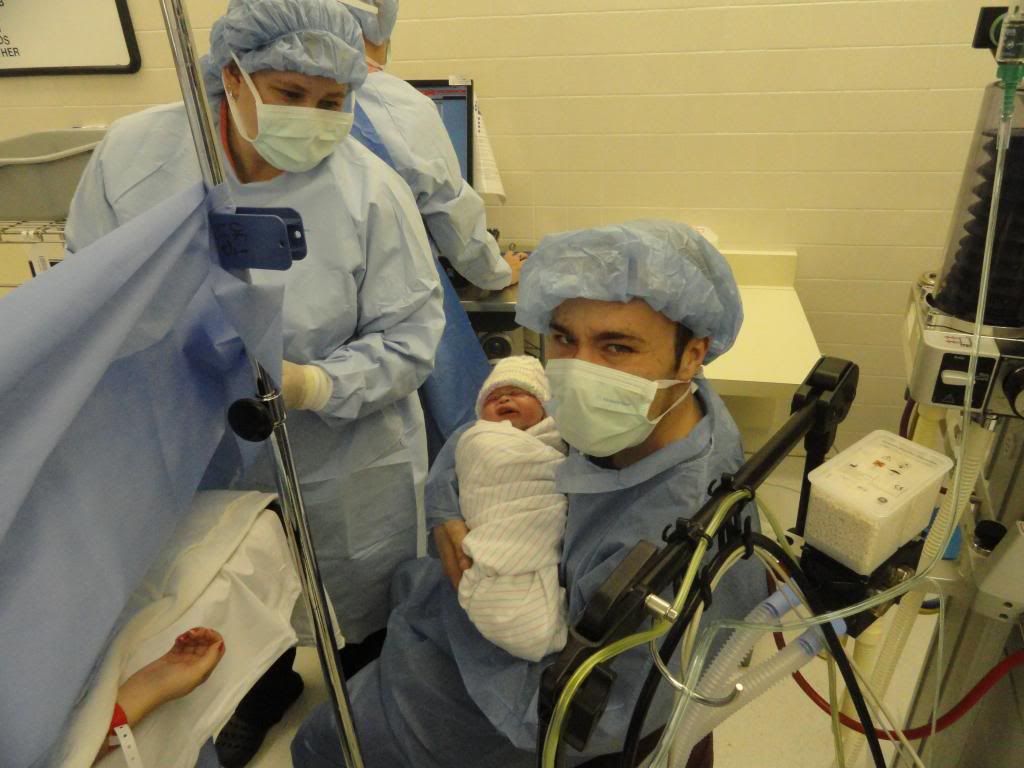 ****Daddy and Miraiya****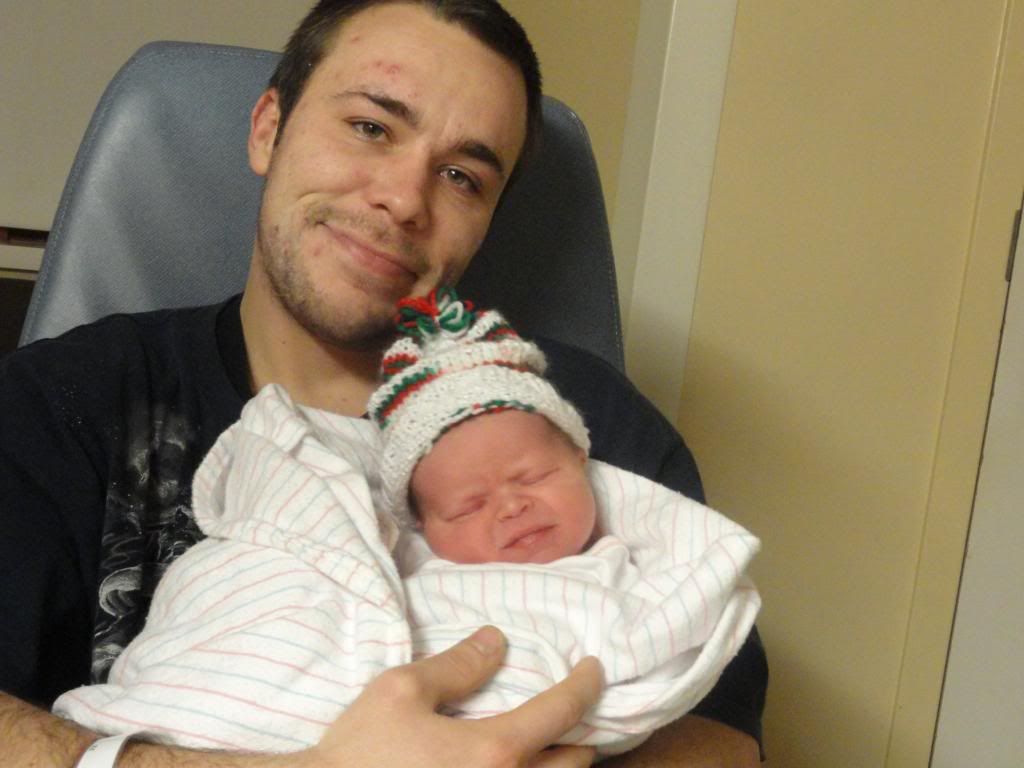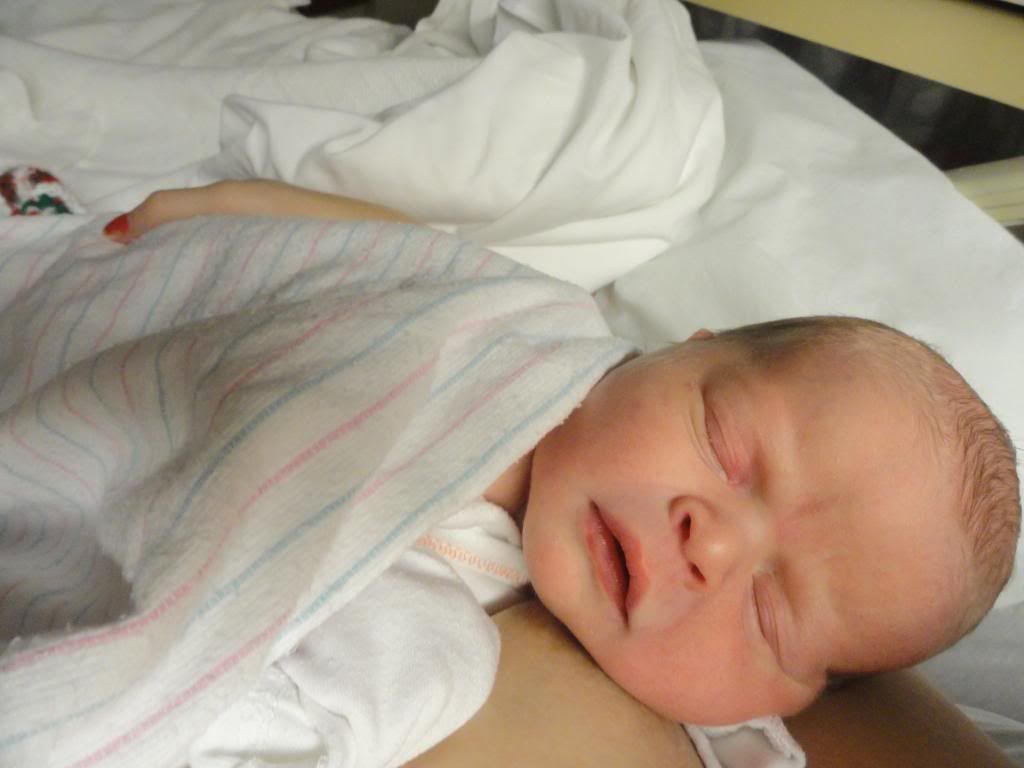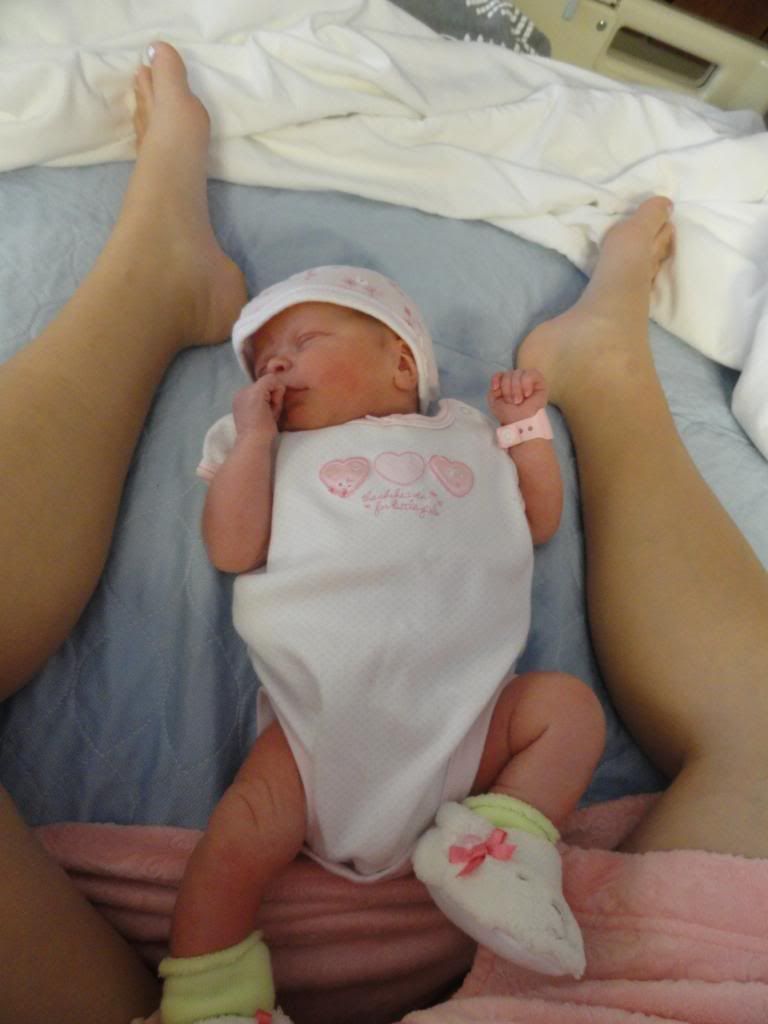 **** Smiling baby girl <3 ****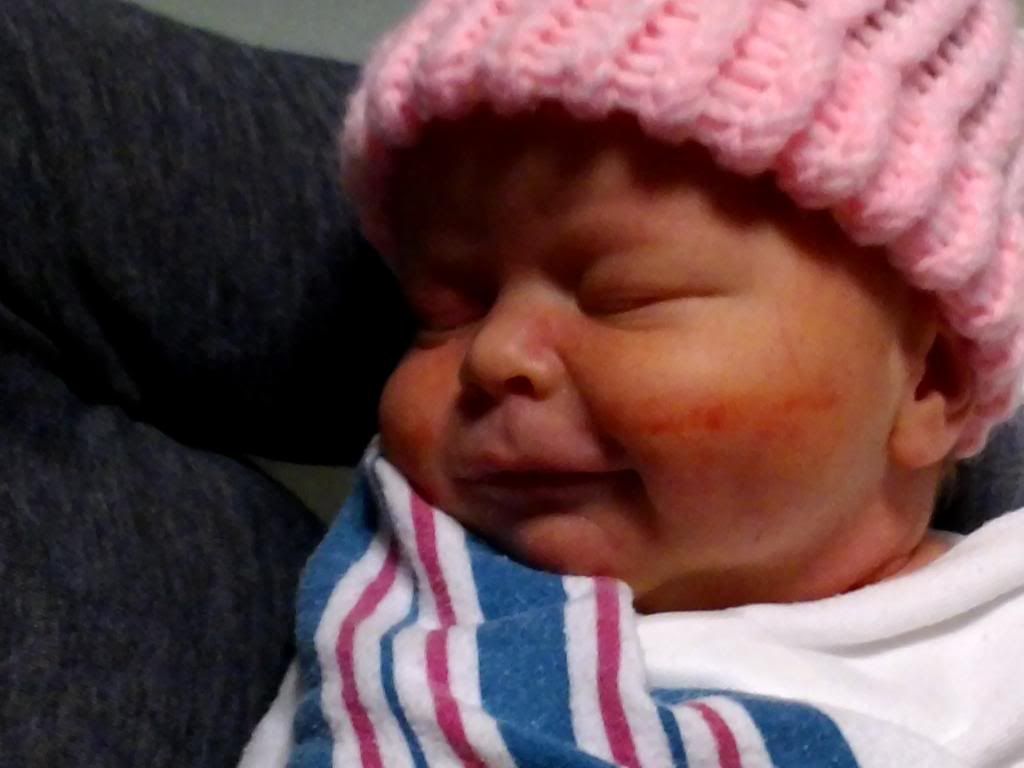 **** First day home 1/3/13****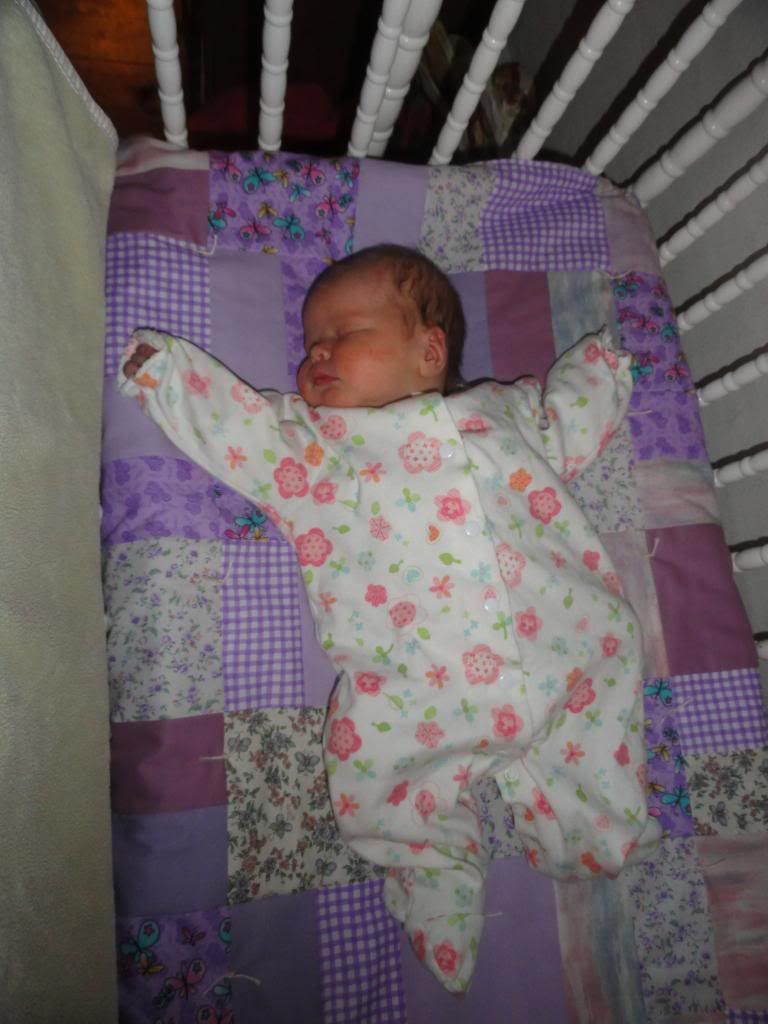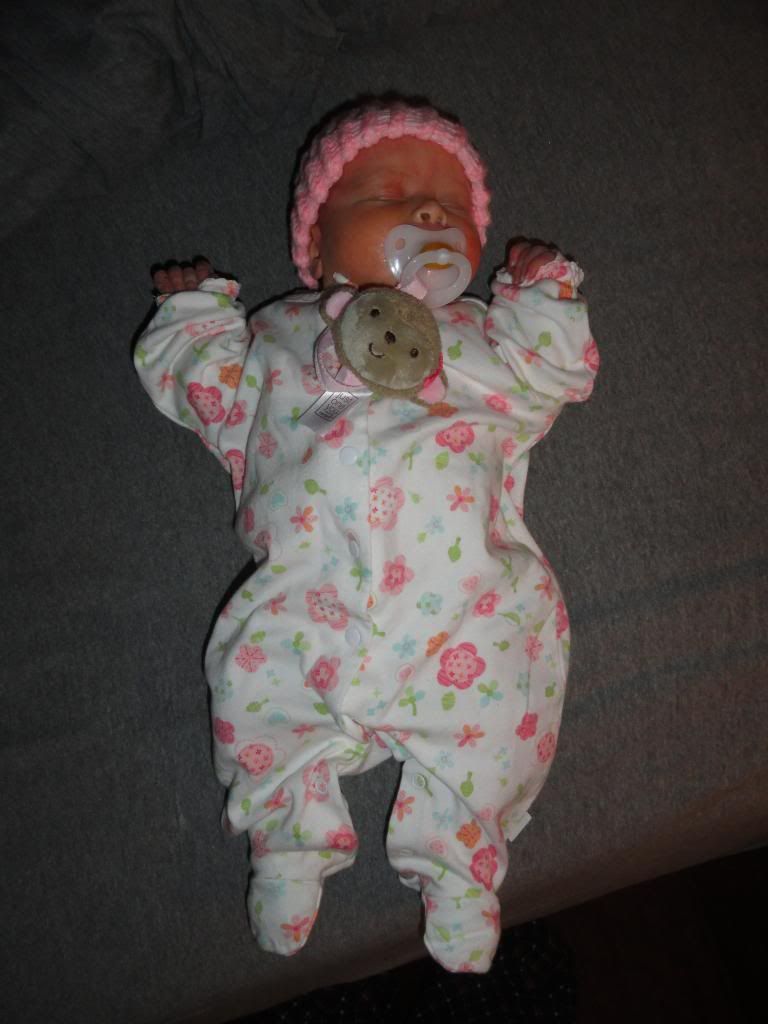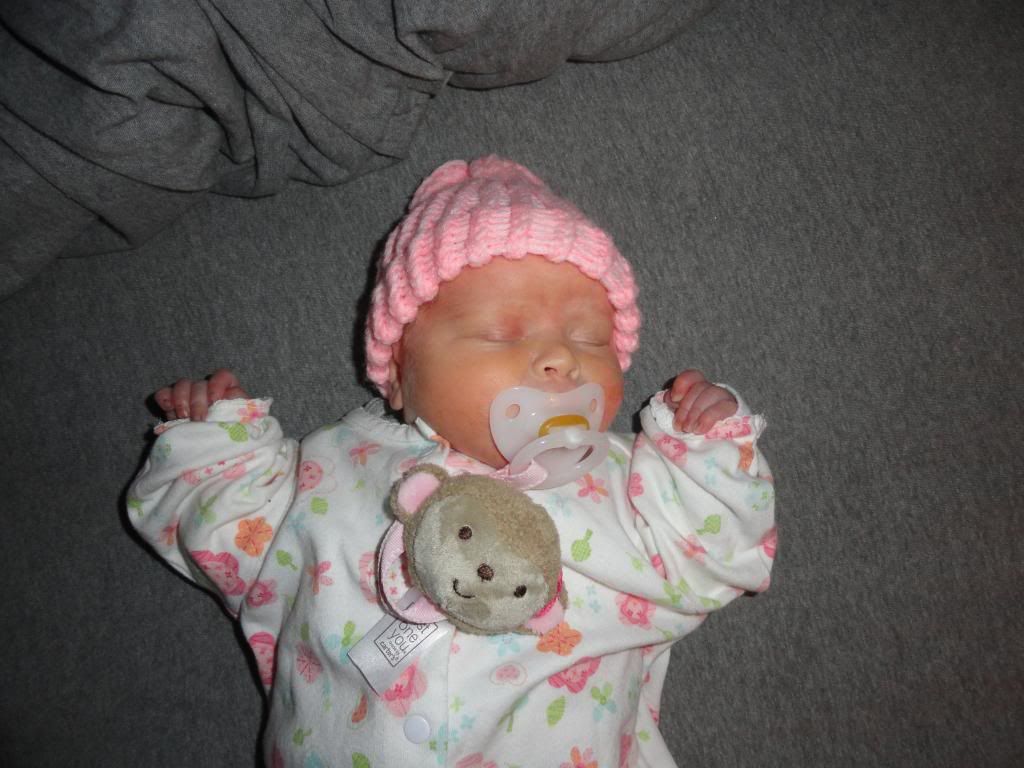 *** 9 Days old***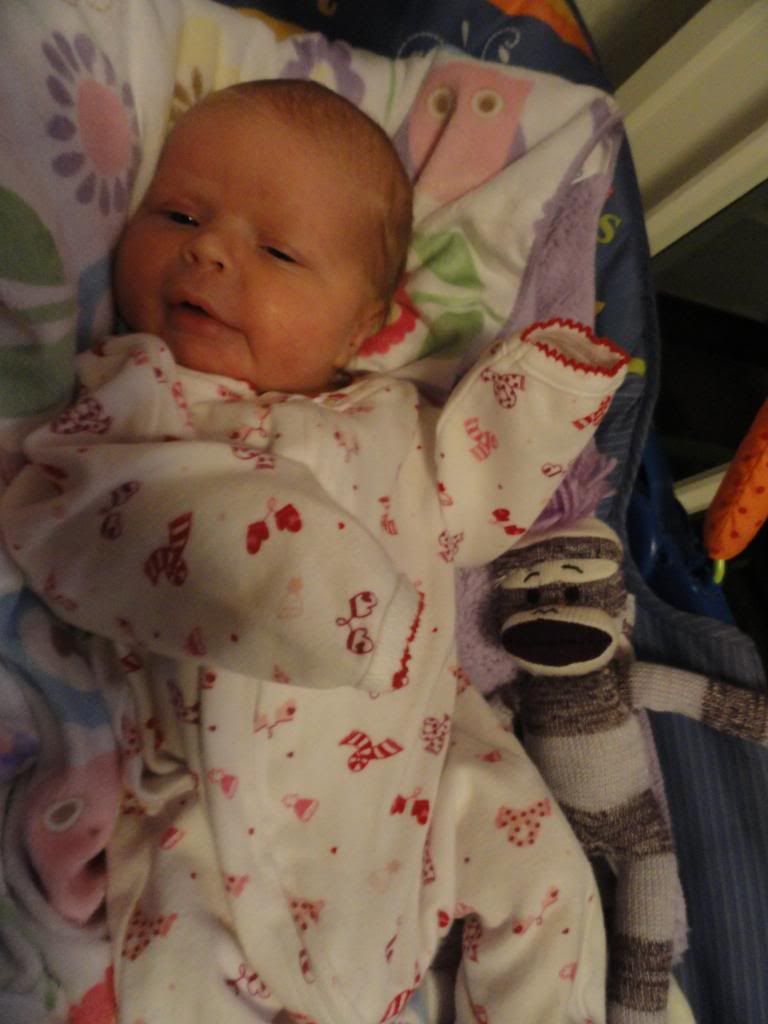 **** 10 Days Old***
**** Not bad....****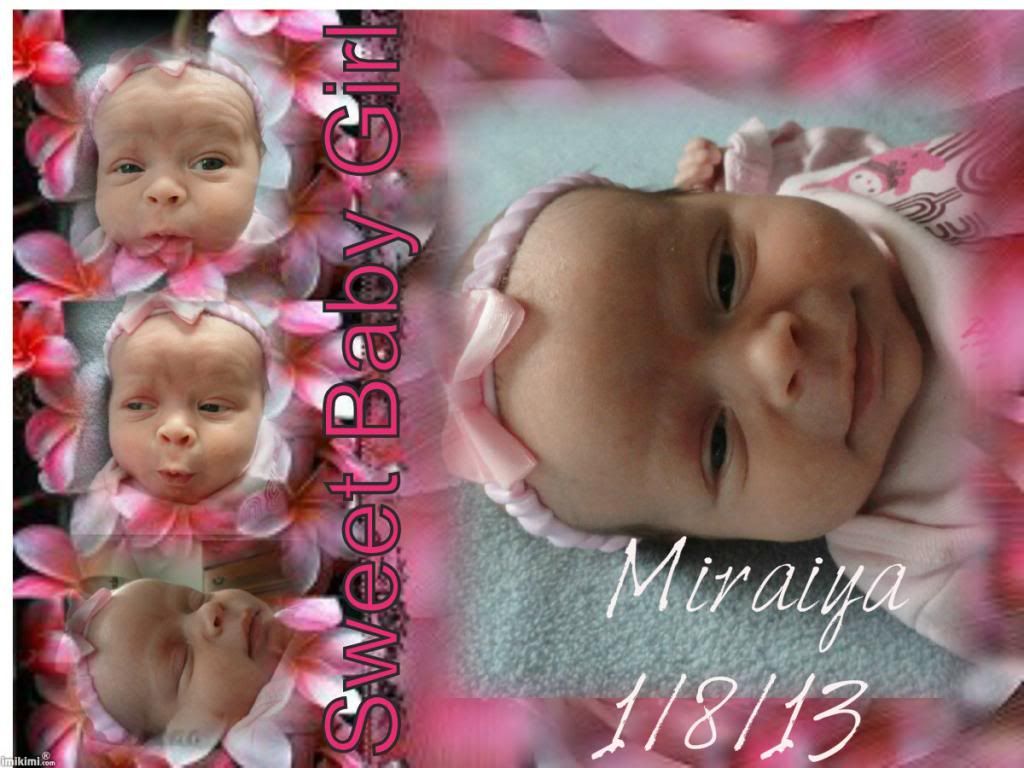 me at 39 weeks....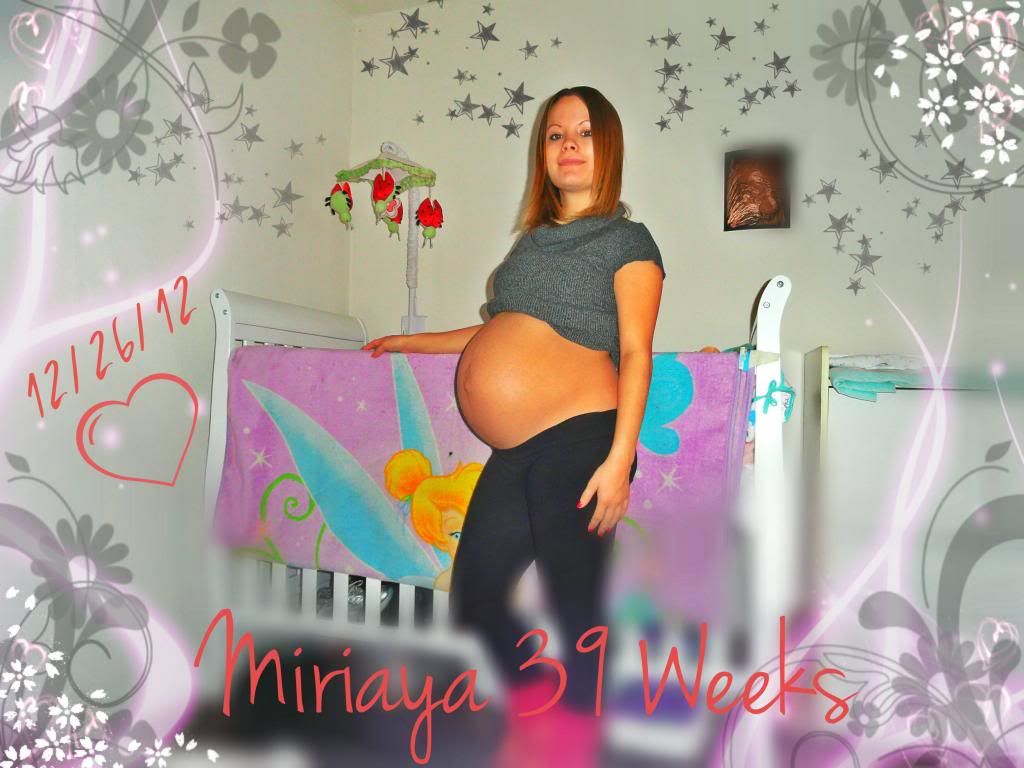 No working out 18 days after delivery....
My baby girl is already a month old.....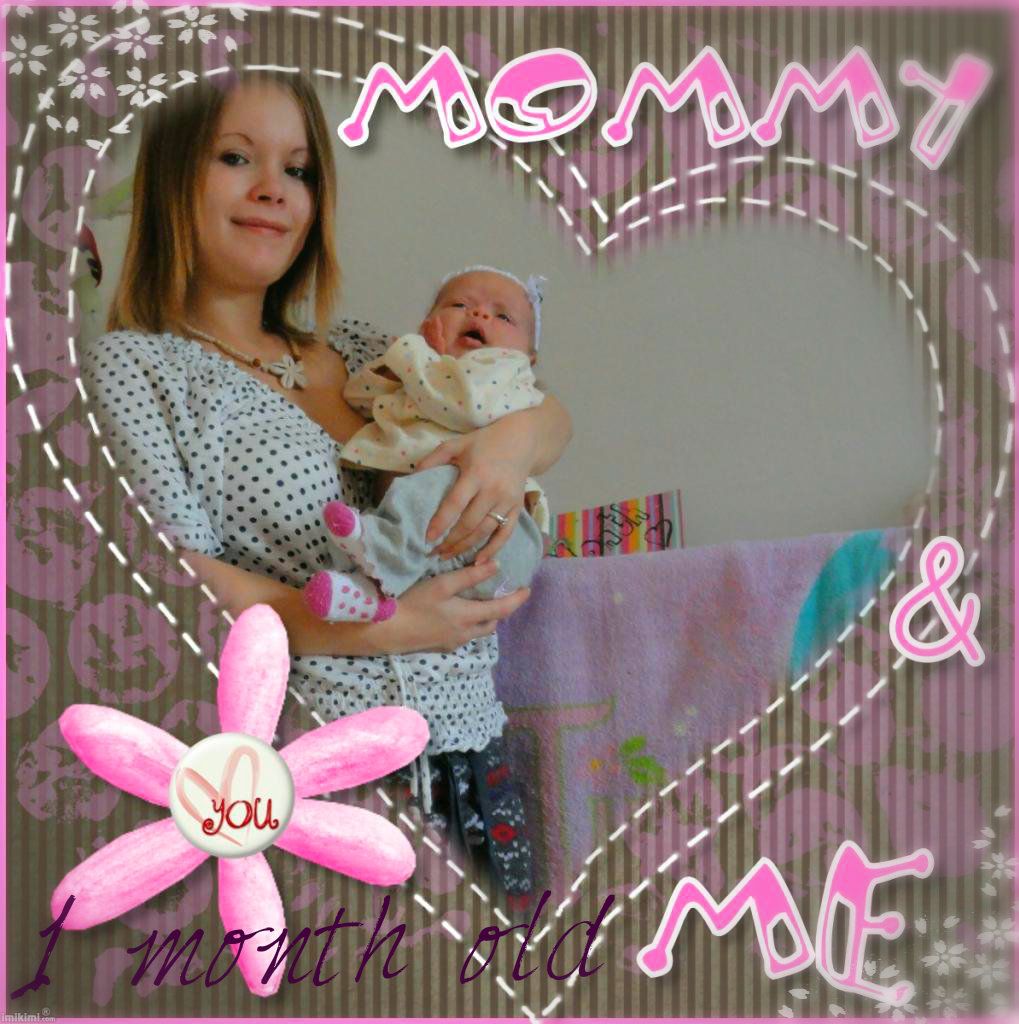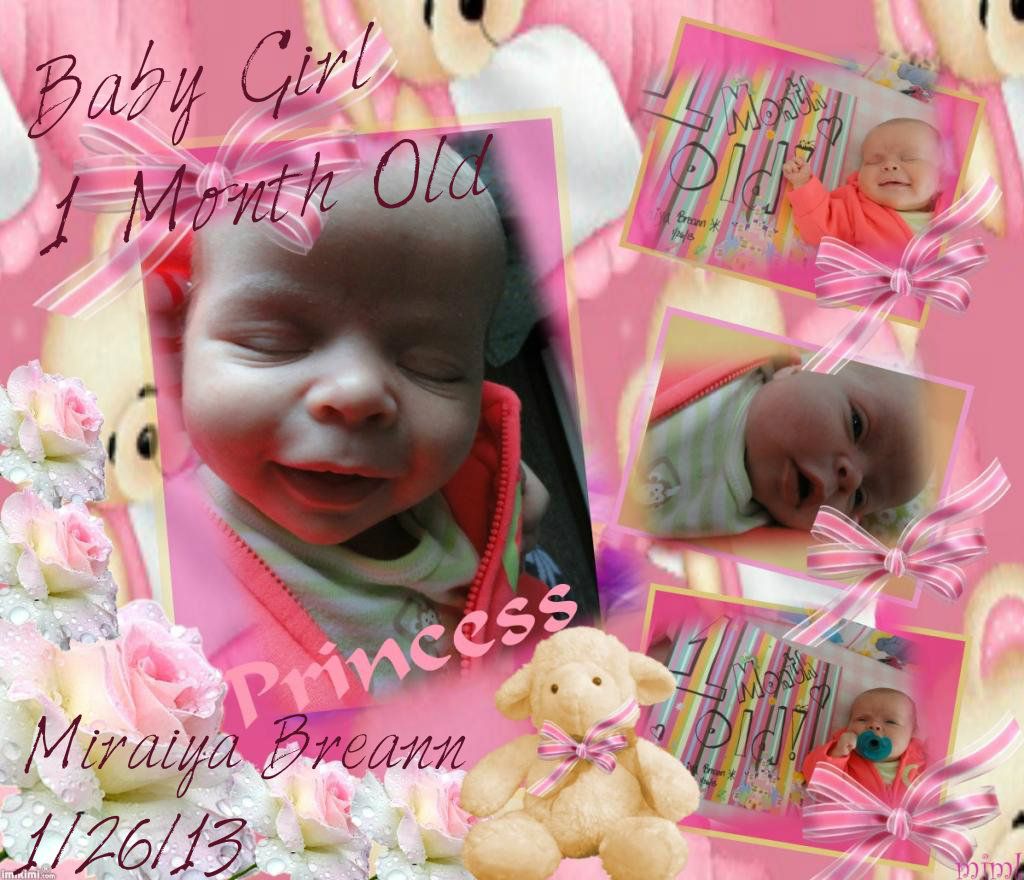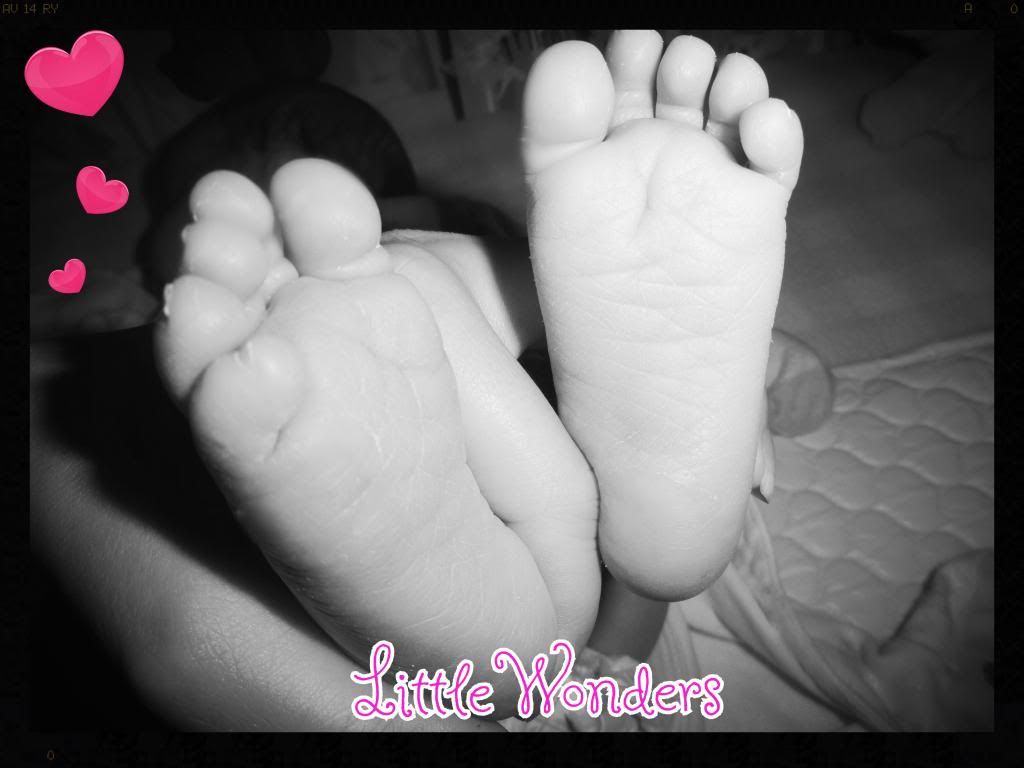 2/3/13