I can't wait for Ryker d'Artagnon to get here!
I found out I was pregnant at a week pregnant.
& It's been nothing but excitement since then! <3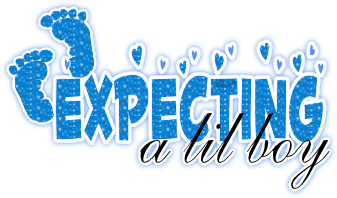 NINE MONTHS PREGNANT WITH MY LITTLE MAN,
I CANNOT WAIT FOR HIM TO GET HERE!! <3
Since some people on here think they know everything about everything, and feel the need to say I lie about stuff I'm not lying about. I just figured I would specify some stuff. I grew up with my grandma. From 5 months all the way up to 15 years.. Because my mom thought it would be a good idea to start having kids when she was 14 years old, and had me, her 3rd child when she was 18.. Then my little sister when she was 20.. None of us grew up living with her, except my little sister.. My older sister and brother still went to visit her, we just didn't live with her.. We lived with other family members. My biological father was never in the picture.. When I was 5 my mom got married.. All of us kids went to move back with them one summer.. A year later they got a divorce.. So, I went back to my grandmothers house.. A few months after they got the divorce, my mom gave up all her rights to the guy she married. He ended up adopting me and my little sister.. But, still let me live with my grandmother.. I made the choice to move in with him when I was 15.
When I was 16 I met my baby's dad. We went to school together. We hit it off right away.. We would spend every waking second together, & we were madly in love with each other! When I turned 17 we moved out and got our own place. Shortly after my 18th birthday, we found out I was pregnant, when I was a week pregnant. It was really faint at the hospital.. & for 2 weeks after that I took pregnancy tests almost everyday to just make sure.. Finally, I got 2 pink lines on a pregnancy test, and I went in. We scheduled an ultrasound and my first OB appointment.. They determined that I was 6 weeks pregnant. Keep in mind, when you make an appointment that early on, you have to wait a couple weeks before your appointment, at least I did.. Shortly after I found out I was pregnant, I lost my job because I was in the ER so much do to pregnancy complications.. for some reason my body couldn't stay hydrated no matter how much water I drank and I was always getting these fainting spells.. So, without my income, we were unable to keep our apartment.. So, I moved back in with my dad when I was 3 1/2 months pregnant. He has been really supportive throughout the whole pregnancy.. When I was 5 months pregnant I found out that my baby's dad was a drug addict. I broke up with him.. he didn't like that very much.. So, one day he came over and decided it would be a good idea to beat me up. When I finally got out of the house, I called the cops on him. He has been locked up ever since. I also found out when I was around 36 weeks pregnant that I have Group B Strep.. & that's pretty much it.
If you have any question, cares, or concerns.. You can message me and ask me about it.. You don't have to post stupid things on my page calling me a liar. I don't come on here to just spout off stupid ass shit, and see what people say.. I come on here, because sometimes I need advice, and if people are too ignorant to understand that.. Then they can just not say anything to me at all.. I could care less.. So, keep your rude comments to yourself.. & I hope me telling everyone my whole entire life story clears things up for them.. k, thanks.