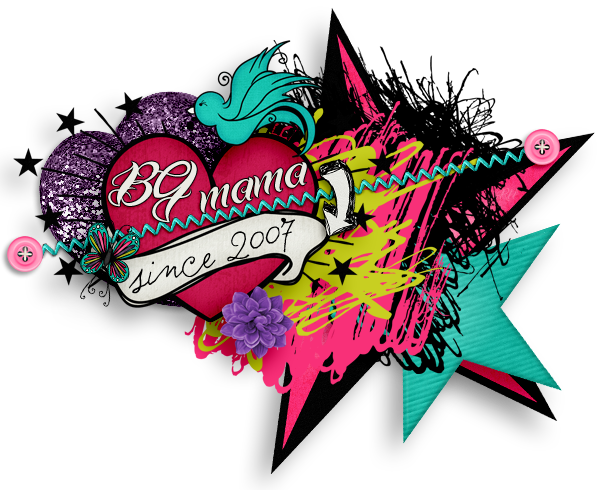 I'm Erica.
I have a super fiance, the love of my life, who is a warrant officer in the Army. We met when we were 15, dated almost 2 years, went through teenage drama, broke up, moved on, did some stupid things, and got back together about 7 years later. Words quite literally cannot describe my love for him. He is the greatest thing in the world and I cannot brag about him enough
I'm a massage therapist (and I loooove it) and I work part-time for a painting contractor.
I spend a lot of time with my 3 amazing kids, Zoe, Parker, and Anna. They are my rocks. They are my universe. Due to my poor decision-making and extreme fertility, I have two baby-daddies (not including my fiance). The only reason I bother addressing this here is because I feel like I need to break the stereotypical whore image that comes with having kids with more than one partner. I was 20 and in a 2 1/2 year relationship when I had my oldest child, yes she was unplanned and yes her father couldn't handle the thought of having a family, so he ran off. He grew up, we mended our relationship, and now he is one of my very best friends. My ex-husband and I jumped into our relationship way too quickly (my eldest was 6 months old when he and I began dating and then I conceived my second shortly after) and it was a disaster in every definition of the word. We were absolutely never meant to be. Ever. I'm not even sure how we lasted 4 years. And now that we aren't together, we tolerate each other much better. I love my kids far too much to regret being with their dads.
Stuff I like --
I'm a Scentsy Consultant! Order from me here --
https://estewart.scentsy.us
My Bucket List:
Go skydiving
Go on a cruise
Visit Hogwarts
Swim with dolphins
Write a sci-fi novel
Pet a beluga whale.............Done!
Volunteer for something awesome...............Done!
Impact someone's life with something I've written.................Done!
Adopt/Save an animal from a kill-shelter............Done!
****I have two angel babies. I lost Phoenix Jay on April 13th, 2005 at 7 weeks gestation and Bastian Marc on December 20th, 2006 at a little over 16 weeks gestation. My heart hurts every day for my little angels.****
Deep in the meadow, hidden far away
A cloak of leaves, a moonbeam ray
Forget your woes and let your troubles lay
And when it's morning again, they'll wash away
Here it's safe, here it's warm
Here the daisies guard you from every harm
Here your dreams are sweet and tomorrow brings them true
Here is the place where I love you
Which Hogwarts house will you be sorted into?