Hay all,
My name is Sarah, I'm from British Columbia, Canada. I'm 24 and I have one son. He was born November 21st, 2007. I joined up with this site when I first found out I was pregnant, when I was around 7 weeks. Am now pregnant with #2, due June 25th 2013!! Hoping this one is a girl, but will be thrilled with either as long as he/she is healthy.
comment
posted 9th Mar '09
It wasnt too bad. She was aweful and I was laughing on the inside. She didnt handle it well at all. I wish I got a video of it. I had her camera and was taking pictures the whole time pretty much. It sounded like she was being murdered or something....

But it did make me want another one all the more lol...
Mrs. Randall
Bree-L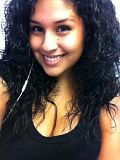 Krystle ♥
RissaLove
Amelia mum of #3
Evelynns Mama!
Liz&Mike+Babies
|;His BabīGīrl*|
mommy of 2 boys!!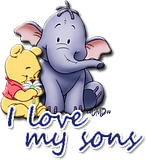 RissaHall