42 y.o. with a daughter, named Elaina,who was born on Nov 1st 2007- I am a stay at home mom now but am still a licensed RN. I have been married to hubby since May 11, 2002. I wasn't supposed to be able to have any kids but proved my doctor wrong without taking the fertility meds he said I would need to take to ever conceive. God has blessed us greatly!! I am a vaccinating, cosleeping, proud mommy!
comment
posted 27th Jun '11
Your daughters red hair is too cute!!
reading, movies,camping,shopping
SunDropBootyPop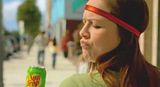 LizzyB
LRX
AbAdMf
Ashley 2 little miss Ava
mama gee.
Human Pacifier
Wendy :]
Cockfetti