My name is Danica, on may 23rd 2012 i gave birth to my beautiful baby boy Braylon. We weren't trying to get pregnant but we weren't preventing it either.
My baby daddy is Derek, he is the best guy ever. I love him. He works hard for me and Bray. We aren't married but plan to be someday. I live in Beautiful British Columbia, I love it here. I am a very open person, and I'm not scared to say whats on my mind. feel you need to know more about me? just ask...
oh and if you want to parentank me go ahead, if you want me to parentank you back, talk to me...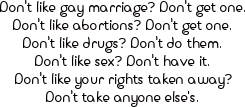 comment
posted 2nd Dec
Thanks, Im gonna need all the luck I can get lol
fierce
animaLibera_
Amber Nichole,
John Mayer.
TrinityVicious
Zane ♥
peyton's mommy ♥
Jessica2311
LandonsMommy14