Im 26, engaged to an amazing man, Randy. Iwas due August 10th, and she decided to make her debut August 11th 2008 at 9:39 PM. She was 7 lbs 9 oz and 19 1/2 inches long. She is absolutely beautiful!!!She was myfirst child and Randy's 3rd (he has 2 boys) .
10/16/11- Just welcomed another beautiful girl into the world via C-section named Harper Rae. She is already an attention seeker, causing my water to break at a Cincinnati Bengals game lol! She was born at 7:41 pm weighing 6lbs 10oz and being 19 3/4 inches long.

Peanuts progress !
1st trimester<3
1-4 weeks = 1 month - COMPLETE!
5-8 weeks = 2 months - COMPLETE!
9-13 weeks = 3 months - COMPLETE!
HB 164 *felt flutters!
2nd Trimester<3

14-17 weeks = 4 months -COMPLETE!
HB 150's
18-21 weeks = 5 months - COMPLETE!
22-26 weeks = 6 months - COMPLETE!
HB 150-160's
3rd Trimester<3
27-30 weeks = 7 months - COMPLETE! HB 134
31-35 weeks = 8 months - COMPLETE! HB 154 gained 3 lbs.not quite to starting weight. Still trying to decide on a name!
36-40 weeks = 9 months - She is here!
2/12/11- we are expecting again!!
3/11/11- HB 166
6/1/11- Anatomy scan... it's a girl! HB 154 weight 10 oz measuring 19wks3days
6/2/11- check up- no weight gain, but did loose 1lb!
6/9/11- felt a big kick from the outside for the first time!
7/1/11- HB is in 150's and gained 2 lbs! and measuring right on track.
7/26/11- HB was 134. Ultrasound said she weighs 2lbs 1oz
8/2/11- glucose test... I passed, but my iron is low
8/7/11- 4d ultrasound... Still a girl,has chubby cheeks and is head down. HB was 138
8/14/11- ER for dehydration from stomach virus.
8/18/11- HB was in the 140's. Lost 4 lbs
9/1/11- HB was 143. Lost another 1/2 lb. Baby is measuring right on.
10/5/11- HB was 131. I am still 1/2 lighter than I was when I got pregnant! 16 days left!
10/14/11- HB was 148 and gained 1/2 lb so I now weigh what I did when I first got pregnant!! Only a week left and I'll be holding my baby girl!
10/16/11- Harper is here!!!
11/9/11- My 3 week check up- lost 16lbs. Not bad for not gaining anything during pregnancy!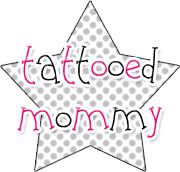 Never lie, steal, cheat, or drink. But if you must lie, lie in the arms of the one you love. If you must steal, steal away from bad company. If you must cheat, cheat death. And if you must drink, drink in the moments that take your breath away
.
Fun Birthday Facts
Your baby's half birthday is February9 Your baby's birthstone is Peridot or Jade (Married Happiness) Your baby's Astrological Sign is Leo Your baby's Flower is Gladiola or Poppy (Orange, Red and Light Green) Your baby was born in the Chinese Year of The Brown Earth Rat Your baby will start kindergarten in 2013, be old enough to drive a car in 2024, finish high school in 2026, and will graduate from college with the class of 2030, give or take a year. Can you imagine? This time last year your baby was 4 Weeks Old!
Madame Zaritska, using her mystical powers, has the following prediction:
The day you deliver, outside will be sunny. Your baby will arrive in the middle of the afternoon. After a labor lasting approximately 13 hours, your child, a girl, will be born. Your baby will weigh about 6 pounds, 12 ounces, and will be 16 inches long. This child will have light violet eyes and a lot of black hair.