Our family says No to Vaccines
http://DrTenpenny.com
Yes to Intact boys
Yes to EBF
Yet, we do not label ourselves as one type of parent or another.
We have a beautiful, crazy, smart, funny, toddler girl named Ivy that we love so very, very ,much.
She weighed at birth 7.1 lbs and was 21 1/2 inches long. Read her birth story
http://forum.baby-gaga.com/about423701.html
Ivy was breast fed till she was 22 1/2 months old. She self weaned from the breast, but I often express milk for her once or twice a day now that I am BF again.
We also have baby boy named Henry. He weighed at birth 10 pounds 4 ounces and was 22 3/4 inches long. He is always smiling and when you are having a bad day, his smile will fix that in an instant. Read his birth story here
http://forum.baby-gaga.com/about1668503.html
He is now 1yr old and still BF, he loves to eat, and loves to play and dance. We love him so much.
Both babies were born all natural at Womans Way Midwifery in Soldotna, Alaska.
http://www.facebook.com/pages/Womans-Way-Midwifery/165757640117053
~
Ivys Badges~
~Henrys Badges~
comment
I love the outdoors, wildlife, all animals; I love to paint, knit, draw, and write. I adore my husband as well as all my pets.
*-PoisonIvysPapa-*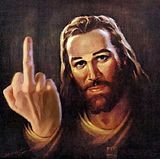 Mrs.Mechanic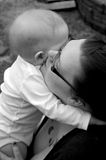 Rhyme Penttila
Liberty Penttila
Fat-and-Happy
Loving Mami
Vindictive
Teagan's Mommy☠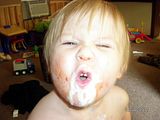 Lara Croft
EmmaGrace