I have 2 beautiful daughters named Kyleigh Michelle and Corbyn Alexa who are the light of my life. I am a very nice person who doesn't deal with drama. I tell it like it is and I expect the same in return. I enjoy having fun but being with my daughters is of utmost importance to me. I love them!
comment
posted 15th Aug '11
Hey girl! I know today is your due date and she's still happy as a clam in your belly but the end is near! Hopefully with the help of the pitocen she'll come down and you'll be able to have her vaginally but don't be to worried if you need a c-section. I had one and I was fine after a couple of weeks to heal...you're much tougher than I am so I know you'll be OK if that is how it goes.

I love you, and Parker and Button love their Aunt Tay-Tay
Totally in love with her has parentanked 13 members
12 members
have parentanked Totally in love with her
One more on the way...
Kayla. [Rip baby Gabe]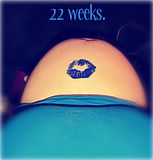 Mia Mama{30+}
Sharonblueyes{EBFB}
Mrs. Swearingen
KiTTys_having _ababy
Aubyrn Jade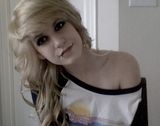 Rose♥♥
In love with my family