Dearest baby,
Iíve carried you for a little while
Knowing that you exist sure makes me smile
I wish for your arrival with ten fingers and toes.
I wish for you to be healthy and strong,
I wish for you a heart of gold,
I wish for you a life of love,
I wish for you a mind like no other
So as you grow up, the world is yours to discover.
When the time comes and you are placed in my arms,
I will do all that I can to keep you from harm.
Little baby, take all the time you need to grow inside mommyís tummy
I will see you very soon!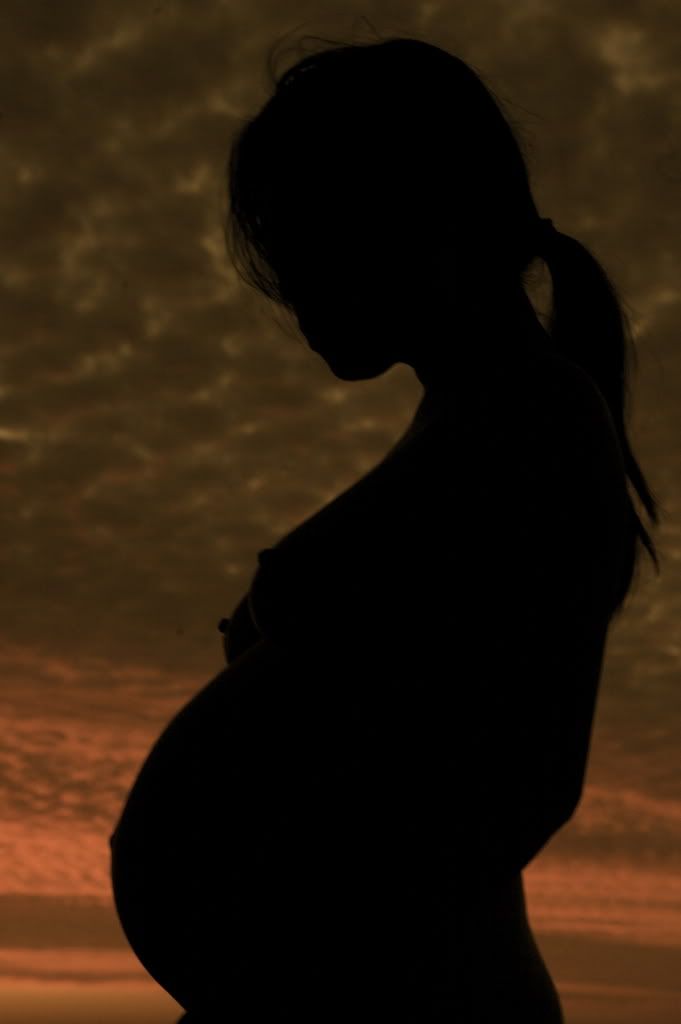 expecting... 35 weeks
**********************************************************
My little baby boy finally made it into this world!
Spencer Ming Douglas Robson was born in water at our home on 30 Dec 2008.
"Ming" means "light, hope, tomorrow" in Chinese.
My tiny love, my absolute joy.
Yes you are my light and my hope for tomorrow...
Here is our journey. ..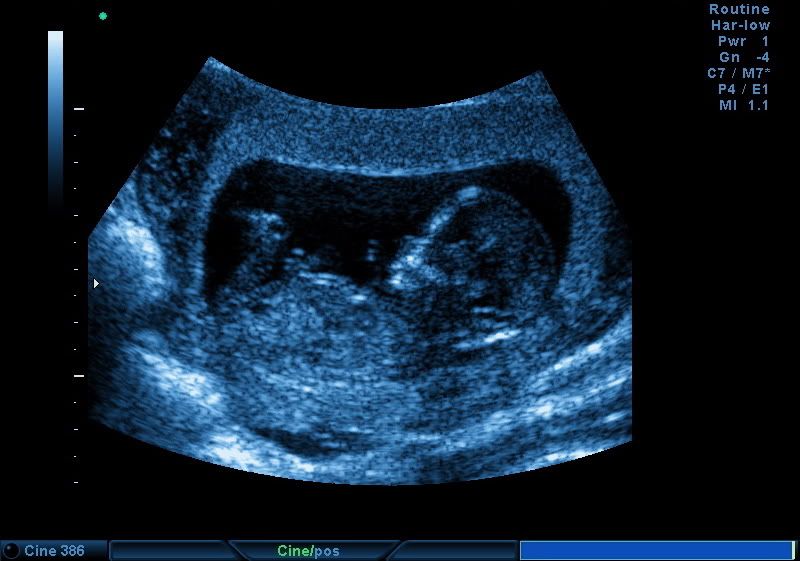 13 weeks scan.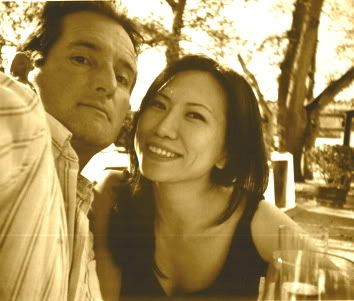 mum and dad
Come and visit us in Africa at my blog:†
http://modernmamahood.blogspot.com
My birth story:
http://forum.baby-gaga.com/about497469.html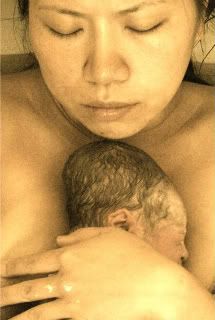 holding my precious little boy for the first time.... just moments after i gave birth in water.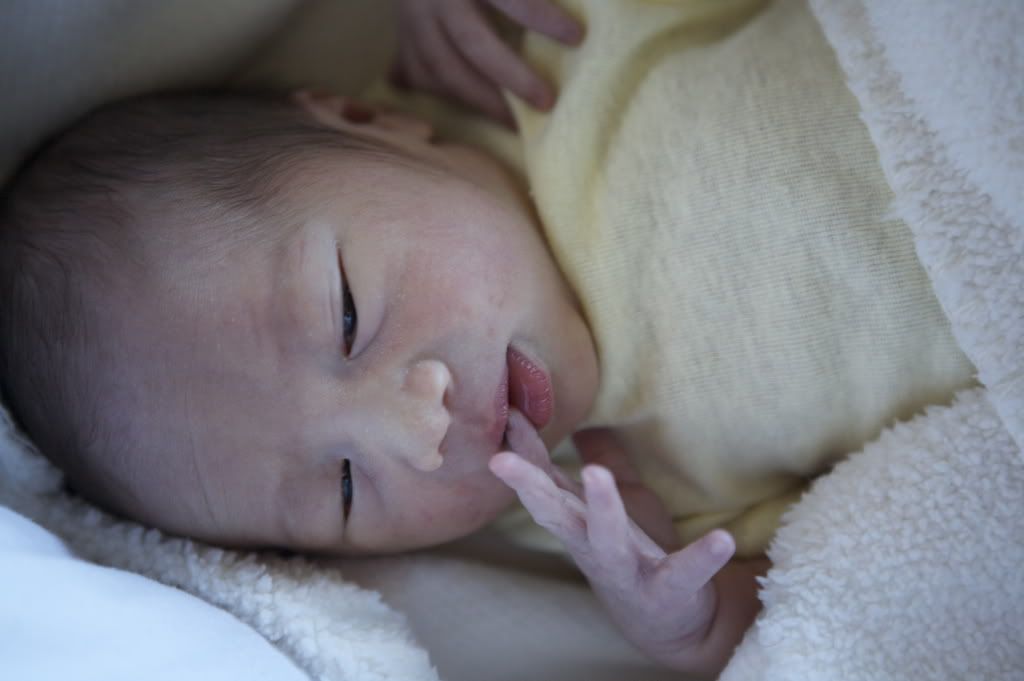 1st day in this big wide world...
3 days old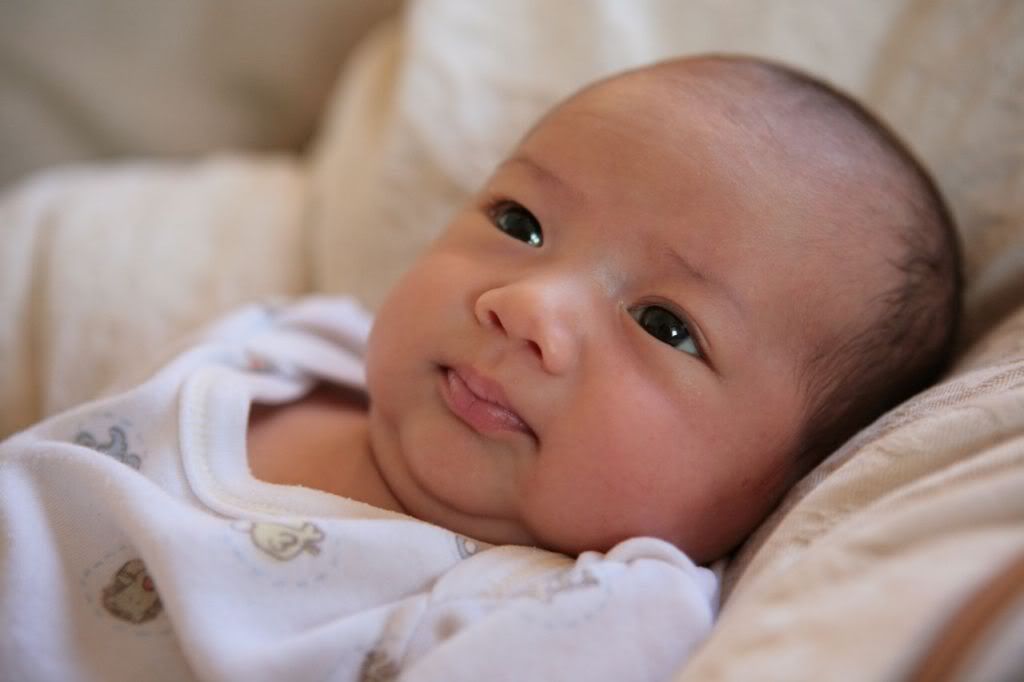 1 month old - awake and aware of things around him...