My name is Gen Im a proud filipina/white chick. Im a navy brat so Ive moved all over but I still call the south my home and cant wait to move back down there. I've been married to a Marine since 2004, but we've been together since 2002. We actually met on AOL LoL and been together ever since. I have a 13yr old boy (04.02.96) from a previous bad relationship. Not matter what I will never trade him for the world. I have a 5 yr old boy (09.22.03) with my husband. He's bad but you gotta love him. My 3rd son was born 02.17.09 and he is beautiful! I would
NEVER
trade my boys for anything.....
www.myspace.com/chickeebabii
add me and say ur from BG it would be nice to talk to someone else who is going thru simular things......
*UPDATES*
*06.18.08*
positive hpt
*07.28.08*
went to ER for Subchorionic Hemorrhage. 1st u/s 170 bpm
*09.25.08*
it's another boy!!!!! Not only did we get good news today but bad also. Today my husband got called back to active duty in the corp......We are hoping they will say forget it but then again its the military! So Im trying to cope with all of this and just hope he doesnt actually have to leave til after our youngest son is born......
*10.15.08*
both my children felt their baby brother kick...daddy has yet to feel it...
*11.04.08*
Dawson
FINALLY
let daddy feel him move...LoL
*11.06.08*
daddy got to watch Dawson kick mommy's belly
*11.24.08*
dr's appt all is well. 151 bpm
*12.22.08*
dr's appt..dr says Booger is good...i see the dr every 2wks now
*01.05.09*
dr's appt went good....scheduled the placement u/s for 01.06.09....Started losing some of my M.P.
*01.06.09*
placement u/s...he's heads down ready to come out! got some 4d pix of him also =)
*01.19.09*
dr's appt.....only dialated to 1-2 cm...starting to see Dr every week now
*01.26.09*
dr's appt.....no change in dialation =/ hoping next week there's better news
*02.02.09*
dr's appt......blah STIL NO CHANGE!!! Im gettin irritated LoL
*02.09.09*
dr's appt......dialated now to 1 1/2cm..scheduled to see dr next Monday to setup the induction for Tuesday the 17th or the 18th =/
*02.16.09*
dr's appt......still 1-2 cm dialated...scheduled induction for tonight @ 6pm!!!
*02.17.09*
Dawson William is born @ 1212pm 6 lbs. 15 oz. 19 inches
*02.23.09*
Dawson's newborn check-up 7 lbs. 12 oz. 19 inches
*03.27.09*
Dawson's WIC appt 10 lbs. 04 oz. 21 1/2 inches
*04.24.09*
Dawson's 2 month check-up 12 lbs. 0 oz. 23 inches
*06.22.09*
Dawson's 4 month check-up 14 lbs. 9 oz. 24 inches
*08.24.09*
Dawson's 6 month check-up 16 lbs. 9 oz. 26 inches
*11.24.09*
Dawson's 9 month check-up 19 lbs. 4 oz. 28 inches
*12.18.09*
Dawson 10 months walking!
*12.18.09*
POSITIVE pregnancy test!!!! Pregnancy #5
*02.05.10*
Yet another Dr's appt got another sinus infection =/ FHR is 160
*02.15.10
*
16w6d
U/S FHR150 estimated weight 6 ounces; changed due date to
07.30.10 the tech says he measures a little small.
*02.17.10*
Dawson turned 1!!!!
*02.22.10*
Dawson's 1 yr check-up. 20.4 lbs. 29 in. tall
*03.08.10* 19w6d
OB appt everything is normal see my OB in 4 wks. Dr moved
EDD back to07.27.10
*03.23.10*
22w
My boys got to feel the baby kicking
*04.06.10*
24w
OB appt all is normal & well scheduled u/s
*04.09.10*
24w 3d
u/s tech told us it's a girl but she kept saying "I think" not to reassuring I tell ya!!!
*05.04.10* 28w0d
OB appt was good scheduled my glucose test yay? ewww
*06.01.10* 32w0d
OB appt went ok, had u/s of my left leg dr feared there was a blood clot cuz the swelling just doesn't go down. U/S was neg!!!! yay!
*06.22.10* 35w0d
OB appt was eh got the GBS test done then my pelvic check. No dilation but cervix is soft...go back in 2 weeks
*07.06.10* 37w0d
OB appt pelvic check STILL no dilation! grrrr
*07.13.10* 38w0d
OB appt STILL NO DILATION!!!! =(
*07.20.10* 39w0d
OB appt nothing again. I think I will end up getting induced again =(
*07.27.10* 40w0d
OB appt nothing! Got a STAT U/S thought baby was breech, she wasn't. So no c-section YAY! but now sitting and waiting for the baby to come, hospital said no induction til after 41w this time around.
*07.30.10* 40w3d
OB called, he scheduled the start of my induction for Monday August 2nd @ 630pm. But he said he really really hopes the baby comes on her own this weekend.
*08.03.10* 41w0d
Bella Angelina came into the world @231pm 8 lbs 3.5 oz 19 inches
1st Trimester
1-4 Weeks - 1 Month -
Complete!
5-8 Weeks - 2 Months -
Complete!
9-13 Weeks - 3 Months -
Complete!
2nd Trimester
14-17 Weeks - 4 Months -
Complete!
18-21 Weeks - 5 Months -
Complete!
22-26 Weeks - 6 Months -
Complete!
3rd Trimester
27-30 Weeks - 7 Months -
Complete!
31-35 Weeks - 8 Months -
Complete!
36-40 Weeks - 9 Months -
Bella Angelina born @ 41w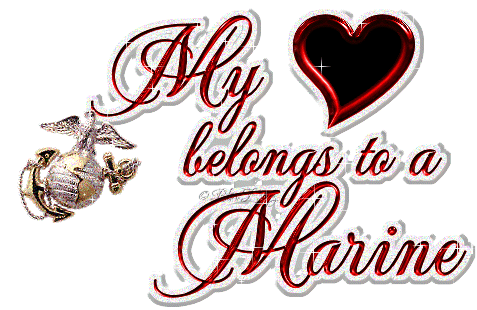 glitter-graphics.com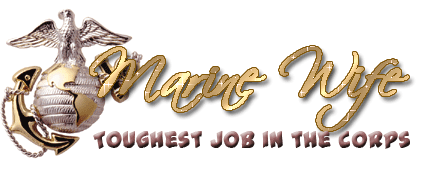 glitter-graphics.com