hey whats up the name is laura..most people call me lexie, thee birthday is july 19,1988.i have 2 beautiful kids that i love with all my heart and soul. my son [isaac isaiah] is 3 years old he took his first breath on feb 22,06. my daughter [jailynn alexis]was born nov 21,08 she will be 1 years old this year. it went by so fast,but iveenjoyed every single day with both of my kiddos.right now im working part time as my moms provider and being a part time mommy.im loving my life at the moment..msg me if u wanna get to know me more.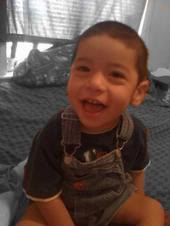 FAR IN DISTANCE,BUT NEAR AT HEART,YOU WILL ALWAYS BE THE ANGEL OF OUR HEARTS! R.I.P BABY A.J
me and the bestie lori!