My husband is finally back home from our 3rd deployment
Hes in the Navy, we have a cute little man whos almost 2.
My husband is in VA right now and we're in TX.. hopefully he will be back in texas for good in April
Im an LVN and hope to go back to school in the near future.... no more babies for another 2 yrs for us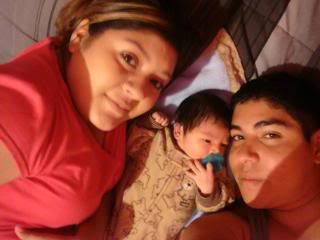 On February 25th my world changed, i gave birth to the most beautiful baby boy at 5:10am. He weighed 6lbs 13oz and was 19in long & means the world to me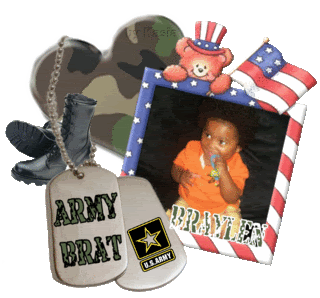 June 25th- Took my first 2 pregnancy test.. Positive with faint line
June 26th- Digital pregnancy test negative
June 27th- 3 more pregnancy test... Positive
June 30th- Doctor confirmed 5 weeks pregnant **Due date March 3rd**
Visited the ER for bleeding, first sonogram. No baby was seen
July 2nd-HCG Levels were drawn, doctors suspected miscarriage..
July 4th-More blood, still no baby
July 10th- Baby finally seen!!
July 16th- Another visit to ER
July 23rd- Saw my babies heartbeat for the first time
August 26th- First doctors appointment in TEXAS!! Babies HB was 163
August 27th- Husband Deployed
Sept 9th- Ultrasound. Baby growing perfectly Heart Rate 153bpm
Sept 17th- Doc Appt. Babies heart was 150BPM everything was perfect, Hour Glucose
test was taken.. PASSED with flying colors...!!
Sept 29th- Anatomy ultrasound. ITS A BOY!!! babies heart was 149BPM 18 WEEKS
November 10th- 24 weeks-Stomach measuring 23 weeks 4 days,162BPM
Nov 30th-Daddy came home on emergency leave and felt you kick for the first time
Dec 8th-29 Weeks Heartrate was 171
baby was hyper. In head down position. Belly measuring 29 weeks!
Dec 9th- 3d/4d ultrasound. Babyis frank breech.Its confirmed your a BOY!! You have mommys nose and daddys lips
Cant wait to see you!!
Dec 11th-Daddy deployed again
Dec 15th- Mommy woke up because you had the hiccups for the first time
!!
Jan 5th- 32 weeks Head down ready to go ;) 154BPM belly measuring exactly 32 weeks! Feb 2nd- 36 week! 140BPM belly measuring 35 weeks still head down!!
Feb 19th- 38weeks. 150bpm. Measuring 37weeks... 1cm dilated no effacement.. but my cervix is soft..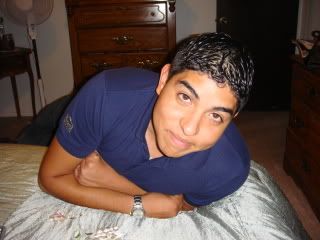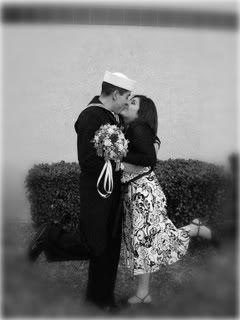 FEB 10TH 2008