Cute Mommy Graphics and Layouts

Almost a week above:
Just a few weeks old below: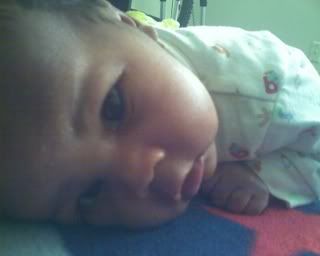 Here's a pic my Fiance did of her yesterday...
Jazmyne 9wks old yesterday.

Cute Mommy Graphics and Layouts

My hubby & Jazmyne(Almost 7 months old) Feb 17,2009.
Jazzy Almost 4 months Above
Jazzy 5 Months old below:
8 month old Jazzy with Mommy
9 month old Jazmyne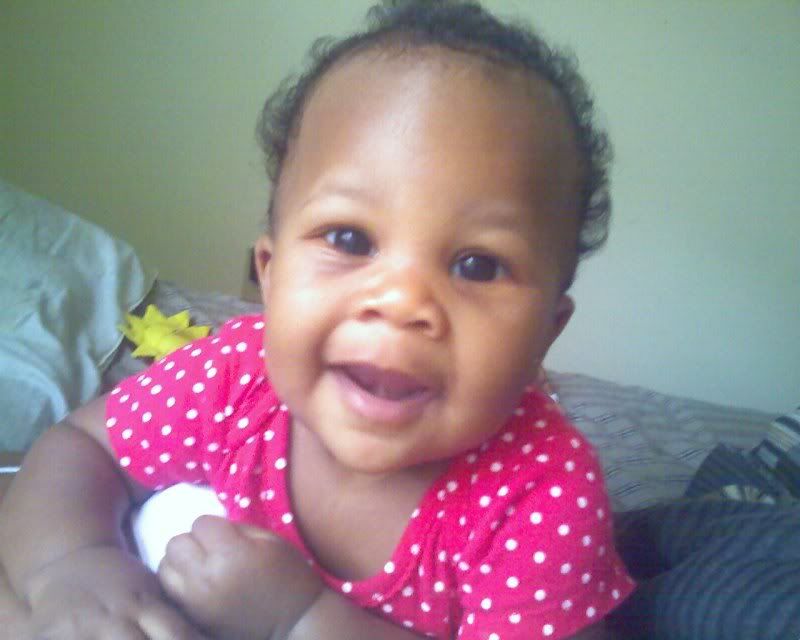 10 month Old Jazmyne Above
♥
Hmmm...What to say? What to Say?
♥Hello Im Christina almost 24, my Hubby is 25 now.
♥We have been trying to have our first child together for almost a year. Since 2006
♥I just found out Im PREGNANT~Dec. 1, 2007~
♥The funny part is I was planning my wedding~July 23, 2008~ We got married 7/23/09
♥And the bundle of joy is due less than one week later... July 28, 08
♥Hmm..Maybe I'll just bump the wedding back and we got married one year later 7/23/09
♥I dont know yet if its a boy or girl.
♥Whichever it is It will be spoiled rotten even before its here!
♥Oooooh Im so HAPPY!
♥Im new to this site and I love it already.
♥I love the way it looks its beautiful!
♥I nicknamed him or her DJ for now lol
♥March 11~Its a GIRL!
♥March 23~EASTER/My 23rd Birthday!
♥June 7~Jazmyne's Baby Shower 08'
♥July 15~1cm dilated
♥July 22~2cm dilated, Cervix thinned out! Jazmyne might be here SOON!
♥July 23rd~My water broke-off to the hospital
♥July 24th~Jazmyne Arrives at 2:10am, Weight: 8lbs 11oz Height: 20.5 inches long
♥July 26th~Scheduled for discharge but case of Jaundice we have to stay an extra night
♥July 27th~We're Home! YAY!
♥Aug 11th~Jazmyne 2 wk Checkup: Weight 8lbs 15oz Height: 22 in
♥Aug 25th~Jazmyne 4 wk Checkup:Weight: 10lbs 12oz Wow they grow quickly!
♥Sept 22th~Jazmyne 2 Month Checkup Weight: 13lbs 7oz Height 23 inches
♥Oct 20th~Jazzy's 3rd Month Followup Weight: 16lbs 2oz
♥Nov 24th~Jazzy's 4th Month Checkup:Ugh More Shots! Weight: 18lbs 11oz
♥Dec 19th~Rushed Jazzy in to see Doc about Diaper Rash Weight: 19lbs! Whew!
♥Jan 9th~Jazzy's 5th Month Followup Weight: 20lbs Even! Car Seat Carrying has quit!
♥Jan 30th-Jazzy's 6th Month Shots: Weight: Still 20lbs but she is so long! 29inches
♥Mar 6th-Jazzy crawled today! Yay! Seven months old! Awesome!
♥April 28th-9 month Shots 20.5lbs
♥July 28th-12 month appt
God Bless,
Tinajo650