I'm Amber. My munchkin is my best friend.

* July 2008 We started trying for a baby
* Aug 3rd 2008 I found out those confusing lines were positive tests
* Nov 11th 2008 I've learned "baby" is officially a little girl!
* Nov 19th 2008 We've decided "baby" is now Ms. Riley Quinn Hamel
* March 10th 2009 I am scheduled for induction on 3/28 @ 38 weeks

Riley was born 3/29/09 @ 5:58am. 7 pounds even - 19 inches. After 20 hours of labor, almost 4 of pushing, a failed vacuum attempt, we ended up in emergency c-section.

She is worth every min of it.


comment
posted 27th Aug
i can't believe you logged on right when i posted that belly pic with the bikini. cracks me up.

yes, team surprise! due next week. was 3cm last week. i go in tomorrow for this week's check.

how's riley?!
kaaw
einahpetS +4
My♥Maja&Livija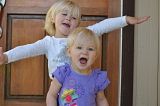 Mister a'la Mode
Marie-Joie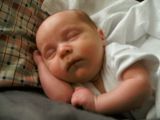 [[ MANDI ]] [GDS]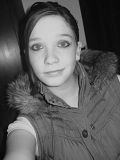 oORileys_MommyOo