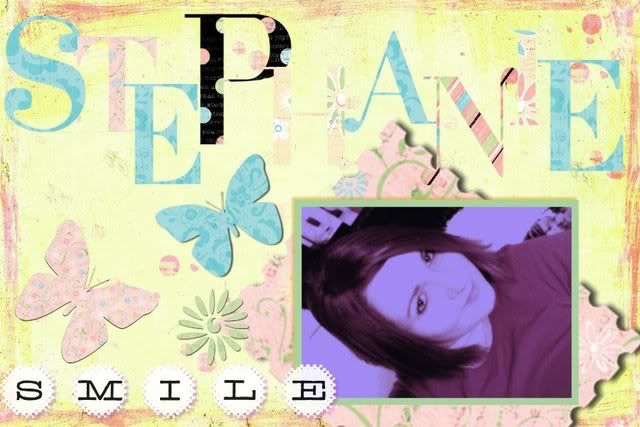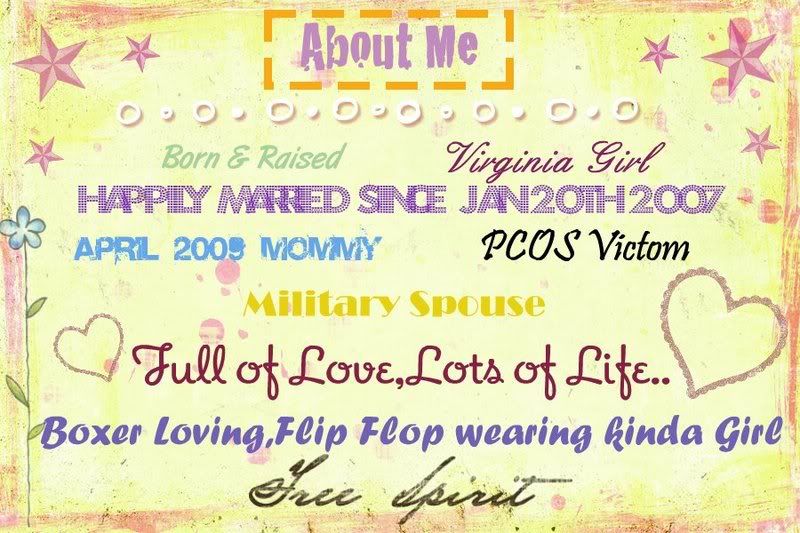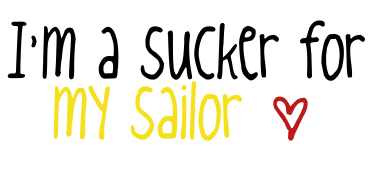 My name is Stephanie Michelle Im 21 yrs old and a Military Spouse, Im currently living in Virginia with my parents to help me with the baby and save money while hubbie is deployed. I've been with my Husband since I was 16 and I couldnt be happier.. I never would of thought I'd be married or a mommy!!
I gave birth to our son April 10th 2009 at 4:38am I was in labor for 12hrs and 38mins and the first 4 were hurting... I was induced due to Toxemia and Unless I encouter this problem agian in the Future.... I WILL NEVER BE INDUCED AGIAN... It hurt..my contractions were back to back and they sucked.....I did give in and Got a EPI..and im lucky because my blood count was off but right at the cut off to be able to get the EPI.I think I would of cried if they would of said no...I was already in tears from the contrations but that would of made me crack...lol...
Thomas Adam was 6 lbs.. 11 oz.. and 17 3/4 inches long.. (a lil peanut) I was in shock when they told me his wieght b.c 4 days earlier from my ultrasound...they said he was 7.5lbs!! (ultrasounds are not always accurate!)
Although My husband missed the birth, he was able to watch through webcam/skype. He was cheering me on and got to hear his sons first cry...<3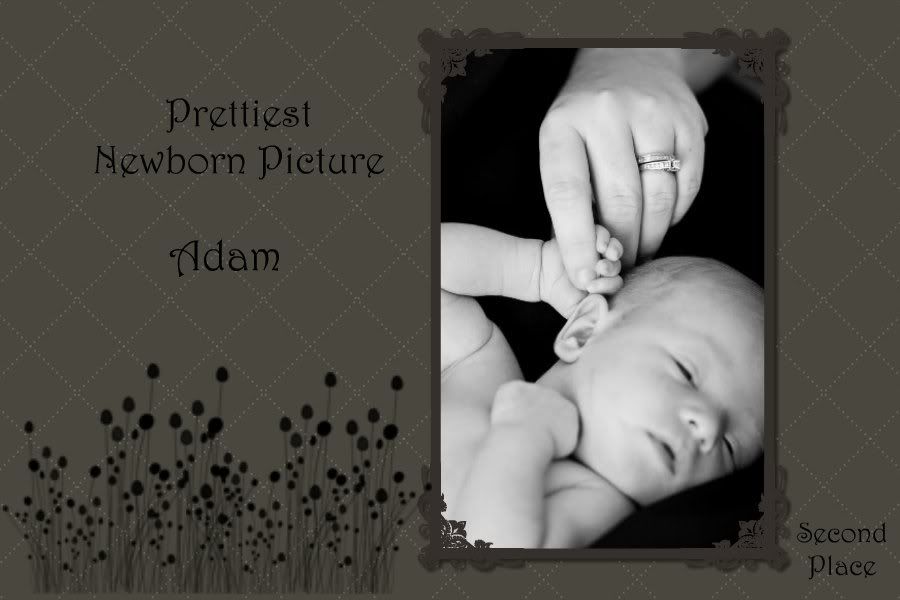 comment
posted 24th Aug '09
Hey lday how are you?
[ Lathans' Mommy ]
♥Cutie Patootie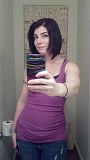 KiwiMariePhoto
Lindsay [♥Koen]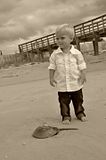 *D & S's Momma *
*L0ViN.J.D.&M*
Fierce Mama
*JaimeLou*{Grayson'sMom!}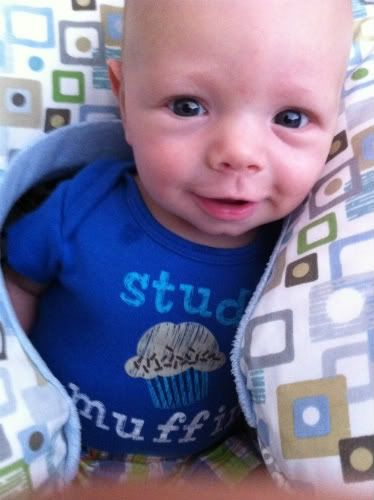 Whitney Pie
Anaia and Tre's_Mommy