I'm Lacey
I have a 2 year old daughter who was born june 14 2009
I would of had a son born on March 30 2011 but due to my health at the time of my pregnancy and the stress he would have not of been healthy so I had an abortion I regret it every day but I just have to keep in mind that I was sick ' Rest In Peace Skylar ' you are my son that will always be in my heart.

I just recently found out that I am pregnant again and am very happy thinking I am due in November of 2012.

If your wondering who the baby daddy, been the same for all 3 his name is Ricky he is an amazing dad and I wouldn't want it any other way I love him with all my heart 4 years and counting.
comment
posted 23rd Jun '10
congats and my daugther is due jan 14th i am glad i can find someone is he close to how many weeeks i am and compare feelsing and hormone stories lol
Hit Girl
mamacita83
Heather[Meghan's Mom]
You'll Never Know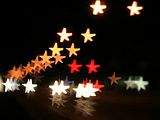 2.9.08♥8.29.10
Yaris + 2
Kevin+Iris=Hayden Faulken
Aubyrn Jade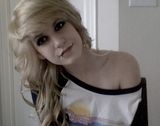 Cienah Deylani's 37 Weeks