My name is Amber, Im 23 years old, I have a beautiful boy who will be 3 on 5/2. My boyfriend of 5 years & I started TTC late October, took a PT on 01/26 and got my BFP<3 I am beyond excited and praying for a happy & healthy 9 months!
Dominic J. A. born May 2nd, 2009 @ 10:15a.m. 8 lbs 5 oz 20 inches long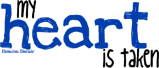 F I R S T • T R I M E S T E R
1-4 weeks = 1 month - Complete! 142 lb.
5-8 weeks = 2 months - Complete! 144 lb.
9-13 weeks = 3 months - Complete! 147 lb.
S E C O N D • T R I M E S T E R
14-17 weeks = 4 months - Baking...
18-21 weeks = 5 months - Pre heating..
22-26 weeks = 6 months - Pre heating..
T H I R D • T R I M E S T E R
27-30 weeks = 7 months - Pre heating..
31-35 weeks = 8 months - Pre heating..
36-40 weeks = 9 months - Pre heating..
About the Mommy
Name?: Amber
Age?: 23
Height?: 5'2
Pre-pregnancy weight?: 142
About The Father
Name?: Juvie
Age?: 23
Height?: 5'10
Are you still together?: Yes
About Your Pregnancy
Is this your first pregnancy?: No
When did you find out you were pregnant?: 01/26/12
Was it planned?: Yes, had been trying for 2 months
What was your first reaction?: I was in shock that it had 2 lines, after taking so many!
Who was with you when you found out?: my son
Who was the first person you told?: my boyfriend
How did your parents react?: My mom wasn't all that happy the first few days, but now she is! & my dad was expecting it so he was happy.
How far along are you?: 6 weeks
What was your first symptom?: cramping
What is your due date?: October 8th
Do you know the sex of the baby?: Not yet
If so, what is it?
Have you picked out names?: our girl name is set, still working on boy names
If so, what are they?:
How much weight have you gained?: 3 lbs
Do you have stretch marks?: not any new ones, just the ones from my 1st pregnancy
Have you felt the baby move?: No
Have you heard the heartbeat?: No:/ my first app. is in 2 weeks!
About the birth
Will you keep the baby?: Of course!
Home or hospital birth?: Hospital
Natural or medicated birth?: medicated for sure!
Who will be in the delivery room with you?: My fiancé
, and mom
Will you breastfeed?: Im not planning on it
Do you think you'll need a c-section?: I hope not!
Will you cry when you hold the baby for the first time?: definitely!
What's the first thing you might say to him/her?: Hi daddy(boy) Hi mama(girl)
Would you let someone videotape the birth?: from a distance
Are you excited about the birth, or scared?: excited!