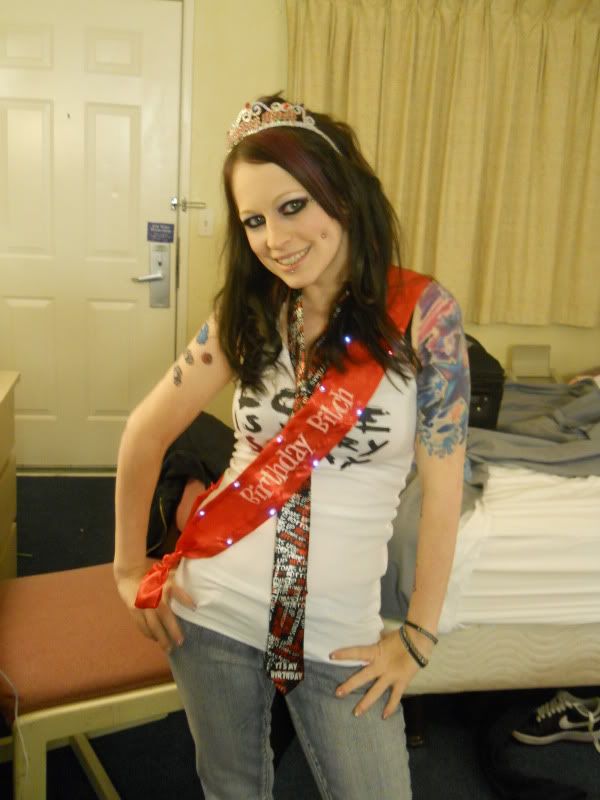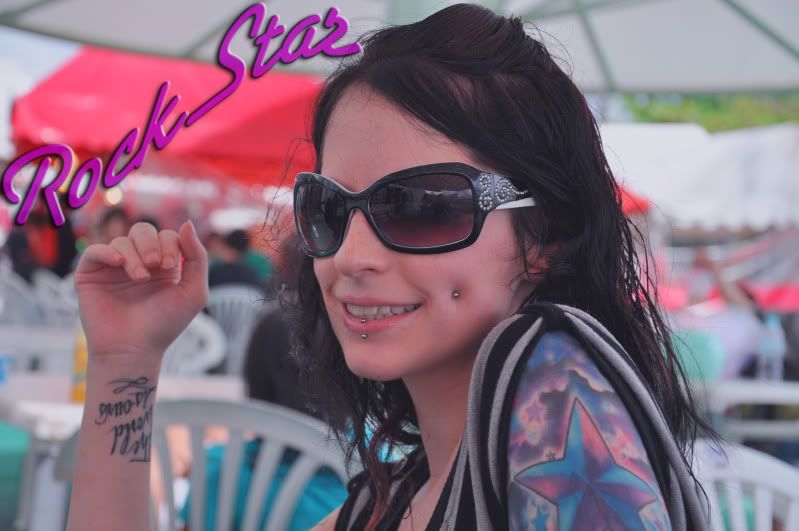 I'm Nicole. I have three of the most beautiful babies to enter the world (No, I'm not bias) Hayden, AKA Happy, is 4 and he is obsessed with batman, starwars, and ninjas. He loves fruits veggies and candy. He pretty much makes me laugh with everything he does even if I shouldn't. He gets jealous if his brother or sister is on mama's lap and weasles his way into my arms if I have one of them. He is, no doubt, the smartest child I have ever met. Addisyn, AKA- Miss Addi, Addi, or fattie Addi is almost two (november 2010) and mama's princess. She likes toy story, baby einstins, macaroni and veggies. She likes to wrestle with her daddy and
play rough. She is stubborn just like her mama and does NOT like her baby brother...AT ALL. Noah, AKA Noah boy, bubbas, bubs, bubbsies is 8 months of pure awesomeness. He loves to eat anything and everything, blues clues, aggravating his sister and attacking our cat. He can't go to sleep unless his mobil is on and he has a major crush on his mama. He gives me googly eyes all day and loves for mama to love on him. I am a young mother and at times, want to run away for a bit but I wouldn't trade them for the world. I am, for the most part, a good person. I am kind, caring, and love life and the people in mine. I am not perfect by far. I make mistakes, I am naieve, I can't spell, I am vain, and at times, arrogantI cuss like a sailor, drink and smoke. I can be mean, hurtful, and have gotten in my share of fights. But this is me, if you don't like it, I am honestly okay with it. But if you plan to talk shit, just know, I can hang with the best of em. I am the adverage white girl with a few twist, I am 5'0, brown and purple hair (for now), I have 7 tatts, including a half sleeve. I have 4 piercings: my tounge, lip, and cheeks. When I lose the last ten pounds I will get my clit pierced. I have had two abortions and have never regretted it a day in my life. My ex shot me in my right arm. When this happened, the hollowpoint bullet shattered my main artery and my bone. I lost over 3 liters of blood and doctors told my family they didn't know if I would live. Once they stopped the bleeding they saw how shattered my bone was and debated on taking my arm off. Luckily, my mother told them not to and do whatever they could to repair it without taking it off. So...I have 2 plates and 16 pins and screws in my arm. 3 years later I have about 80% movement in my arm but can do everything in everyday life to take care of my kids. I just can't do push ups or pull ups or anything to puts a lot of weight on my arm. I also can not bend it more than half way. Not too shabby considing they were going to take my arm off. Finally, I am in school. I have always wanted to be a cop but the way my arm is, I am almost certian I will not be able to get into the academy. Right now I am a psychology major but might change it back to criminal justice. I want to work with criminals either undercover or be a criminal psychologist. But, I am also considing being a social worker for CPS to protect children. I won't work until after my youngest starts kindergarden so I have plenty of time to figure it out. So, that's about it. This is me, for now.
If you read that whole thing, thanks
<a href="
http://s109.photobucket.com/albums/n73/BABYHAYDEN/?action=view&current=me3.jpg
" target="_blank"><img src="
http://i109.photobucket.com/albums/n73/BABYHAYDEN/me3.jpg
" border="0" alt="Photobucket"></a>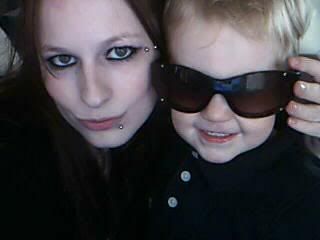 -
After having 3 kids and 2 of them back to back, I had a lot of weight to lose. After my first, I lost almost all the weight. But my after my second I still had 30 lbs to lose but got pregnant before I could lose the weight. So after my third and 43 still stuck 3 months PP, I started my weightloss journey - in 5 months I have lost 35 lbs. I still have 9 more to go but I feel great. I know what it's like to not be able to look in the mirror because of your weight. If you want to know how I did it, just ask. here are some before and after pictures-
After my second child 4 months PP-
After my third child-

NOW-