My name is Heather. I'm 26 years old. I live in Binghamton, NY. I Gave birth to my son Evan Michael on 8/31/09 @ 6:34pm. He weighed 8lbs.12oz. and 20 1/2in. long! He was my surprise boy lol they told me I was having a girl, but I wouldn't trade him for the world. He is so amazing I love him to death! Currently pregnant with #2 a baby girl (so they say lol) and due March 18th, 2012!
A day old:

Mommy&Daddy!

Our little family!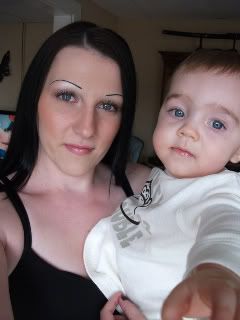 Facebook:
http://www.facebook.com/profile.php?id=792191739&ref=name
Let me know you're from BG!