Hey..I'm Ariel I'm 19 i HAVE TWO BEAUTIFUL KIDS A SON NAMED FRANKIE WHO IS SOON TO BE 3 AND A DAUGHTER NAMED ARIANNA WHO IS 1.I GRADUATED FROM ARROYO VALLEY HIGH SCHOOL NUMBER 63 IN A CLASS OF 350. II MARRIED JUNE 22, 2010 TO MY HUSBAND WHO IS ACTIVITY SERVING IN THE USMC. WE ARE HAPPY AND LOVING LIFE WITH R TWO KIDS ITS HARD BUT WE MANAGE..



comment
posted 18th Jan '08
just asking, but why wont he be healty enough to go home? Well I wish you the best of luck. And dont worry, being a teen mom isnt as hard as you think esp with help!!
Mer is a Douchebag
young mommy and wife.
♥APRiL♥
JessicaMarie91849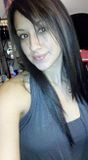 Alayah's mommy ♥
maj's momma
JacobsMommy101207
anisa.MIEAKO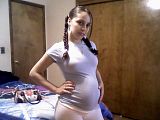 Hayden's Mommy-To-Be
Adrienne(masons momma!)