Name: Autumn
Occupation: EKG Technician
Likes: Goats with short legs and round tummies/ Boiled P-nuts/ my wiener dog.
Dislikes: 15 yr olds who are TTC. Holy crap, finish high school and get a job before you start shooting out kids. (However to those teen moms who weren't trying but got the prego-surprise, more power to ya ladies. You're stronger than alot of us.)
All For: Breastfeeding, no-vaccinating, organic-feeding, cloth-diapering, and natural/drug free birthing.
Goals: Working on my degree in nursing.



ABORTION IS NOT A FORM OF BIRTH CONTROL.
WRAP IT BEFORE YOU TAP IT.
booyah.
We said goodbye to our angel on 7-22-11. I should have been 9 weeks along, but our peanut passed at 6.

`
comment
posted 29th Aug
Hiya! just saw your post about the GD thing, and thought we could talk. I had GD with my daughter (which btw was due oct 18 too in 2009 lol) and just wanted to let you know everything will be okay. sure, you cant eat anything and everything lol, but its really not so bad, and it will go away after baby so, no worries.
~RJ~DG~AS~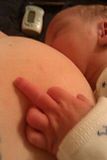 kr.r
mommy2noah&crystel
Kate Wilson
*Jaxon's Momma*
~Bethany ~3-29-12
andrewtaylorsmom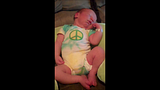 HACKED!!!!!!!!!!!!!DUMB B
_._._._