m Jesi.
.Mommy to Lydia Aspen and Scarlett Dahlia.
we practice natural parenting and I research literally everything we do with our kids..
I breastfed Lydia til I was 28 weeks pregnant with Scarlett... and she was 32 months old!We stopped when my milk turned into colostrum and she decided she was done.
Lydia was a tramatic hospital birth with complications from the epi, which led me to research a different way to birth... naturally... with that being said...
Scralett was born at home, on my bedroom floor , it was the most e)mpowering experience of my life... my labor was longer and harder with her(worst back labor ever)..BUT I DID IT!!
.I spent my younger years traveling the country
and seeing the sights,.and now ive opened a new chapter in life.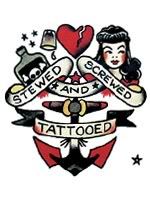 Listed in GSL
volume 1:pgs:1161, 1166,1181 two times, 1189.
volume 2:
Pg 18,32, 39,43,47,49,53,76,78,121,130,132,149,157,256,279,297,299,305