A little bit about me:
My name is
Christina
,
24 years young
& I have three beautiful
children.
Aiden Carter
was born
February 28th, 2006,
weighing 7lbs 2.8 oz 19 inches long, he was a week and a half early -
He is now 6 years old and doing FANTASTIC and is moving on to the 1st grade! He enjoys Karate, soccer, baseball and is trying to talk us into letting him play hockey this year!
Ten months later I found out I was expecting again.
then came
Avianah Nikkole
on
September 13th, 2007
, weighing 6lbs 13oz's, 19inches long!-She was 2 weeks early.
My little diva is almost 5 years old now and just graduated from pre-school and moving up to kindergarden this coming Septemember!
In November 2008 I found out that I was pregnant AGAIN for the 3rd time but when I was ten weeks along the Dr. couldn't hear a heartbeat so she did an ultrasound & there was a sac there with no baby!
And here I am now -
I had my babyboy, Anthony Michael, on December 10th 2009 weighing in at 8lbs 7.8oz & 21 inches long.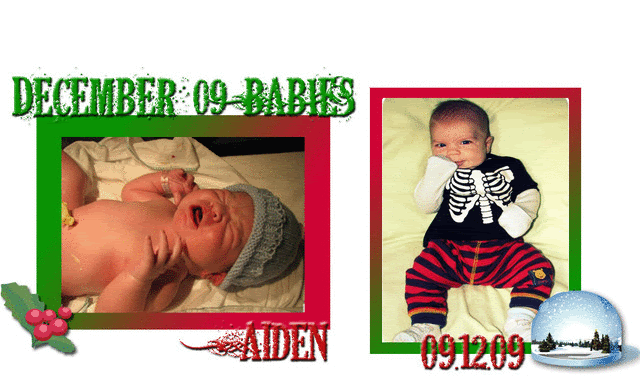 I was on birth control for my daughter & with this pregnancy ..
Everyone calls me fertile myrtle.
I am a young mom but I am a damn good one & would do anything for my kids, also anyone I love.
I work my ass off in a nursing home as a CNA full time.
That is not my life's chosen career but it'll do for now!
I am probably one of the nicest people you will ever meet!
That's probably why I get taken advantage of so often.
PT or PM me if you want to get to know me!