I am an USAF wife and a SAHM of three beautiful children (two boys, ages 7 and 8 yrs. and one girl who is rapidly approaching 2!)
I recently started my own candle boutique!
Click it to check it out!!
I'm just getting started, but so far...well, I love my candles and I hope everyone else does too!
I'm...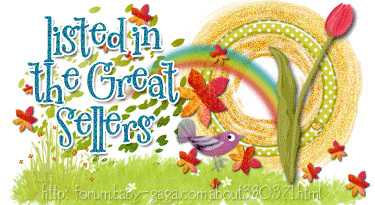 Listed in the Great Sellers:
http://forum.baby-gaga.com/about380371.html
Pg. 350 (2x), 351
That's me (of course, I took the picture myself 'cuz I'm usually the one taking the pics, and you can totally tell!)
These are my two little trouble troublemakers, Robbie and Ian! They've gotten so big so fast! We're just starting the phase where it's 'uncool' for me to kiss them in front of their friends!
This is my sweet baby girl, Josie! She is the princess of the entire family, and unfortunately, she's beginning to know it!
This is my sweet husband, the love of my life! (not the best picture, but I've noticed that all the really great pictures are of our kids!)
comment
One Happy Mama!
Poofter.
prissy's mommyツ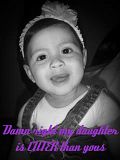 Praying to be a SAHM!!
In Love w/2 Girls
*Maddie and Gus's mommy*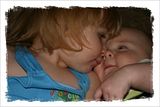 Queen of Mean
AirForceWife82