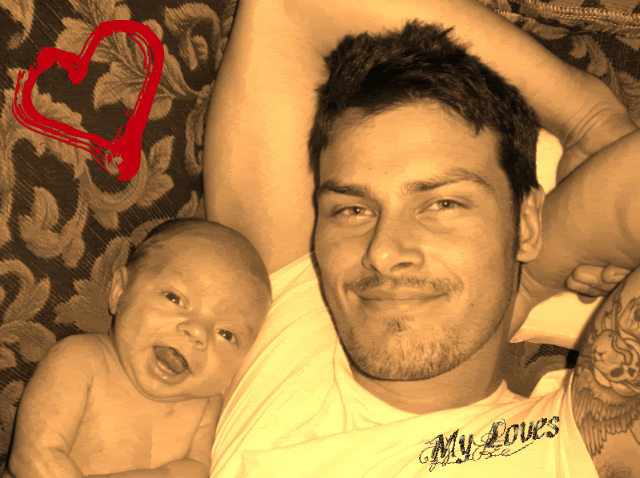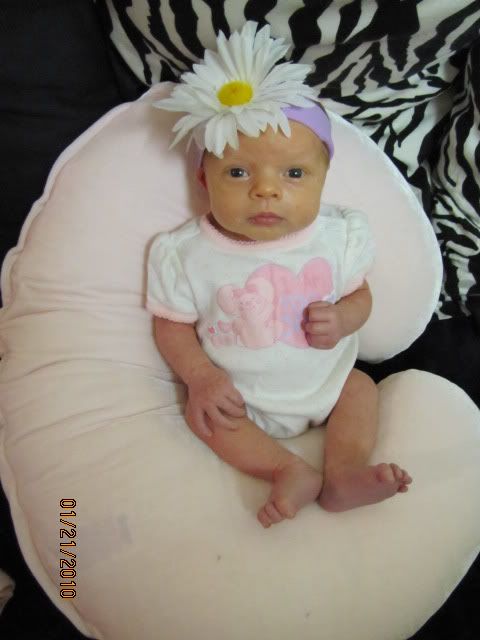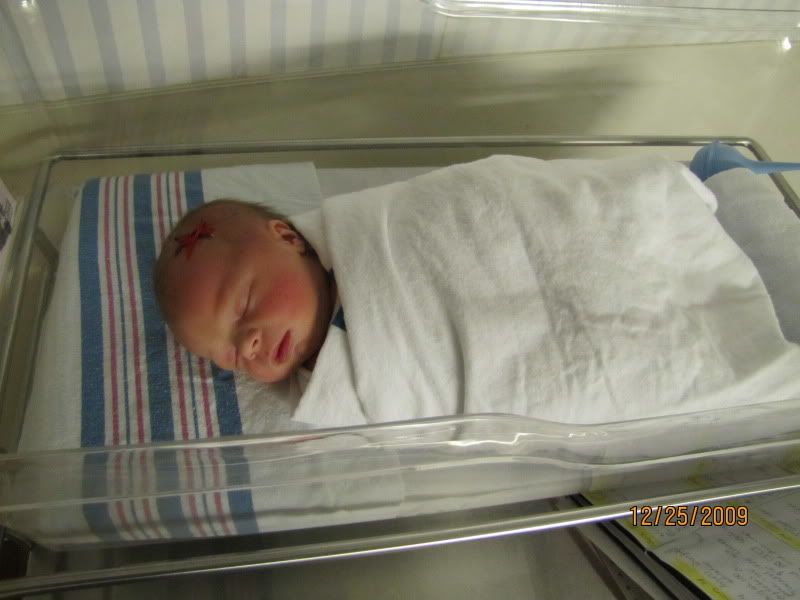 ABOUT THE MOMMY!
Name?: Mikaela

Age?:
21
Height?:
5í4Ē

First Child?:
Yes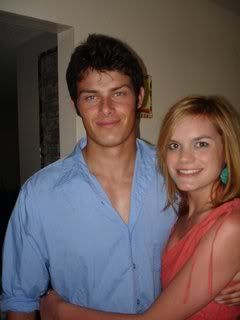 ABOUT THE DADDY!
Name?:
Charlie

Age?:
24
Height?:
6'

First Child?:
Yes
Are you still together?:
Yes. We have been together for almost a year and a half and I love him to death.
ABOUT YOUR PREGNANCY
Is this your first pregnancy?:
Yup

When did you find out you were pregnant?:
May 2009
Was it planned?:
Nope!

What was your first reaction?:
Shocked, scared, nervous, overwhelmed, excited

Who was with you when you found out?:
Boyfriend

How did the daddy react?
shocked, scared

How did your parents react?:
Mom: When I first told her, she was scared for me. But the next time I talked to her, she was ecstatic. Dad: Disappointed, but warming up to the idea. He is supportive though.
How did his parents react?:
Excited

What was your first symptom?:
Extreme fatigue, tender breasts, moodiness

How far along r u?:
23 weeks

Have u had an unltrasound?:
Yes, it's a girl!

How much weight have you gained?:
15.4 pounds YIKES!

Do you have stretch marks?:
Not yet, and hopefully never!
Have you felt the baby move?:
Yes!
Have you heard the heartbeat?:
Yes!
SEX OF THE BABY!
What do u want?:
I wanted a girl.

What does the daddy want?:
He wanted a boy. He is the third, so wanted a boy to pass his name down.

What do u think u r having?:
A girl, I know my baby!

What is your due date?:
January 2,2010

Do you know the sex of the baby?:
Yes!

If so, what is it?:
GIRL!
Are u happy with what u r having?:
Yes! I would have been happy with either.

Have you bought anything for the baby yet?:
Yes! I already have like 15 outfits for her! Little baby clothes are so adorable! I couldnít resist!

Have you picked out names?:
There are a few I like so farÖLily Elizabeth, Kaelee Elizabeth, Isabell/Isabella
ABOUT THE BIRTH
Home or hospital birth?:
Hospital

Natural or medicated birth?:
Medicated

Who will be in the delivery room with you?:
Baby Daddy
Will you breastfeed?:
Yes
Do you think you'll need a c-section?:
I donít think so.
Will you cry when you hold your baby for the first time?:
I donít know. It will be so unreal!
What's the first thing you might say to him/her?:
Itís about time! I love you!

Would you let someone videotape the birth?:
No.

Are you excited about the birth, or scared?:
Both, excited for it to be over with and scared to death for it to begin!

Are u ready to be a mommy?:
The timing is not the most ideal. I would have liked to have my first child when I was finished with school, but I have always felt like I was meant to be a mom. I know I will be a great mom because I have so much love to give.