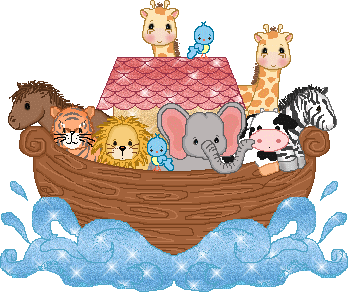 ďDon't cry because it's over. Smile because it happened.Ē
Proverbs 13:24
Those who love their children care enough to discipline them.
I will lend you, for a little time,
A child of mine, He said.
For you to love the while he lives,
And mourn for when he's dead.
It may be six or seven years,
Or twenty-two or three.
But will you, till I call him back,
Take care of him for Me?
He'll bring his charms to gladden you,
And should his stay be brief.
You'll have his lovely memories,
As solace for your grief.
I cannot promise he will stay,
Since all from earth return.
But there are lessons taught down there,
I want this child to learn.
I've looked the wide world over,
In search for teachers true.
And from the throngs that crowd life's lanes,
I have selected you.
Now will you give him all your love,
Nor think the labour vain.
Nor hate me when I come
To take him home again?
I fancied that I heard them say,
'Dear Lord, Thy will be done!'
For all the joys Thy child shall bring,
The risk of grief we'll run.
We'll shelter him with tenderness,
We'll love him while we may,
And for the happiness we've known,
Forever grateful stay.
But should the angels call for him,
Much sooner than we've planned.
We'll brave the bitter grief that comes,
And try to understand.
here's abook that I got when Noah passed away and I hope that it will bring you some comfort
:
MOMMY, PLEASE DON'T CRY... A BEAUTIFUL ANGEL CARRIED ME HERE!
I MET JESUS , MOMMY! HE CRADLED ME IN HIS ARMS. HE MADE ME FEEL SO HAPPY INSIDE.
MOMMY, PLEASE DON'T CRY... HEAVEN IS WONDERFUL! DID YOU KNOW THE STREETS ARE MADE OF GOLD? REAL GOLD!
I HAVE LOTS OF FRIENDS, MOMMY. WE RUN AND PLAY, WE GIGGLE AND LAUGH. I CANT WAIT TO SHOW YOU MY SECRET HIDEOUTS!
MOMMY, PLEASE DON'T CRY... WHEN I FALL IT DOESN'T HURT! THERE ARE NO TEARS IN HEAVEN.
I'VE MET A MAN NAMED NOAH. HE TOLD ME ABOUT HIS BIG BOAT, AND ALL THE ANIMALS, AND THE VERY FIRST RAINBOW. HAVE YOU HEARD OF NOAH, MOMMY ?
MOMMY, PLEASE DON'T CRY... WE HAVE LOTS OF PARTIES HERE; WITH STREAMERS AND HATS, AND THE BEST CHOCOLATE CAKE EVER!
WHEN IT'S TIME TO REST, ANGELS TUCK US IN. I NEVER GET SCARED MOMMY, THERE IS NO DARKNESS HERE! JESUS IS THE LIGHT OF HEAVEN.
MOMMY , PLEASE DON'T CRY.... THE ANGELS ARE ALWAYS SINGING. I LOVE TO SING WITH THE ANGELS! YOU'D BE PROUD OF ME, I HAVE A PRETTY GOOD VOICE. I MUST HAVE GOTTEN IT FROM YOU.
THERE IS A RIVER, MOMMY, IN THE MOST BEAUTIFUL GARDEN YOU COULD EVER IMAGINE... AND A HUGE TREE WITH YUMMY FRUIT. THE ANGELS CALL IT THE TREE OF LIFE. MOMMY, IT'S SO WONDERFUL TO BE ALIVE IN HEAVEN!
MOMMY, PLEASE DON'T CRY... SOMETIMES I JUST LIKE TO BE BY MYSELF. THAT'S WHEN I THINK OF YOU.
SOMEDAY, MOMMY, WE WILL HOLD EACH OTHER TIGHT! THEN YOU WILL CRADLE ME IN YOUR ARMS, AND STROKE MY HAIR... AND ONCE AGAIN,OUR HEARTS WILL BEAT TOGETHER.
MOMMY, PLEASE DON'T CRY... I'LL WAIT RIGHT HERE FOR YOU.
"Promise you won't forget me, because if I thought you would, I'd never leave."
~Winnie the Pooh~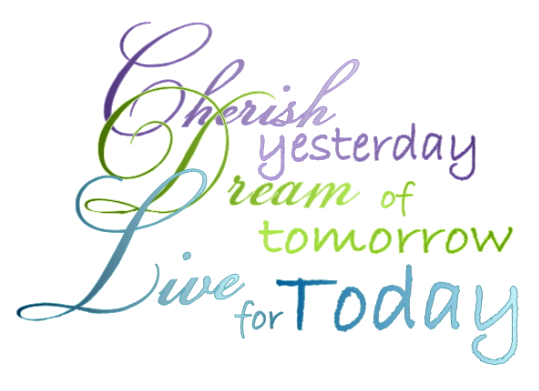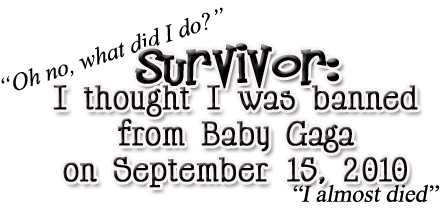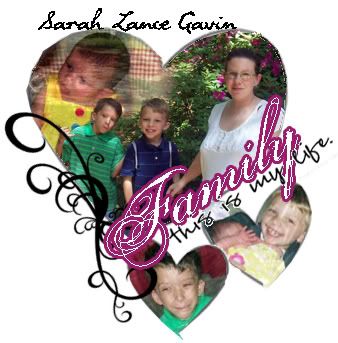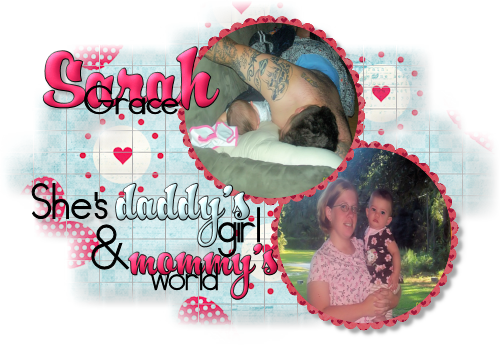 graphics for moms
Mommy to Lance,Gavin,Noah and Sarah
Hey! Let me take the time and tell you a bit about me and my little family. I'm a yankee..born and bred. I moved south when I married my second husband. I have 4 beautiful kids, 3 still living. I love my kids and my husband, but if I don't work outside of my home, I go stir crazy. I'm a dog groomer, so if you ever have any dog questions, please feel free to ask those as well! I don't bite,so please feel free to ask me whatever.
I
DO NOT
co-sleep. (never ever have, never ever will.)
My kids are
my bestfriend
, butt hey're human...baby or not,they need to feel independent. My feeling is that they learn to
self-soothe
and they are much happier children and babies in the end.
I still use CIO, and I
love
it. Sarah's such a good baby. I have her on a
SCHEDULE
, and she never strays from it. I keep track of all feedings, naps, changes, and bed time is 8pm every night, NO MATTER WHAT.
I am
ANTI-ATTATCHMENT
parenting. However,
PRO CHOICE
parenting... I won't hate on you for
YOUR
parenting style, so don't preach to me! I just don't see why a baby should share your bed, or constantly be attatched to you. You say it's for dettatchment purposes, which isn't true. It actually makes them
less emtionally stable
later in life because they don't know how to handle things themselves.
I laugh when an attatchment-parenting mom tells me that because I don't parent the same way as them, I don't know my child's cues.
RANDOM FACTS:
I'm a Pepsi addict..it's my liquid crack
I smoke Marlboro menthol light's in a box
I highly dislike stupid people and their questions when you ask me the same thing over and over I eventually cannot contain a straight face
The best conversations I have are usually made while I'm texting and pooping
I'm a natural blonde, but I change a hair color a LOT
I have no tat's but adore them on other people
I absolutely believe in God and Jesus
I may not be perfect, but I'm happy with that and don't need to follow a trend to be happy
My oldest son has ADHD
I wear flip flops all year long
I,too, have lost children, but I do NOT bring you down daily by asking you to remember them and posting crap on FBto remember them. I am sorry for your loss and understand that you may need a shoulder to cry on,but PLEASE don't keep bringing it up. Not being a bitch, but don't you think that I KNOW how you feel and it breaks my heart and brings back bad memories for me,too?
I have been diagnosed with PPD,PTSD,Empty Arms Syndrome, depression and anxiety attacks..all bc I lost a child..please refer to the post right above for as to why
I'm not opposed to flipping burgers. My great-grandparents had a word for it "opportunity"
i say some pretty silly things sometimes.
i'm a classy girl with a wild side.
i'm headstrong and opinionated.
i have morals and a big heart.
i wish i could fly.
i believe all you need is love.
books are my weakness. i would spend all my money on them if i could.
i want to be a real-life indiana jones.
i have premonitions. really.
i'm loyal to a fault.
i love stormy weather.
i want to travel the world.
when i grow up, i want to live in a real castle...
but a little log cabin in the mountains wouldn't be too bad either






Here's a poem for our son, Noah Michael born sleeping 11-6-2006
Guess what, Mommy and Daddy, Heaven is great. Just like you said. There's not much longer to wait. Guess what, Mommy and Daddy, I have a guardian angel who comes at night. I told him I wanted to go, but the time's not right. Guess what, Mommy and Daddy, my angel came this morning. While you were in bed, he came with a warning. Guess what, Mommy and Daddy, I left with a whisper so you could rest some more. I knew my time was soon. Guess what, Mommy and Daddy, when you were finally out of sight, I told my angel the time is just right. Guess what, Mommy and Daddy, when you still didnt know that I was gone, my angel put his hand in mine and I was no longer stiff or sick, I felt so fine. Guess what, Mommy and Daddy, when the hopspital called, I saw you crying from up above. I saw Daddy and how scared he was. And I knew how much I was loved. Guess what, Mommy and Daddy, on the way to the hospital I heard you pray. Don't let them bring me back, I know you don't want God to take me away. Guess what, Mommy and Daddy, I seen you hold me tight. I kissed you good-bye with my love, and I tried to tell you I was allright. Guess what, Mommy and Daddy, there's no more pain. You can go on with your life and not feel so drained. Guess what, Mommy and Daddy, I'll watch over you all your days through. And be your guardian angel, just because I LOVE YOU!!


An Angel Never Dies


Donít let them say I wasnít born,
That something stopped my heart
I felt each tender squeeze you gave,
Iíve loved you from the start.
Although my body you canít hold
It doesnít mean Iím gone
This world was worthy, not of me
God chose that I move on.
I know the pain that drowns your soul,
What you are forced to face
You have my word, Iíll fill your arms,
Someday we will embrace.
Youíll hear that it was meant to be,
God doesnít make mistakes
But that wont soften your worst blow,
Or make your heart not ache.
Iím watching over all you do,
Another child youíll bear
Believe me when I say to you,
That I am always there.
There will come a time, I promise you,
When you will hold my hand,
Stroke my face and kiss my lips
And then youíll understand.
Although Iíve never breathed your air,
Or gazed into your eyes
That doesnít mean I never was,
An Angel never dies.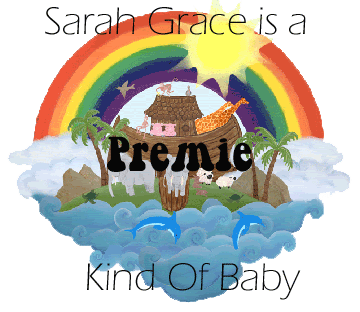 mommy graphics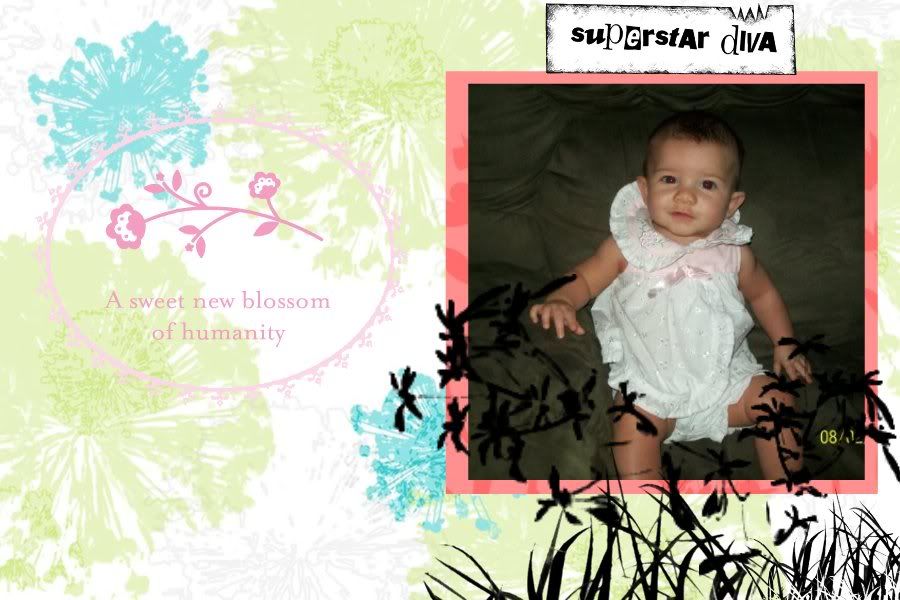 This is another poem for my baby boy
My Mom is a survivor,
or so I've heard it said.
But I can hear her crying at night
when all others are in bed.

I watch her lay awake at night
and go to hold her hand.
She doesn't know I'm with her
to help her understand.

But like the sands on the beach
that never wash away...
I watch over my surviving mom,
who thinks of me each day.

She wears a smile for others...
a smile of disguise!
But through Heaven's door I see
tears flowing from her eyes.

My mom tries to cope with death
to keep my memory alive.
But anyone who knows her knows
it is her way to survive.

As I watch over my surviving mom
through Heaven's open door...
I try to tell her that angels
protect me forevermore.

I know that doesn't help her...
or ease the burden she bears.
So if you get a chance, go visit her...
and show her that you care.

For no matter what she says...
no matter what she feels.
My surviving mom has a broken heart
that time won't ever heal.