-KAYLA BRYAN.*
-18 YEARS YOUNG, 9.22.93.
-KAYDEN ALEXANDER, MY AMAZING GIFT FROM GOD,
BORN ON 12.12.09 @ 3:39 PM. <33
-PREGNANT WITH # 2.* CARTER EDWARD,
-I LOVEEE BEING THERE MOMMY.*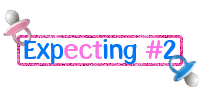 Before I Was A Mom ♥ .... I never learned the words to a lullaby. I never thought about immunizations , I have ...Never been puked on, pooped on, drooled on, chewed on, or peed on. I had complete control of my mind, and my thoughts. I slept all night. I never looked into teary eyes and cried. I never got gloriously happy over a simple little grin. I never sat up for hours watching a baby sleep. I never felt my heart break into a million pieces when I couldn't stop the hurt. I never knew that something so small could affect my life so much. I never knew that I could love someone so much. I never knew that I would love being a mom… I didn't know the feeling of having my heart outside of my body.