I am Awesome Mom to Two baby girls by the name of Bre'Yanna Nichole Williams & Aaliyah Ka'mari Williams <Expecting>, My first daughter name was chosen from her dad's name and I am naming my second daughter after the singer, I am currently a student getting my degree in Paralegal Studies, and I also work PT as a cashier. I am very cool, laid back, funny, and i love to enjoy life to the fullest. I have been married for 3 1/2 years and so far it is just life, ups and downs. Looking to meet other Moms especially Moms with more than 2 kids?!




comment
posted 10th Jul '12
aw thanks hun! i dont really come on here much but when i do its for much needed advice.. i just noticed our daughters have the same name lol. and congrats on ur pregnancy with the second!
MOMMY 2 Bre'Yanna & Aaliy has parentanked 15 members
7 members
have parentanked MOMMY 2 Bre'Yanna & Aaliy
loving Zariel
shareka williams
Rαε☆
Emily Dickinson
*account deleted*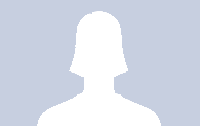 06132012 ♥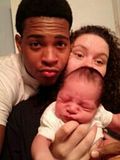 CollettMomof3
hamony BIG 1

King's Mommie
. .Proud Mommi :). .