I gave birth to a beautiful baby girl named Ava Michelle Zapp on March 24th, 2010. She weighed 7lbs 5oz and measured 19.5in long. She is the best thing to ever happen to me. I love being a mommy and wouldn't trade it for anything in the world.
http://forum.baby-gaga.com/about1211305.html
About Ava: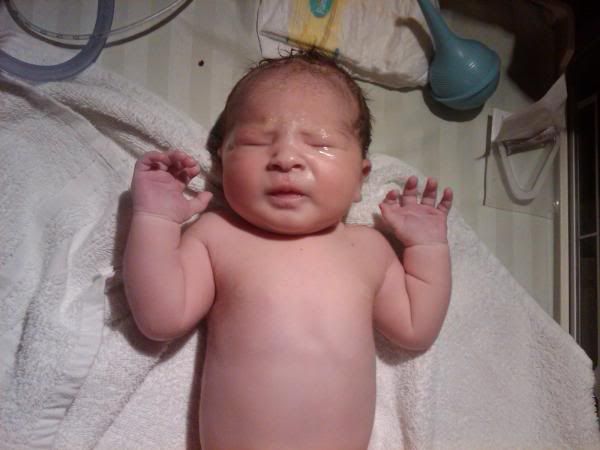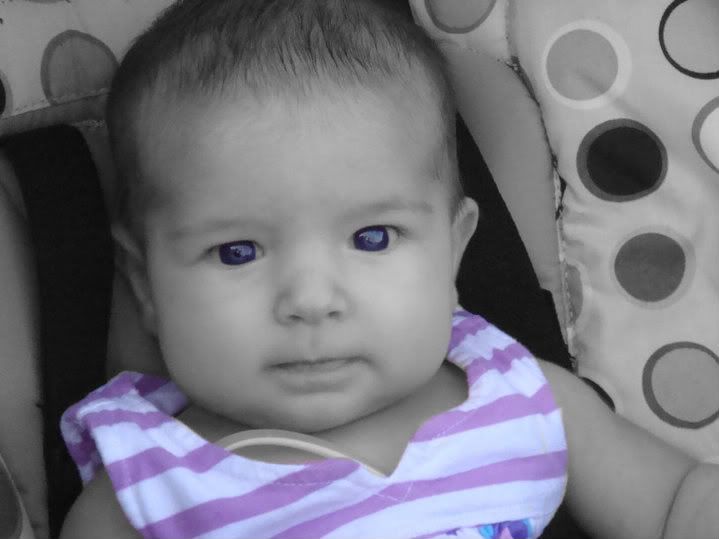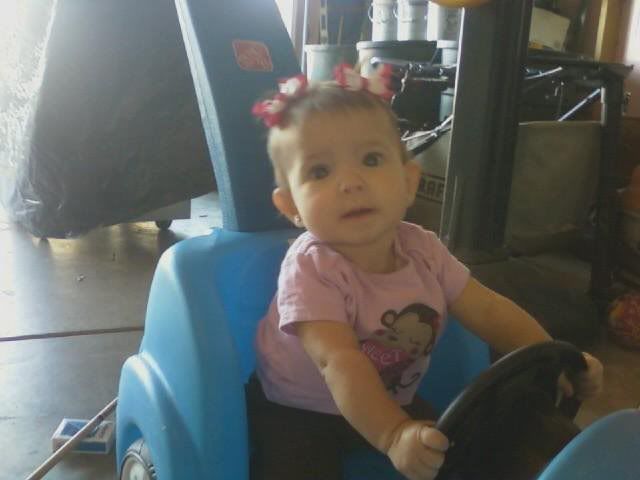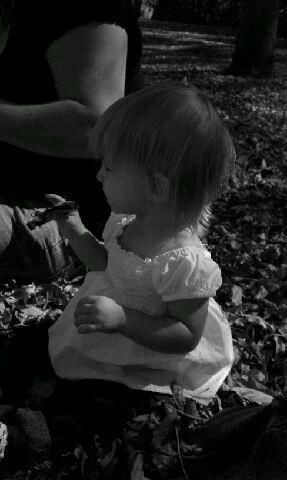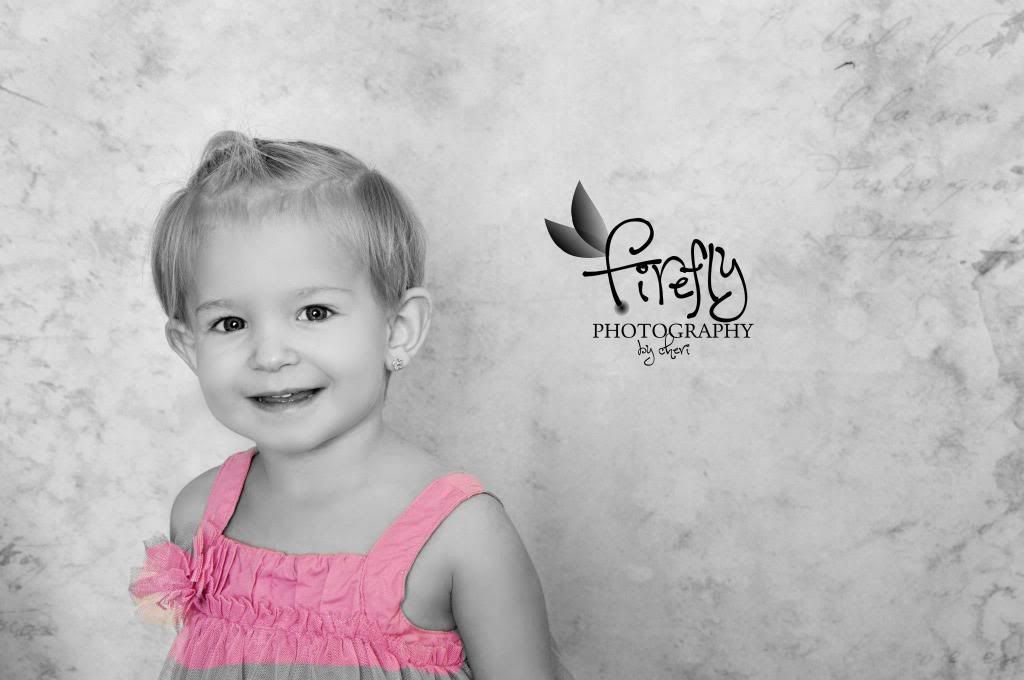 Ava Michelle Zapp born March 24, 2010. She has been through so much in her life, but has come so far. She is truly a miracle and a fighter. Even though she was in the hospital for the first 2 months of her life, she is developmentally ahead in most categories. She never stops amazing me. She is the definition of a daddy's girl. All he has to do is walk in the room and her face lights up. She has the prettiest blue eyes and a smile that goes on forever. Her laugh is one of a kind and is music to my ears. She is honestly a very happy baby. She always has a smile, or is babbling about her day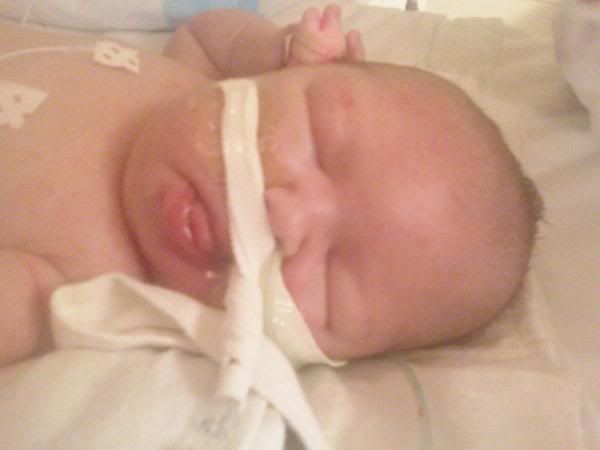 Ava's story:
Ava was born with her cord around her neck, so was taken to be monitored after birth. At 1 day old, she would not eat and had an ng tube placed. At 2 days old, she had no urine output, and in it's place was blood. Kidney function tests done were extremely high. Normal is .2, her's was 7.8. She was taken to Hinsdale, where the NICU was a little better. She was there for 12 hours before being taken to Comer's Children's Hospital at the University of Illinois in Chicago. Because Hinsdale had given her diuretics to make her urinate, and she couldn't, the fluid backed up into her lungs and Hinsdale realized she needed to be in a better NICU. By the time she got there, she did not look like the little girl I had just given birth to 2 days prior. Her entire body was retaining fluid and she was extremely swollen. On April 2, Ava received her first surgery to have a peritoneal dialysis catheter placed. Dialysis was then started on April 3. After dialysis started the swelling went down completely. During her hospital stay, she had oxygen dips, seizure-like symptoms, extreme vomiting and breath holding spells. Almost every test possible was down on her. U/S, CAT scan, MRI, EKG, EEG, blood work, after blood work. No scan showed any clue as to what was causing her kidneys to function improperly. They also found that Ava has a PDA, which she will mostly likely grow out of, and minor brain damage due to lack of oxygen. On May 20, she was sent to the OR for her second surgery to repair bilateral hernia's. Ava was finally released from the hospital at 2 months old on May 24. She was given the diagnosis of End Stage Renal Disease (ESRD) even though a biopsy, which she is still too young for, can show different. She is currently on 8 different medications a day to help her stay as healthy as she can and is on dialysis 10 hours a day, everyday. She is definitely my miracle baby and I wouldn't change any of it.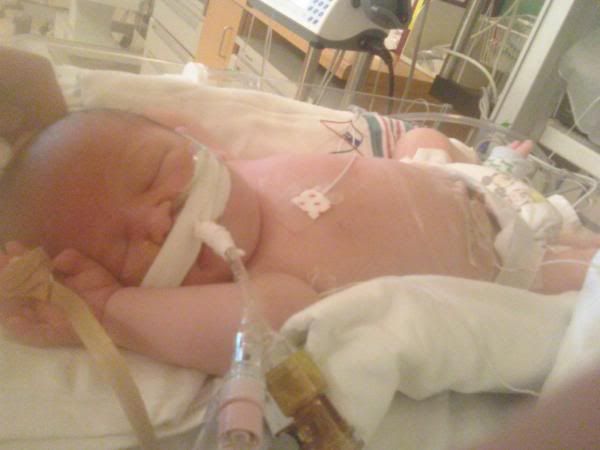 About Mommy:
My name is Paige Regina Morgan born February 6, 1991. I'm very opinionated, and usually speak my mind, but I do respect others enough to know when to keep my mouth closed, if need be. I'm not going to give you the famous 'not your average teen mom' line, because age doesn't define your ability to raise a child. I'm very mature and responsible for my age. My parents taught me, as well as my siblings, that we have to work for what want. I never expect anything handed to me and I never feel like I'm owed anything. I can hold grudges for very long, even when I don't mean to. My sister is my best friend, has been my entire life. Family is the most important thing to me, because without their support I don't know where I'd be, especially this past year. I graduated HS in 2009, with a 4.6 GPA and currently in school to become an RN, and hope to work in a NICU some day. Feel free to PT or PM anytime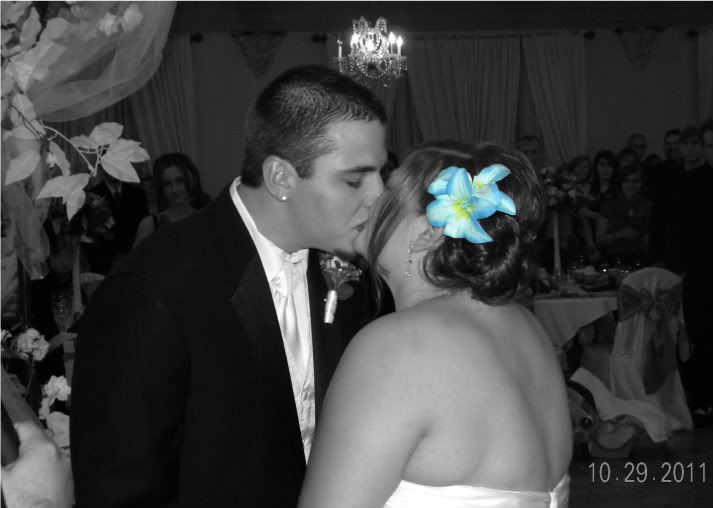 About Daddy:
His name is Jonathan Michael Zapp and was born June 19, 1990. He is the sweetest guy I have ever met. He would rather do 10,000 things for other people before doing 1 thing for himself. He is very shy and very sensitive. He is not afraid to express his emotions to people he's close with, even if it means he's crying. He LOVES cars, and loves to race them on the track. He will do anything he can just to make one person happy. He's a bit of a push-over, but beware when you really make him angry. His foul mouth starts to shoot off when he is extremely angry, even though it rarely happens. Like me, his sibling, his brother Tim, is his best friend. I couldn't have asked for a better husband or father of my child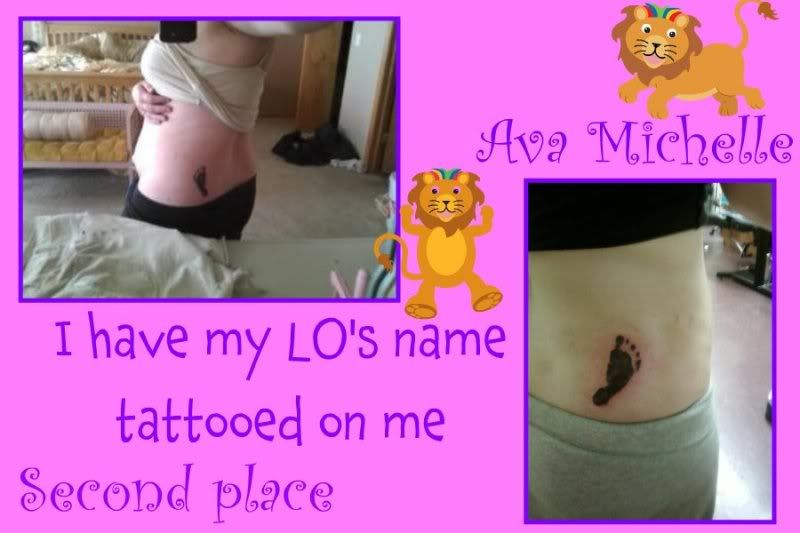 Currently trying to lose weight! Doing it the right way, eating healthy and got myself a personal trainer!