I am a 24 year old mother who loves her kids more than anything in the world. I enjoy spending quality time with my family, and I enjoy going out with friends occasionally just as much. My daughter Chloe Michelle was born on Feb. 2, 2008. She is my world, and keeps me busy on a daily basis. She is extremely spoiled because I want her to have everything that I never had.
After Chloe's first birthday, we decided to try for our second child. 8 weeks in, I was having cramping and bleeding so I went to the doctor that day. They did an ultrasound, and I was ordered to the hospital that afternoon for a D&C. My husband and I were crushed because we wanted this so bad. We immediately began trying again and experienced a false pregnancy. My body thought that I was pregnant and there was a sac present, but no fetus. We tried for the next couple of months and finally in August I got my positive test! We couldn't be happier! Our litle Caelyn Paige was born on April 12, 2010. Caelyn has alot of medical problems. She has some genectic syndrome but the doctors are so far at a loss because all of her tests have came back normal. She has also has Cerebral Palsy. She is a beautiful little girl!
Caelyns story:
http://www.caelynpgingery.blogspot.com
I met my best friend on my 19th birthday in 2006 and we have spent everyday together since then. It was an instant connection and we are inseparable. We got married on June 5, 2007
We are pregnant with baby bean #3!!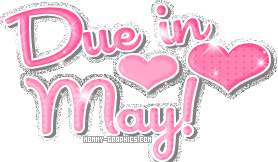 Here is my weight loss progress so far: