My name is Claudia, im 17 and have a baby boy named Dominick Aiden. He was born on February 9, 2011 at 1:20 p.m. after 8 hours in labor and 15 minutes of pushing,
Ive been with my babys father for almost 3 years and we have a pretty good relationship. Of course we argue but we always work things out and make thins better for the baby. I already graduated high school and waiting a couple months to go to nursing school.
comment
posted 29th Nov '10
hahaa stuk to the chichi! no not anymore she eats like every 2 to 3 hours.
your coming over i cant wate to see you and your belly.
being with my bff natalie! ily :D
katie joe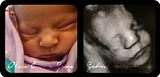 Heather - Lewis' Mama =]
Mel & a girl named Pey
teen mom dilating ..
Katiee!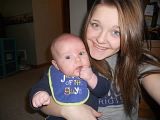 Michelle Von Frankenstein
'chelseyBOO.
proud mommy.!
-Emilina's Mommy [2011]
Mommy Monie