Hi, I'm
Paris.
I am 22 years old & married to my HS sweetie
Travis.
We broke at one point and he has a beautiful four in half y.o son named
Jamarion
. A few years later we were back together and I got pregnant with our now daughter
Brooklyn
Chanell who is now one in a half. We didn't waste anytime after that, I got pregnant again with my son
Zayden
James. So now we have a total of three kids. One girl & two boys. But we better make room for one more...
BECAUSE... I'm
Pregnant
Updates:
1st Pregnancy with Brooklyn Chanel (March 15th 2011)
Mar 15th: Next Doc Visit. @ 40 weeks- I still wasn't dilated. So my doc ended up inducing me with cytotec and everything was working but my baby became distressed due to low fluid and her umbilical cord was wrapped around her neck. So I gave birth to Brooklyn Chanell Pickett via c-section on March 15th 2011 (on her due date) @ 10:48pm.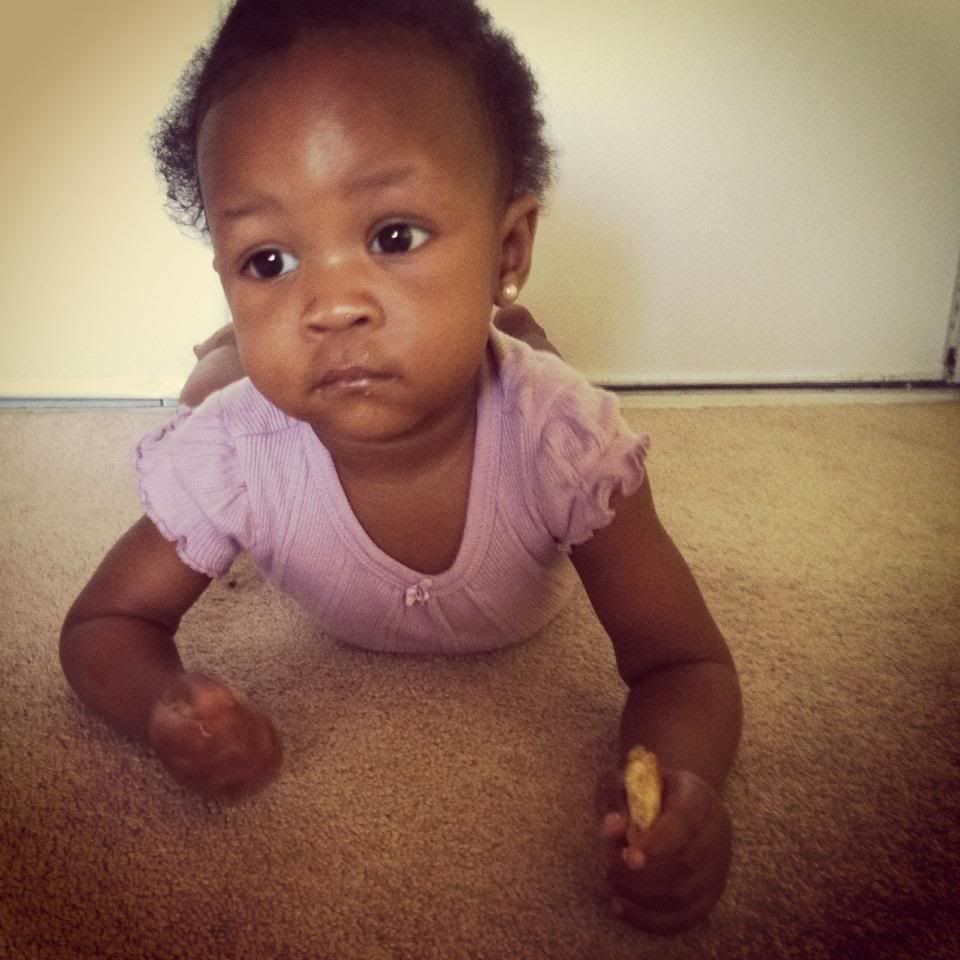 Brooklyn @ 18 Months
DUE JAN 30TH-
Sept 14th- Anatomy Scan & gender reveals to be a BOY!
Sept 28th- Prenatal Check up.
Oct 26th- Prenatal check up.
Nov 23rd- 30W check up. Dr measures baby to be 3lbs 3oz and head is down.. He tells
me he scheduled a RCS for Jan 23rd... Hoping he comes on his own
Dec 13th- Dr checked baby's heartbeat.
Dec 27th- At 35 weeks- I told my dr over the past couple weeks I was experiencing a lot of pressure. He checked cervix. I wasn't dilated but baby's head dropped.
I brought my VBAC consent form but my dr says " Even if I do go into labor I will get an emergency c-section." MT THOUGHTS- "It's time to change doctors"
SN: I heard that it sometimes a long wait at Dr. Tate's but it is worth it. He is a specialist and he cares about his patients. He's not one of this "in a hurry" doctors.
Jan 3rd- I called a doctors office I had been doing research on ever since my last dr visit. Dr. Joseph Tate is a well known dr in the Atlanta area who is VERY skilled and has a HIGH rate for VBAC's. I called them and made an appointment for Jan10th. Even though it is late in my pregnancy I dont care. I want to experience a vaginal birth if it is possible. SOOO, after that I called the dr office I been going to and said I was going to come get my medical records. YEAH, I wasn't playing!
Jan 10th- My first Dr. visit at Dr. Tate's
Jan 16th- I gave birth to a beautiful healthy baby boy named Zayden James. He was born at 8:12 PM via RCS. I was 37 weeks and he weighed 5lbs 13oz. Our visit was longer then expected due to some complications with his weight and temperature. So I stayed another day in the hospital and he stayed two. But I was so happy when our beautiful baby boy came home to his family. I love him so much.
Zayden @ 8 Months.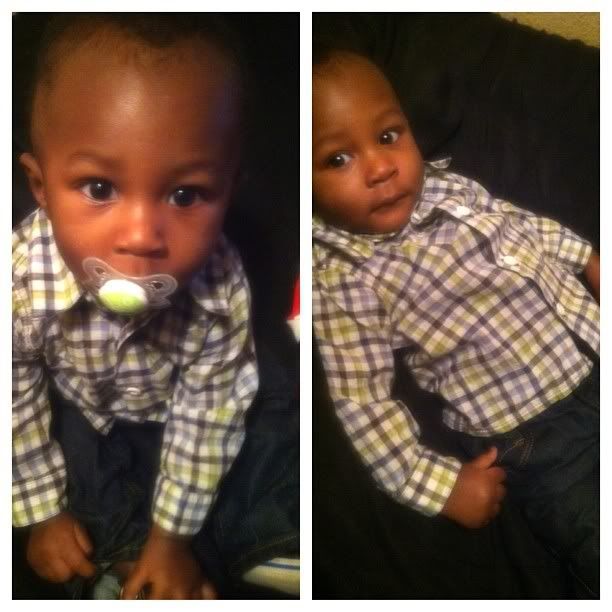 1st Trimester
1-4 Weeks [1 Month] Completed!!
5-8 Weeks [2 Months] Completed!!
9-13 Weeks [3 Months] Completed!!
2nd Trimester ♥
14-17 Weeks [4 Months] Completed!!
18-21 Weeks [5 Months] Completed!!
22-26 Weeks [6 Months] Baking!
3rd Trimester ♥
27-30 Weeks [7 Months] Pre-Heating!
31-35 Weeks [8 Months] Incomplete
36-40 Weeks [9 Months] Incomplete