H
i, my name is Leah i'm 16 and excepting my a babygirl March 19th!!! Im still with my baby daddy, we have a rocky relatonship but what relationship is perfect ? I found out I was pregnant on July 13th. I got pregnant the day my boyfriend and I decided to become a couple. We had been having unprotected sex before that which wasnt the smartest choice. But our daughter means everything to us. I have a ton of support from my mom and my boyfriends step mom and dad. His mom is not so trilled, even though she is coming around now it has been a hard 7 months!!! I can't wait to meet my babygirl!! Im young but that is not going to stop me from being a GREAT mom to my daughter. Feel free to PT me if you want to know more!!! I love to talk to people so please dont be shy!!

graphics for moms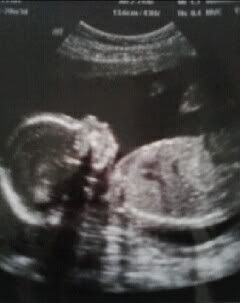 My baby girl (:

graphics for moms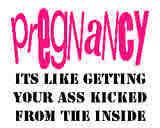 graphics for moms
About You
Name?: Leah
Age?: 15
Height?: 5'1"
About The Father
Name?: Jeremy
Age?: 17.
Height?: 5''10"
Are you still together?: yes we are (:
About Your Pregnancy
Is this your first pregnancy?: yeah
When did you find out you were pregnant?: July 13th
Was it planned?: NOT planned.
What was your first reaction?: OMFG.
Who was with you when you found out?: my mom and sister.
Who was the first person you told?: my boyfriend
How did your parents react?: my mom was disappointed but said what is done is done and i'm going to help
How far along are you?: 8 weeks and 6 days(:
What was your first symptom?: Missed Period.
What is your due date?: March 19, 2010
Do you know the sex of the baby?: nope
If so, what is it?: idk yet.
Have you picked out names?:yes..
If so, what are they?: Julian and Naryah.
How much weight have you gained?: none
Do you have stretch marks?: No
Have you felt the baby move?: Nope not yet
Have you heard the heartbeat?: Yes, 175 beats per min.
About the birth
Will you keep the baby?: yes.
Home or hospital birth?: Hospital..
Natural or medicated birth?: I think its gonna be Medicated.
Who will be in the delivery room with you?: My mom, My boyfreind.
Will you breastfeed?: YES (:
Do you think you'll need a c-section?: sure hope not.
Will you cry when you hold the baby for the first time?: yes (:
What's the first thing you might say to him/her?: Mommy loves you.
Would you let someone videotape the birth?: i don't really want too.
Are you excited about the birth, or scared?: Excited and Scared
1st Trimester ♥
1-4 Weeks 1 Month - Done(:
5-8 Weeks 2 Months - Done(:
9-13 Weeks 3 Months - Done(:

2nd Trimester
♥
14-17 Weeks 4 Months - Done(:
18-21 Weeks 5 Months - Done(: It's a girl!!!
22-26 Weeks 6 Months - Done(:

3rd Trimester
♥
27-30 Weeks 7 Months - Done(:
31-35 Weeks 8 Months - Baking(:
36-40 Weeks 9 Months - Preheating the oven(:
Due date- March 19th, 2011 !
First positive test- July 13th 2010.
Confirmed pregnant - July 26th 2010.
OB History - August 13th 2010.
First Ultrasound - August 13th 2010. ( 8w6d )
First Prenatal Appt. - July 26th 2010.
Second Ultrasound - September 3rd 2010
October 1st - 16 week appt. heard the heart beat ( 140 )
October 29th - 20 week appt. heard the heart beat( 152 ) <3
November 2nd- 20 week ultrasound & sex detremination, its a girl and the heart beat was 152 bpm and she is very healthy!!
November 29th- 24 week appointment heard the heart beat 150 bpm, measured 25 cm, weighted 128, and baby is breech. Everything is good<3
December 27th- 28 week appointment heard the heart beat 150 bpm, measured good, did my glucous testing (yuck), and everything is good(: <3
January 24th- 32 week appointment <3