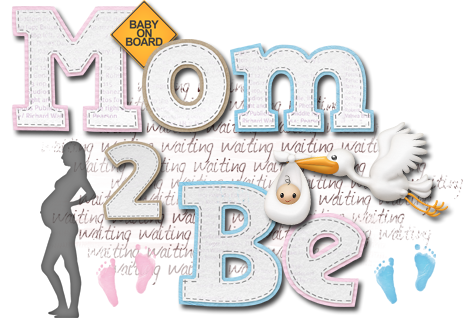 Hi. My name is Casey Murphy. I graduated high school in Missouri and then packed up and moved to Kansas to be with my boyfriend at the time husband now. We are an Air force family and have been doing this for 5 years now.
" />
" />
We have enjoyed our time as a single family and are now ready to add little feet to the house. I have two dogs that are spoiled rotten from my baby fever.
" />
I have been married to the love of my life since August 2009.
" />
I am a twin. She is my best friend and we share everything. We are polar opposites. I am more day and she is night.
I have a nephew and niece that I would do anything for. They have changed my life and continue to change me for the better. My nephew was born November 17, 2005 at 7 lbs 12 oz and 21 inches long. My sister was a young mother and the father was not apart of the picture. I stepped in and helped my sister so that we could both finish high school. He is a delight. Dawson has a personality of his own and is all boy.
" /> Dawson at 2. I loved his curly hair and cried when my mom cut it.
" /> Dawson now at 6. He just finish kindergarten and has a personality all his own. It has been a delight to be apart of his everyday live and watching him become himself. I have high hopes for him and look forward to see what his future hold. He is totally an Aunt Casey boy as well.
love this little boy.
My life was changed again on April 26th 2010. My sister was in labor with my niece and of course we would share another beautiful moment.
" />
Avalynn was born at 8lbs and 13 oz 19 inches long. A very beautiful moment for our family.
" />
This moment here started my baby fever and ever since this day my heart aches to have a child of my own.
" /> Ava now at 1!!!
These children are a gift from god and everyday they remind me just how special we are to have gotten to know them and help them become who they are going to be. I can not wait til my day to be graced to bring a child in this world. I also would like to return the gift of a nephew or niece to my sister.
I am Pregnant after 14 months of trying. I am so excited and can not wait. Looks like my dream is finally about to come true.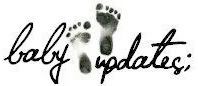 6/27/2011 Got first BFP's and first OB appt
7/18/2011 Scheduled Sonogram HB 124 Measured at 6 weeks 3 days Keeping EDD at March 5th 2012
7/25/11 2nd OB appt
8/18/11 Heard little one's hb for first time. 145
9/21/11 Uterus measured a little large HB 141
10/3/11 Anatomy and Gender scan
It is a boy!! Nolan LeeRoy
10/11 Felt movements in the 19th week
11/8/11 Heard little one's hb again 142 and he had the hicups!!
11/14/11 OB apt gain at 21 pounds
12/5/11 OB apt gain at 20 pounds hb 129
1st Trimester
1-4 weeks = 1 month -Complete (3
5-8 weeks = 2 months -Complete (3
9-13 weeks = 3 months -Complete (3


2nd Trimester
14-17 weeks = 4 months -Complete (3
18-21 weeks = 5 months -Complete (3
22-26 weeks = 6 months -Complete (3

3rd Trimester

27-30 weeks = 7 months -Complete (3
31-35 weeks = 8 months -Baking (3
36-40 weeks = 9 months -
About You
Name?: Casey
Age?: 21
Height?: 5'6Ē
Pre-pregnancy weight?: 190
About The Father
Name?: Mike
Age?: 25
Height?: 5"7
Are you still together?: Married
About Your Pregnancy
Is this your first pregnancy?: yes
When did you find out you were pregnant?: June 27th
Was it planned?: Very much so!! 14 months planned.
What was your first reaction?: Take another test, and then another, and then stare at them for hours
Who was with you when you found out?: My dogs
Who was the first person you told?: Mike
How did your parents react?: I have yet to tell them. His parents will be over the moon. First grandbaby. My mom will be happy I am getting what I want.
How far along are you?: 4 weeks
What was your first symptom?: throwing up and gas
What is your due date?: march 10
Do you know the sex of the baby?: NO
If so, what is it?: A surprise
Have you picked out names?: Kinda, I am sure they will change
If so, what are they?: Cadrynn Leah Murphy and Nolan LeeRoy Murphy
How much weight have you gained?: None so far
Do you have stretch marks?: Not from the pregnancy. From previous weight gain.
Have you felt the baby move?: NO. I canít wait till I do!!
Have you heard the heartbeat?: NO too early.
About the birth
Will you keep the baby?: Umm yes. I only planned for this baby for a year.
Home or hospital birth?: Hospital
Natural or medicated birth?: I would love to have a Natural Birth
Who will be in the delivery room with you?: Mike and I am not sure. I really donít want anyone in, but I know my mom, his mom, my sisters, aunts and whole family will want to be in there. God help me.
Will you breastfeed?: yes
Do you think you'll need a c-section?: I so so hope not. Hopefully God will spare me from that epidemic.
Will you cry when you hold the baby for the first time?: Like a big baby haha
What's the first thing you might say to him/her?:I have waited a long, long time to meet you and I am so happy you are here and safe!
Would you let someone videotape the birth?: umm that is up for debate
Are you excited about the birth, or scared?: Ecstatic and super nervous.