What you do for your child they will never learn.
~Ghost off the Simpsons
Experience is a name given to our mistakes.
Hi my name is: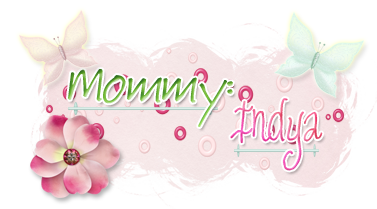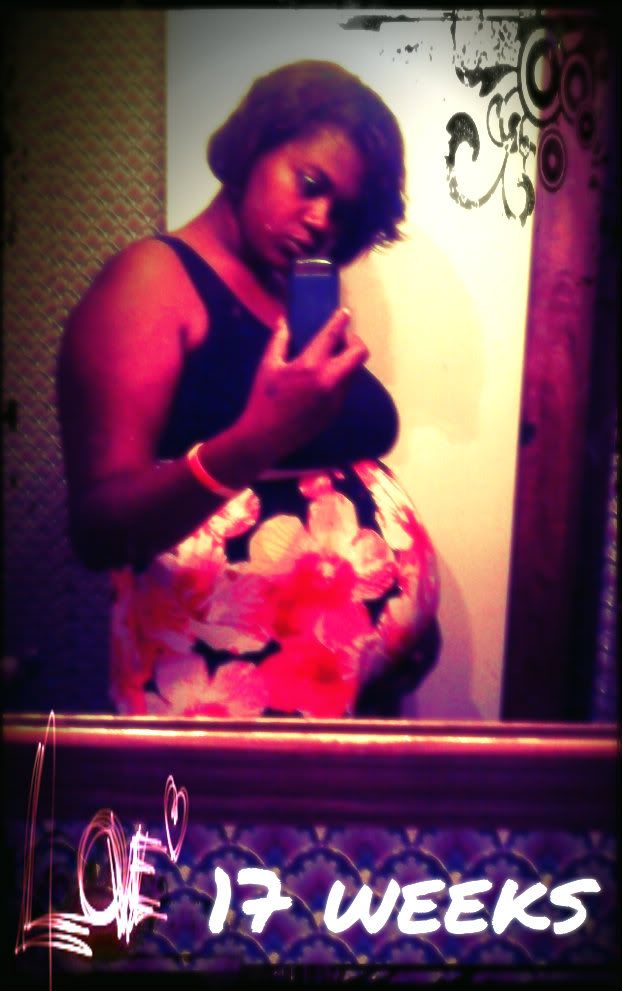 I was 16 and pregnant. Had my beautiful baby girl when I was 17. I have support from the most important person in my world... my mother. She was there for me when I was 16 and now that number 2 is coming... she's still by my side. Of course daddy was around, or there wouldn't be number 2. Last December we celebrated our 4 year anniversary. Shortly thereafter, I had a moment of truth. After all we have been through I grew up and he didnt so I chose to step away. But with all that said I HAVE to say this. Thank you for letting me make it as far as I have in life.
I'm hard headed and do everything my way. Learning that my way doesnt always work is a process that Im suffering through. Growing up is hard! I proudly have my own place where I pay my bills by myself. My life may not be the way I wanted but its definitely the way it should be. I wouldnt change it for anything.
On Tuesday February 7, 2012 I found out I was pregnant again. 3 days before my youngest turned 8 months. Really cant believe my luck. I didnt even try this time. I know its a blessing but the shock of the whole situation hasnt quite set in. Cant really get over the fact that I will be 22 with 3 kids and 2 of them under 2. Im Haitian, my mother and fathers child, determined, strong-willed, and strong-minded. I CAN HANDLE THIS!. I will eventually be so excited I cant stand it. But right now:
February 12, 2012:
Im still waiting on my first appointment to confirm my pregnancy. Last night I had my first round of morning sickness. Havent told my 4 year old yet. She talks to much I want to get out of the miscarriage possible stage.
February 14, 2012
: Been looking at baby names. The decision (not exactly final) is Nastacia Honore' for a girl. Still deciding for a boy, might let daddy name him.
February 18, 2012:
Nausea decides to come at anytime of day. Nothing new. Morning sickness tends not to escape me. I am super bloated for 5 weeks 5 days and I have seen too many signs of twins....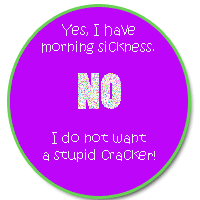 February 20, 2012:
I called this morning to set up my appt. I go March 6th. I cant wait . I get to see my new little joy.
March 6, 2012:
Went to the doctor today. Thought I was going to see the baby today didnt get to. I was a little disappointed. They had to do my yearly exam because its been over 12 months since I had a pap. Lucky me! My next appt. is
March 16th
. That is when they will do my first official baby appt. Cant wait!
March 16,2012:
The baby looked beautiful on my first u/s. It's just one. My due date is right on the money. Heart rate was 174 most likely another girl. A lady at our traveling consignment sale in town has a friend that can predict. She predicted a girl for her and shes having a girl. Also predicted girl for me.
Anela (#2) in belly
1st TRIMESTER
1-4 weeks = 1 month - completed!
5-8 weeks = 2 months - completed!
9-13 weeks = 3 months - completed!
2nd TRIMESTER
14-17 weeks = 4 months - completed!
18-21 weeks = 5 months - completed!
22-26 weeks = 6 months - completed!
(did I mention it's a GIRL)
3rd TRIMESTER
27-30 weeks = 7 months - completed!
31-35 weeks = 8 months -
completed!
36-40 weeks = 9 months - completed!
Doctor's Appointments:
March 6:
yearly pap exam
March 16:
1st u/s heart rate 174 weight: -2lbs.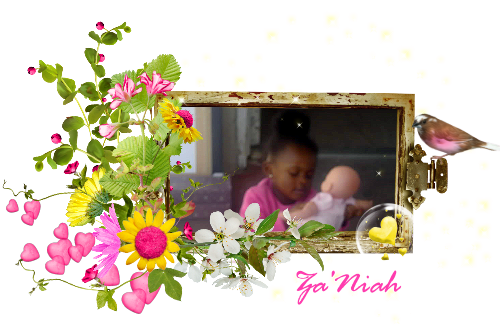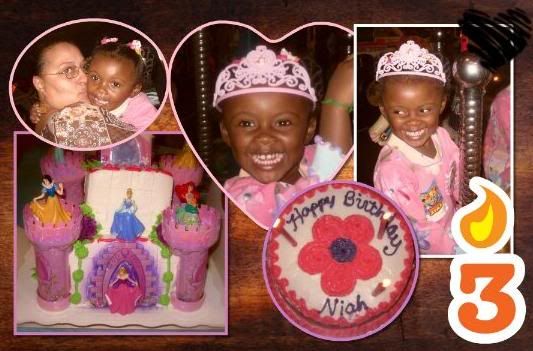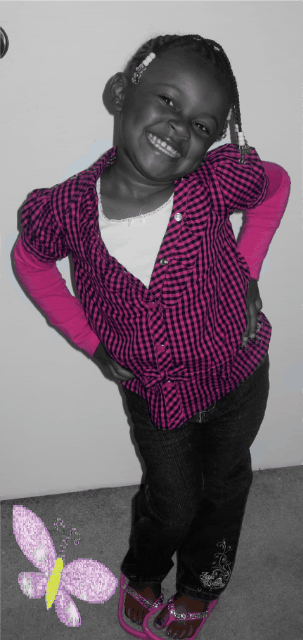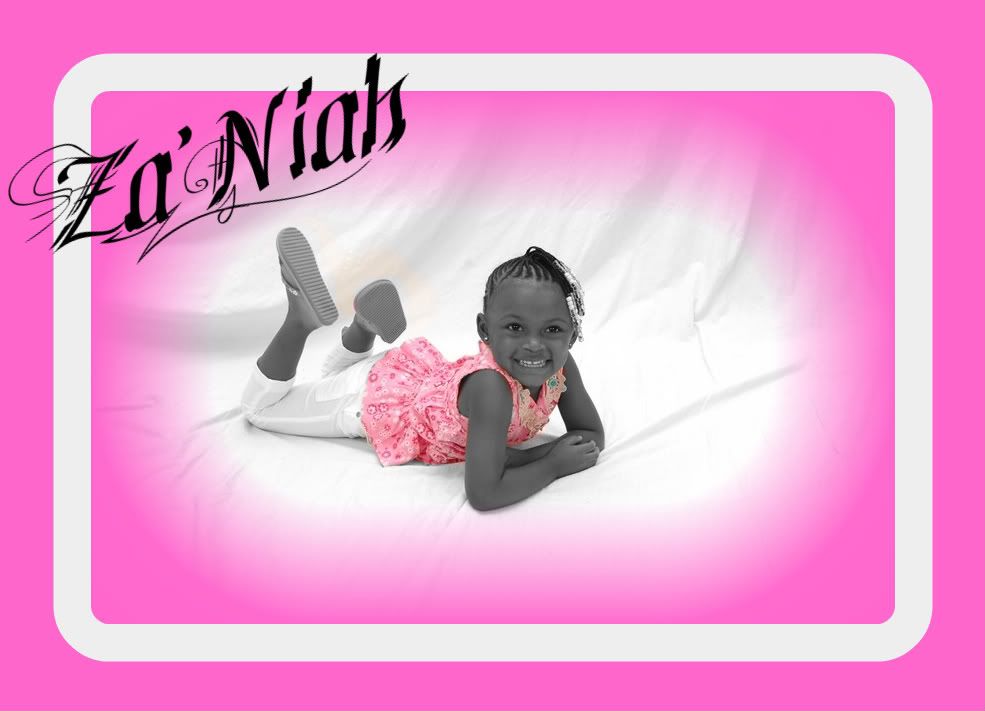 THE PREGNANCY SURVEY

...ABOUT THE MUMMY...
Name: Indya
Age: 20
Is this the first child?: No - I have a 3 year old

ABOUT THE DADDY
Name: Theo
Age: 25
Is this the first child?: No - He's the father of my 3 year old
Are you two together?: In his dreams

FINDING OUT
What day did you find out you were pregnant?: October 18th 2010
How did you find out?: Loaded up in the car at 12 am went to Wal*Mart ran to the bathroom passed the other test to my best fried's cousin and we peed at the same time. She asked how long it take. By the time I was pulling up my pants I yelled, "Well if you are you'd know by now. I am."
How did you feel when you found out?: I was happy. I wanted another child. We both did.
Who was with you?: Tarica (her Godmother), her cousin, her little sister and Za'Niah (the big sister)
How did the daddy react?: I called him and he said he already knew.
TELLING THE PARENTS
How did your parents react?: I'm not sure what was going through her head. She did say that I'm grown now and she's not taking care of the baby. No probem there.
How did his parents react?: They don't like me. So I really don't know or care.
How often do they call to check on you?: I live with my mom. She is the dad in this relationship she hasnt missed a beat.

ABOUT THE PREGNANCY
When is your due date?: June 12th, 2011
How far along are you right now?: 28 weeks, 1 day
Have you had an ultra sound?: Yes, three
Have you heard the heartbeat?: Yes! Very strong!!!!!!!!!

SEX OF THE BABY
What did you want. Boy or Girl?: I wanted another girl. He wanted a boy
Do you know what you are having now?: Yes, a girl
Are you happy with what you are having?: I'd have been happy either way.

ABOUT THE BIRTH
Who is going to be with you?: My mom! (duh), Tarica (her Godmother)
Are you going to video tape it?: They don't allow it here.
Natural or medicated? Most def getting my epidural as soon as I can.
Do you think you will have a c-section?: I hope not.
Do you think you will cry when you first hold your baby?: I might cry when she meets her big sister. Hope I don't cry when I hold her the first time.
Do you know what you will say to the baby when you first hold it?: I don't have a clue.
Are you scared about the labor?: I just hope I don't have to have a c-section.

NAMES
Do you have a name picked out?: Yes I do
Is your baby going to be named after anyone?: Middle name Tanye is after my mother named Tanya. It's also a name my older brother came up with.
Did the daddy help pick the name?: He suggested we ame her after his sister that died. But he doesn't even like the name so he wasn't included on this decision. Only my family.

OTHER RANDOM QUESTIONS
Where was your baby concieved?: At my SO's old house
Have you felt the baby move?: Since about 14 weeks. She is most active late late at night. Thank God for BG.
What was your first symptom?: Sore tatas, then came the morning sickness.
Will you have godparents?: Already picked them out.
Who will be the god mummy?: Tarica
Who will be the god daddy?: Derilus (my lil brother)
What is the baby's room theme?: Don't know yet. Can't decide.
Are you ready to be a mommy?: I've been doing it for a while now.
What do you think the baby will be a "daddys girl" or a "mummys angel"?: A mummies angel for sure. Going to be nothing but angels.
Did you have morning sickness? No, I had ALL DAY sickness. I had it for a very long time too.
Did you have any cravings? I'm already a chocolate fiend. My sweet tooth just got bigger wth my belly.
Did you have any mood swings? Of course not...
Are you a high risk pregnancy? No.
Any complications? Nope none so far.
Formula or breastfeeding? Both. Too busy to excluively breast feed.
Have you bought anything for baby yet? Pretty much everything, just waiting on a couple of things
When did you start to show? 14 weeks
How long could you wear your regular clothes? I still try to wear some of them. Most is just like a "What were you thinking?"
Are you excited? Duh!
Who will help with baby after their born? My mom and daughter
What is your favorite thing about being pregnant? Feeling and watching her dance around.
What is the worst thing about being pregnant? Hiccups everyday throughout the day.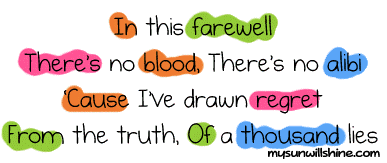 NOW IM UPSET ┌П┐(⌣د̲⌣)┌П┐