PRE-PREGNANCY
What was your first symptom?:
Sore breasts/missed period/cramps
Pre-Pregnancy Weight?:
125 lbs
Current Relationship Status?:
Engaged to the most amazing man EVER! <3
ABOUT THE PREGNANCY
Is this your First Pregnancy?:
yes <3

When did you find out you were pregnant
?: Aug 31, 2011
Was it planned?:
No
When is your due date?:
May 7, 2012
What was your first reaction?:
……… I was Blank!
How far along are you right now?:
29 weeks
Have you had an ultra sound?:
Yes
Have you heard the heartbeat?:
Yes I also have a doppler its amazing!!
Any Stretch Marks yet?:
Not yet!
Are you Still with the Father of the Baby?:
Yes Happily engaged!
How Long Have You and Baby's Father Been Together?:
4 yrs engaged for 2
Did you have morning sickness?:
Nausea no vomiting
How much weight have you gained?:
25 lbs
SEX OF THE BABY
What did/do you want. Boy or Girl?:
As long as its healthy I don't care.
What did the father want?:
As long as its healthy he didn't care.
Do you know what you are having now?:
BOY!!
Are you happy with what you are having?:
YES!!!!
ABOUT THE BIRTH
Who is going to be with you?:
Fiancee
Are you going to video tape it?:
No
Natural or medicated?
Drugs please!
Do you think you will have a c-section?:
Hope not!! Fingers crossed!!
Do you think you will cry when you first hold your baby?:
Of course!
Do you know what you will say to the baby when you first hold it?:
I LOVE YOU!!
Are you scared about the labor?:
Yes
Natural birth or hospital?:
Hospital.
Will you breastfeed?
yes
NAMES
Do you have names picked out?:
Connor Matthew
Is your baby going to be named after anyone?:
Just the middle name

Did you and the father agree on the name together?
Yes he picked it out!!
I couldnt be more excited about starting a family with the love of my life!!
Matt and I have known each other since we were 13 but didnt start dating until a little bit after HS. I didnt know then that he would be the one I would be spending my life with!!! He is me best friend and my other half. I couldnt picture my life without him. I wouldnt want to be going though life with anyone else! He is a AMAZING dad!!!!!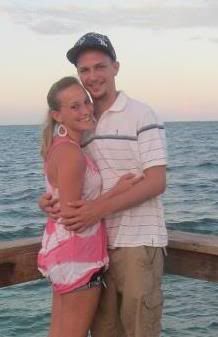 1-4 Weeks - [1 Month] = Found out i was pregnant!!
5-8 Weeks - [2 Months] = First apt @ 7 weeks 2 days seen heart beat <3
9-13 Weeks -[3 Months] = 2nd apt @ 13 weeks heart beat is 144! Due date changed just one day!
14-17 Weeks - [4 Months] = complete apt Dec 6
18-21 Weeks - [5 Months] = ITS A BOY!!!!!!! heart beat 150. We seen baby Connor moving all around he is one active baby boy!!
22-26 Weeks - [6 Months] = I can feel Connor move more and more! Glucose test at 26 weeks! Doc apt @ 24 weeks heart beat was 144.Almost to the 3rd trimester!

27-30 Weeks - [7 Months] = Starting 3 week apts! 3d/4d sono @ 30 wks 5 days
31-35 Weeks - [8 Months] = Gained 4 pounds in two weeks. So far i have gained 33 pounds but its ALL belly !!! Everything is ready for our little man!! Cant sleep at night!
36-40 Weeks - [9 Months] = 37 wks measuring @ 39!!! Getting induced May 2nd!!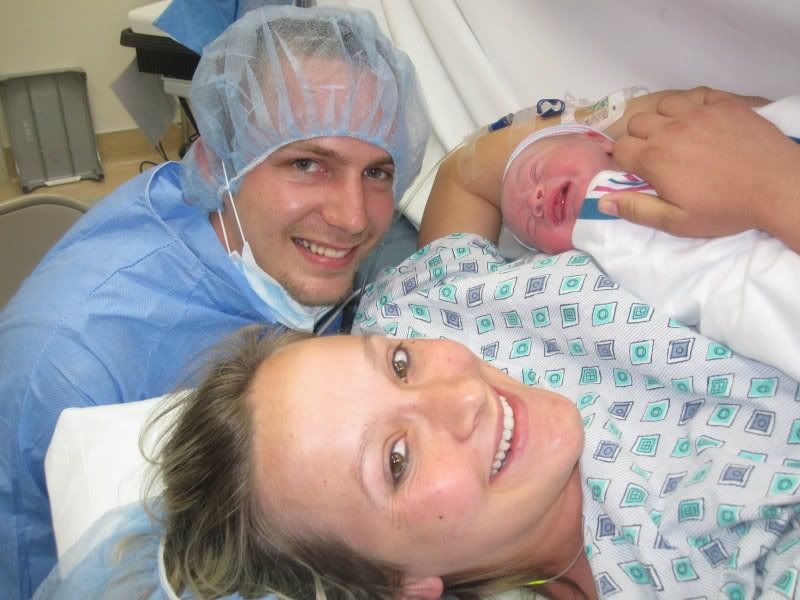 Connor Matthew May 2, 2012!!!! 4:06 pm after 10 hours of labor and a csection my little man is here!!!!! 7 lbs 15 oz & 21 1/4 in long!
Before I was a Mom ,
I never tripped over toys
or forgot words to a lullaby.
I didn't worry whether or not
my plants were poisonous.
I never thought about immunizations.
Before I was a Mom ,
I had never been puked on.
Pooped on.
Chewed on.
Peed on.
I had complete control of my mind
and my thoughts.
I slept all night.
Before I was a Mom ,
I never held down a screaming child
so doctors could do tests.
Or give shots.
I never looked into teary eyes and cried.
I never got gloriously happy over a simple grin.
I never sat up late hours at night
watching a baby sleep.
Before I was a Mom ,
I never held a sleeping baby just because
I didn't want to put him down.
I never felt my heart break into a million pieces
when I couldn't stop the hurt.
I never knew that something so small
could affect my life so much.
I never knew that I could love someone so much.
I never knew I would love being a Mom .
Before I was a Mom ,
I didn't know the feeling of
having my heart outside my body..
I didn't know how special it could feel
to feed a hungry baby.
I didn't know that bond
between a mother and her child.
I didn't know that something so small
could make me feel so important and happy.
Before I was a Mom ,
I had never gotten up in the middle of the night
every 10 minutes to make sure all was okay.
I had never known the warmth,
the joy,
the love,
the heartache,
the wonderment
or the satisfaction of being a Mom .
I didn't know I was capable of feeling so much,
before I was a Mom .