im 22 and im a mother of a 2 year old baby girl named arianna and a 6 month old babygirl names aubree renee. i just lost my father in may to a heart attack and my mother passed away when i was 17 to breast cancer so i have no family to help me.doing it just me and the baby daddy. HIS name is MARCUS and we been together since 6.16.08. im very happy wit him. we have our ups and downs but hes all i have now and he knows it lol. we make beautiful babys together lol our daughter is adorable i couldnt ask for a better girl.im glad my dad atleast got to meet my first daughter before he passed away && let me tell you he really fell in love with her. i know if my mom wud have met her she would have loved her too. I dont have any friends with kids so its kinda hard so if you have kids or expecting you can definetly add me . i wud love to tlk and be friends.
comment
my girls r my blessings has parentanked 49 members
47 members
have parentanked my girls r my blessings
It's so Fluffayy!
ERiiN90
JessicaJoyce
mama aℓex ♡+3
Anon.........
SamMarie! :)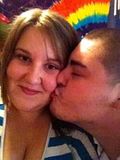 meowmeowmeow
sharnalinaaa'
Ryleigh's momma {HMFC}
[.The Tiger Mistress*.]